We asked the candidates for the West Vancouver-Sunshine Coast-Sea to Sky riding for answers to a series of submitted and reporter questions.
Scroll through the photo gallery to see the candidates.
Editor's note: An earlier version of this story excluded Conservative Party candidate John Weston. His campaign initially declined the invitation to participate but Weston writes in an apology note to islanders, "In an election campaign there are literally hundreds or thousands of decisions and transactions. Many of those go well. Sometimes a mistake occurs. One of those occurred when we failed to get a response to the people of Bowen through the Undercurrent." Weston's answers were added the evening of Sept. 18. Scroll to the bottom of the page to read the note from Weston.
Independent candidate Terry Grimwood did not respond to the Undercurrent's invitation to participate.
The following responses have not been edited beyond a few typos and some reformatting.

Q: In the context of our riding and of 2021, what does reconciliation mean for you?
Bebb, PPC: In any context, reconciliation is the process whereby two parties make peace with and co-exist amicably with each other. The People's Party holds that we are all members of one human family and we are required to treat each other with respect and fairness. Anchored in these values, the unique traditions, worldviews and languages represented in our riding add richness to our collective lives. Let it be known that the PPC honours cultural diversity and firmly opposes racism and segregation in all its manifestations. In addition, our government will promote fruitful relations with all the Indigenous First Nation communities in our riding, including shíshálh Nation, the Stl'atl'imx Nation communities and Squamish Nation. They are our brothers and sisters and we have much to gain from learning about their ancestral wisdom and social structures. Our party will promote the rejuvenation of their first languages and cultural / spiritual traditions. We predict that our economic policies will help spawn more self-sustaining small business enterprises within each Indigenous community. Unlike the Liberals' segregationist vaccine policies, our emphasis on uniting Canadians will also promote unity with our local Indigenous peoples. When we embrace goodwill towards one another the spirit of reconciliation will remain strong.
Weiler, Liberal: As a lawyer who has practiced aboriginal law and represented First Nations in BC, I am fully committed to reconciliation. Reconciliation is a journey that starts with a promise to acknowledge the centuries-long oppression of Indignous Peoples in Canada, and the trauma that exists to this day. With shared knowledge and understanding, we can chart an Indigenous-led path forward. That means: a) Revitalizing Indigenous languages and cultures. b) Acting on the Calls to Action from the Truth and Reconciliation Commission, 80% of which in federal jurisdiction are completed or in progress. Notably, we've passed legislation to affirm that the UNDRIP has application in Canadian law. c) Reconciling Canadian and Indigenous law, and moving out of the constraints of the Indian Act towards new self-governance agreements. The Shishalh Nation has done this, unlocking new opportunities for Indigenous Peoples in the economy and society. d) Closing the infrastructure and service gap that Indigenous people continue to face. Budget 2021 includes $18 billion to this effect, including for projects that will start this year.
I have developed trusted relationships with leadership from all four First Nations in our riding. We meet regularly so that I can assist them advance the interests of their Nations.
MacGregor, Independent: All people are equal and should not be segregated against. This is the fundamental rights for a free society. The divisions created by putting people in different groups is eroding core values in our riding. We must listen to all sides and promote peace.
Simpson, Green: Reconciliation is about building a relationship that follows none of our colonial patterns, but addresses the fact that we all, with the exception of local First Nations, live on unceded territory. I helped host the Longhouse Dialogues at the world's largest conference of women, which was held on Squamish territory. This was an exciting step forward, but there are 94 recommendations from the Truth and Reconciliation Commission and the Declaration on the Rights of Indigenous People, and we need to act on them all. Many of these actions, like empowering Indigenous communities to participate in clean energy solutions, will help address climate change. We need to listen to and learn from Indigenous ecosystem knowledge, and let them take the lead in concepts they've understood far longer than we have – concepts like habitat restoration and environmental stewardship. We may be multiple nations, but when we can learn to live as one with the land, the winners will be all our children.
Jeffrey, Rhino: Making up for every transgression of the past is impossible. We need to unify Canada and forge a shared future together. That being said, there is work to do to gain the trust necessary to forge that future. Many of the residential school tragedies are in our recent past, and aggressively pursuing whatever justice is possible for survivors is critical. We need to pressure the Catholic Church to take ownership and issue an official apology. I also think a formal separation from the British Empire would be a great gesture to say we are serious about building a unified Canada with all Canadians. First and foremost, we need to improve living conditions for so many Indigenous communities. The Liberal government hasn't even been able to match its pledge to provide clean drinking water to all communities by 2021, so until we actually follow through on the promises previous governments have already made toward reconciliation we can expect well-justified cynicism from Indigenous communities.
Lewis, NDP: Canada cannot confront the big overlapping crises we face without Truth and Reconciliation. The colonial mindset that claimed a God-given right to steal children, land and resources was the same logic that built an economy based on limitless extraction and consumption, creating the climate catastrophe. It is urgent that we need to see these connections clearly. We need transformative change in this country and we need a new story of Canada. For more than 150 years, settlers have taken the riches of this stolen land and turned them into money. In the 21st century, we simply can no longer afford this 19th century thinking. Canada needs to build a new economy - and a new relationship with Indigenous peoples - in a hurry. As akista xaxanak told me, "we have to stop the legal and political maneuvering and stop minimizing the damages towards Indigenous Peoples in Canada." We need a new relationship with nature–one of respect and humility, valuing the natural world as our life support system, not merely as a storehouse of commodities to plunder. And we need a new relationship with Indigenous communities who have long understood these truths.
Weston, Conservative: The Conservative Party supports treaty rights and the process of reconciliation with Canada's Indigenous peoples. In fact, I was proud to be in Parliament when for the first time we brought equal rights to women on reserves and when the Truth and Reconciliation Commission was created, which recognized the Indian residential school system had a profoundly lasting and damaging impact on Indigenous culture, heritage, and language. Today, Justin Trudeau is cherry-picking the recommendations from the Truth and Reconciliation Commission instead of doing the hard work of tackling issues that will improve the lives of Indigenous peoples across Canada. To advance reconciliation we must listen to the needs of Indigenous people; provide First Nations people with clean water, provide economic and education opportunities, and ensure access to mental health resources.

Q: What concrete and specific actions will you take immediately after the election to combat climate change?
Bebb, PPC: Here is a credible statement - the Paris Agreement is an unscientific and failed agreement. It significantly weakens Canada economically and does nothing to mitigate greenhouse gas emissions, especially given that giant emitters like China and India are not required to scale back emissions as rapidly. Instead, our government will create conditions to incentivize companies to develop and adopt clean-burning fossil fuel technologies. Also, let's be clear that at issue is a perceived fear that the world's mean temperature is rising quickly, the polar ice caps are rapidly melting and the ocean levels will rise and many coastal cities will be deluged. Unfortunately, these predictions are based on computer-generated models biased towards a pre-determined outcome. By no means do they have unanimous expert endorsement. As well, governmental and globalist institutions are leveraging these models to advance agendas which impose economic hardship and rights-stripping mandates on a wide swath of humanity. It is far better to accurately determine a sustainable CO2 level, clearly identify the sources of CO2 emissions and find ways to calibrate them with the ideal level. The PPC believes that we can find ways to both maintain the balance between a thriving economy and a stable climate.
Weiler, Liberal: a) I helped the Honourable Jonathan Wilkinson draft the Net-Zero Accountability Act, which binds all future Canadian governments to both setting and achieving science-aligned climate goals. This is what our riding gets when we elect a member of the governing party: a direct line to Cabinet. b) If re-elected, I would continue to implement our strengthened climate plan, one of the most comprehensive and ambitious plans in the world, to ensure we meet our 2030 target of 40-45% below 2005 GHG levels. I would also focus on capitalizing on the economic opportunity of climate change, creating good, local green jobs. c) I will immediately work to legislate the cap on emissions from the oil and gas sector, and hold a riding-specific consultation on our Just Transition Plan to incorporate our riding's expertise to ensure no worker is left behind in our energy transformation. I will work to finalize our Clean Fuel Standard and tax benefit for clean tech to ensure Canadian companies can scale and create the jobs of the future d) I will work to work with donors and the provincial government to protect our last intact remaining old Growth rainforest by signing a nature agreement.
MacGregor, Independent: Fund alternative methods that take us away from dependence on oil and gas industry. Electric is a start but produces waste that will take centuries to break down. I suggest biofuels as an alternative and hemp production as a way to reduce our carbon footprint.
Simpson, Green: On a personal level, I will continue to take steps to further reduce my carbon footprint. In my working capacity, my next steps will depend on whether or not I'm elected. If elected, I will seek out and meet with MPs in every party who are possible partners on future legislation to counter, mitigate and reverse climate change. I will listen to their ideas, and I will present my own. I will invite climate scientists to these meetings to better inform our discussions, then I will work with these partners to craft practical measures that can be implemented through Parliamentary action. These include further greening the grid and expanding it to handle more green energy to power more electric vehicles, expanded electrification of high BB trains, and the increasing demands of high-tech industries like data storage. I would seek to support small-scale organic and regenerative farming, and to build partnerships with Indigenous people for guidance on restoring our lands, waters and forests to the pristine state they enjoyed before our arrival as colonists. If I am a private citizen, I'll seek to accomplish as many of these goals as I can on my own and with others through NGOs.
Jeffrey, Rhino: a) I would propose to cut all oil subsidies (and most subsidies in general). If an industry can't survive on its own profitability and it is bad for the environment, why on earth would we support it? b) Canada is a huge country and it takes massive amounts of energy to bring goods here and ship them across the country. I want to use tax rebates to drive a mass shift to home garden plots instead of empty lawns to reduce the amount of food coming from abroad. c)Our recycling programs need an overhaul, and single-use plastics need to be phased out starting with an immediate ban on production and importation of them (it makes sense to use what we already have, we don't want to dump them into landfills unused).
Lewis, NDP: Canada urgently needs a managed decline of the fossil fuel sector. And this transition needs to take care of workers and communities, and hold the hugely profitable fossil corporations and their bosses to account. To start, I will speak up at every opportunity about the fiscal imprudence of nationalizing a money-losing pipeline and the damage this project is doing to Canada's climate plan and relations with Indigenous peoples. The NDP is also committing to immediately ending fossil fuel subsidies by 2022. We plan to invest heavily in Indigenous-led climate solutions: this includes $500 million dollars to expand the Indigenous Guardians, which supports Indigenous-led land-use planning, restoration and stewardship to protect the land, water and forests, including old growth.
Weston, Conservative: I care deeply about securing the future of our environment for future generations. Canada's Conservatives have a serious and comprehensive plan to combat climate change that ensures we meet emissions targets by 2030, meeting our Paris Accord commitments by putting a price on carbon, empowering individuals through our Low Carbon Personal Savings Account, curbing industrial emissions, increasing zero emissions vehicles, and standing up to major polluters, like the Chinese communist regime. I was proud to work to provide the funding for the Pacific Salmon Foundation, secure funding for the West Vancouver DFO laboratory, to create the Fisheries Advisory Group to engage with Streamkeepers around the riding, and time and again to advocate for the concept that the "Environment IS the Economy". I wouldn't be running for the Conservative party without a strong, achievable environment platform.
Q: How will your climate policies and actions involve Bowen Islanders?
(Editor's note, there was a form error that limited candidates to 50 characters rather than 50 words. Lewis and Weiler emailed replies, therefore their answers are longer.)
Bebb, PPC: Roundtable collaboration with Bowen-based experts.
Weiler, Liberal: Bowen Island is home to many of our climate leaders - several of whom, including Wade Davis and Ross Beaty, have endorsed me. The multi-use path on Bowen has been funded by a federal investment, while home energy retrofit grants and loans, EV rebates and charging infrastructure will allow Islanders to play their part.
MacGregor, Independent: This Island is ripe to grow hemp for manufacturing.
Simpson, Green: Energy retrofitting and public transit expansion.
Jeffrey, Rhino: They will involve everyone in the riding directly.
Lewis, NDP: I will work with the local community and mobilize federal resources to prepare for more frequent and severe climate change emergencies. Improving our regional transportation system is a key priority, reducing congestion and wait-times and providing more low-carbon options for getting to and from the island.
Weston, Conservative: As former MP, Bowen Islanders have been passionate advocates including suggestions for climate change challenges. Known as the "Green Tory", I wouldn't be running for the Conservative party if we didn't have a strong, achievable environment platform.
Q: Where do you stand on LNG in Howe Sound and what actions will you and your party take to that end?
Bebb, PPC: Any economic project, especially of the Howe Sound LNG magnitude, must show that it will not harm essential elements of our environment. So if this project has met the criteria for environmental impact from an independent review board, then it should proceed.
Weiler, Liberal: Howe Sound is a world-class (and soon to be recognized as such) marine ecosystem that has just recently recovered from a legacy of industrial pollution. I won't let this be jeopardized, and I want to bring in further protection of its most sensitive areas, including its unique glass sponge reefs.
MacGregor, Independent: OH you mean the giant bomb that could destroy our communities. That's simple get rid of the tankers from access to this preserved area. Tell LNG producers to find a suitable area away from populated areas.
Simpson, Green: I am categorically opposed to LNG. The Green Party would immediately ban fracking and stop new fossil fuel infrastructure, both of which would render Woodfibre LNG dead in the water.
Jeffrey, Rhino: Exposing the unique biodiversity of the Howe Sound to increased environmental risk after barely recovering from previous environmental abuse seems tragic. That being said, after already getting approval at every level of government, I'm not sure what can be done to stop it unless WoodfibreLNG decides it's not worth it.
Lewis, NDP: I firmly oppose the construction of any new fossil fuel infrastructure, including fracked gas export terminals. I will speak up in caucus and in public about how the growing urgency of the climate crisis leaves no room in Canada's carbon budget for new infrastructure.
Weston, Conservative: Our party supports LNG development, as it has the potential to help globally by taking coal plants off the market in places like China. Secondly, the Squamish LNG plant is designed to adhere to world-leading environment standards, and it stands to provide good jobs for many in our region.

Q: What can Bowen Islanders expect in terms of affordable housing support from you as well as from a government formed by your party?
Bebb, PPC: Our party stands for smaller government and free enterprise, so our government would allow market variables to play out freely. Unlike the Liberals and other legacy parties, our non-interventionist economic policies would foster healthy economic growth, leading to greater wealth generation. More people would then have the necessary funds to purchase or rent a dwelling. The current government's spending is out of control and cannot afford subsidize anything, in our opinion. The PPC will end the current "nanny state" mentality which has been exacerbated by the Liberals' intrusive policies.
Weiler, Liberal: I will continue to proactively support our housing non-profits like BIRCH on Bowen to ensure we have more purpose-built affordable housing on the Island. I will also work with affordable housing finance experts like Rob Purdy to seize opportunities. We have a $72 billion National Housing Fund through which we've built affordable homes for almost 500 people in the last two years in the sea-to-sky. This money helps affordable housing providers buy land and buildings, build and preserve more units, and repair more units on Bowen. I'm eager to make this a reality.
MacGregor, Independent: There are already organizations that produce affordable homes. I would give tax incentives for these organizations, like Habitat for Humanity or Tiny Home manufacturers. My party will not form government because I'm an Independant and that is good because I am free to do what the voters want and not the interests of a party.
Simpson, Green: Housing prices in our riding have gone crazy. People who work here can't afford to live here, and that's the opposite of the sustainable world we're trying to create. A Green government will declare housing affordability and homelessness a national emergency. We will invest serious federal money into building quality, energy-efficient solutions so that everyone can afford a good, safe place to live. Co-op, rental, supportive and social housing, as well as multi-income projects that mix demographics and increase density, would give buyers and renters alike affordable options to choose from.
Jeffrey, Rhino: In addition to a first-time buyers tax credit as mentioned below, I would change the taxation structure to encourage developers to build affordable housing. The current structure actively encourages builders to make luxury vacation homes by taxing affordable housing more aggressively. I also support increasing the foreign-buyer's tax so fewer homes sit empty as foreign investments or money laundering sinks.
Lewis, NDP: We are the only party that isn't relying on market incentives to address the housing crisis. We will create at least 500,000 units of quality, affordable housing in the next ten years, with half of that done within five years. This will be achieved with the right mix of effective measures that work in partnership with provinces and municipalities, build capacity for social, community, and affordable housing providers, to provide rental support for co-ops, and meet environmental energy efficiency goals. We will also provide up to $5000 annually for families struggling to afford rent in otherwise suitable housing.
Weston, Conservative: The Conservative housing plan will build over a million new affordable homes within three years and get foreign buyers out of the market and put an end to money laundered funds inflating our housing costs. Our platform reflects my personal emphasis on compassion. It directly responds to homelessness and like Bowen's Orchard Recovery Centre supports treatment facilities vital to communities by creating additional recovery spaces. Unlike Trudeau's incoherent jumble of a housing a plan, Canada's Conservatives actually have a vision and a plan to ensure first-time homebuyers can actually afford to buy a home.
Q: Will your government make it easier for first-time buyers to purchase a home? If so, how?
Bebb, PPC: As mentioned, our party will allow our economy to thrive, thus generating wealth. This means more hard-working first time buyers will be able to afford the down-payment on their first home, whether it be a condo, a mobile home or a modest house in the suburbs or a village.
Weiler, Liberal: We will build, repair or restore 1.4 million new homes by working with municipalities, introduce a tax-free savings account for first-time homebuyers, ban blind-bidding, tax property-flipping and more, all to make housing more affordable. "Generation Squeeze," a Vancouver-based advocacy organization on affordability issues, has endorsed our plan.
MacGregor, Independent: Remove the restrictive mortgage stress test rules and reduce down payment amount to 5%.
Simpson, Green: Yes. In addition to building new housing options, our Guaranteed Livable Income would ensure that everyone can afford the cost of living in the region where they live. Housing is of course a major part of that cost – whether someone chooses to rent or take on a mortgage.
Jeffrey, Rhino: Yes, I will implement a first-time home buyers tax credit and take measures to keep housing costs lower as described above.
Lewis, NDP: The NDP will re-introduce 30-year terms to CMHC insured mortgages on entry-level homes for first time home buyers. Smaller monthly payments will free up funds to help make ends meet for young families. We'll help with closing costs by doubling the Home Buyer's Tax Credit to $1,500.
Weston, Conservative: Yes. Affordable housing is a key priority for Canada's Conservatives. We'll provide people with a path to homeownership by making it easier for more families to get a mortgage and encourage purpose-built rental housing. Critical – we'll ensure there will never be a capital gains tax as discussed by the Liberals.
Q: Will a government formed by your party change the restrictive mortgage stress test rules, which are preventing first-time home buyers access to home ownership in our high priced market, and also offer exemption from it for individuals lowering their existing debt load – such as selling a detached house to buy a condo or townhouse at a lower price/mortgage?
Bebb, PPC: No. Our government will not place first-time buyers in the untenable position of being unable to make their mortgage payments and lose their home.
Weiler, Liberal: We're making it easier for first-time home buyers to break into the market, that's why "Generation Squeeze," chose our plan as the best on offer.
MacGregor, Independent: Yes I will.
Simpson, Green: Probably not. Interest rates will rise someday. It's better if people buy a home they'll continue to afford than lose it when rates go up.
Jeffrey, Rhino: Yes, I believe the stress-test in its current form unfairly targets first-time home buyers.
Lewis, NDP: While not a part of the NDP platform, I am eager to consider other solutions to the housing crisis and work with local housing advocates.
Weston, Conservative: Yes. Housing prices have skyrocketed under Trudeau's Liberals. Conservatives would ease the restrictive requirements on a mortgage stress test, especially helping families.

Q: There's been a light shone on the systemic racism in our institutions recently, but our MP will be a white man. How will you work in the interests of Black, Indigenous and other people of colour?
Bebb, PPC: This issue of systemic racism is another flagrant example of how the Liberal government incessantly seeks to divide Canadians. Our party only sees one human family. Yes there are differences in race, gender and colour and that kaleidoscope only makes us more beautiful. But it is our core values like "loving our neighbour" and "doing no harm" that binds us together, so that we view those around us as people to respect and elevate based on love rather than to dismiss and denigrate based on hateful and destructive political agendas. We welcome all those who want humanity to flourish.
Weiler, Liberal: Systemic racism exists in Canada and its institutions. As a heterosexual caucasian man from West Vancouver and Sechelt, I acknowledge my privilege. I have not faced the barriers that other Canadians have. I want to take down those barriers. My office follows the 50-30 rule (gender parity and 30% racialized). As a regular attendee with the multicultural societies in our riding, I continue to learn how I can do my part to address racism in our communities. As a lawyer representing First Nations, I have fought for indigenous rights and title. If re-elected, I will double down on these efforts.
MacGregor, Independent: I have a versatile balanced team that make inclusion easy. Listening is the first part and shutting up is the second. We need to listen to their concerns and solutions, then help all people to reach their own solutions.
Simpson, Green: Every culture is different. When I enter a conversation, the first thing I do is listen. In El Salvador, Nigeria, and the Amazon rainforest, I've worked with communities of many races to find solutions for sustainable development and social justice that work for them, with both their cultural and physical needs in mind. Yes, I'm a middle-aged white guy. But I hope that my experience working closely with different cultures will prove that just because a person is white, middle-aged, and a man does not mean they cannot struggle on the right side of justice.
Jeffrey, Rhino: I don't care if a person is purple with orange stripes, I judge a person by the content of their character. I think you should too. Frankly, I resent the wording of the question, as it seems to imply the colour of our MP directly necessitates racism or a lack of it. I will work in the interests of all Canadians, with no special or targeted treatment of any race, colour, or creed.
Lewis, NDP: Racism exists in all our systems and I am committed to a future where racism, discrimination, homophobia, and transphobia have no place, and where governments treat people with the respect and dignity we all deserve. The NDP platform includes an Office of Environmental Justice. We know that one of the legacies of our current social and economic systems is environmental racism, which has had decades-long impacts on Indigenous and racialized communities. We'll introduce Joyce's Principle, in memory of Joyce Echaquan, requiring that all Indigenous people have an equal right to the highest standard of physical and mental health.
Weston, Conservative: As a human rights lawyer I'm used to providing a voice for the voiceless. I know how important it is to ensure everyone is represented. I look forward to taking all voices into account to make our riding a better place for everyone to live.

Q: How do you reconcile our constitutional right to bodily autonomy and mobility with vaccine passport mandates?
Bebb, PPC: Vaccine passports are being foisted on Canadians through a draconian Liberal agenda. They violate each citizen's inalienable rights and freedoms as enshrined in the Canadian Charter of Rights and Freedoms. They break several articles of the Nuremberg Code. They violate the Genetic Non-Discrimination Act of Canada. They produce great angst, turning neighbour against neighbour, family against family. They are the slippery slope of tyranny, driven by falsehoods, unsupported by science, questioned by experts and protested by the masses. Vaccine passports are antithetical to the essence of Canada. A People's Party government will ban them immediately. Permanently.
Weiler, Liberal: Everyone has the right to not get vaccinated. But individual freedoms must be limited when they encroach on the freedoms of all Canadians – or when they pose a public health risk. Some Canadians may choose not to get the COVID-19 vaccine, but that decision should not impede those who do – or those who can't – from safely partaking in society. We only reach herd immunity if everyone who can get vaccinated, does so. So for me, it's simple: get the shot if you can, so that society can get back to normal. If you don't, you don't get to put vaccinated people at risk.
MacGregor, Independent: I support a humans rights period. To choose what to put in their bodies is personal and should be respected. It is our right as citizens of a free country to travel unhampered and speak our minds without fear of repercussions. Last time I checked Canada is a free democratic country.
Simpson, Green: I don't think this is a decision for politicians to make. The Green Party has always listened to scientists before forming our policy, and in this case, I would take my direction from medical experts. I agree that bodily autonomy is essential, and vaccine status should not impede access to health care, education, or any essential services. But if skyrocketing COVID numbers force the choice between either a complete shut-down for public safety or a carefully considered partial shut-down that wreaks less economic havoc, I would take the latter, if the medical community advises it.
Jeffrey, Rhino: I can't reconcile vaccine passport mandates with our constitution, which is why I firmly oppose them. I am pro-vaccination technology, but believe restricting freedoms is the wrong way to encourage vaccination. I think individual businesses should have the option of requiring passports or not. I also think that those who are afraid of contracting the virus should get vaccinated themselves or wear an N95 mask to protect themselves, rather than try to force everyone else to get vaccinated. You can't bubble-wrap the world, but you can and should protect yourself.
Lewis, NDP: The NDP has taken a science-based stand on vaccine passports and the vaccination requirement for federal workers. That said, the Liberal government mishandled communicating this and we all need more compassion. It is understandable that people are suspicious of big pharma companies and government health orders, especially Indigenous peoples. Government has an obligation to protect public health. While, I respectfully differ with those who oppose the policy I emphasize with peoples' legitimate concerns with its rollout and will continue to dialogue and listen.
Weston, Conservative: Vaccines are the most important tool in the fight against COVID-19 and I encourage every Canadian who is able, to get one. Canadians also have the right to make our own health choices. While vaccines are a critical tool, a Conservative Government would require strict rapid testing for the unvaccinated to protect our most vulnerable Canadians. We urgently need a path out of this crisis - and it's time to put aside divisive politics and come together as a country. It was deceptive, divisive, and despicable for Trudeau to call an unnecessary $610M pandemic election.

Q: Bowen has water infrastructure needs in the millions – if elected our MP, what kind of support could you or a government formed by your party offer?
Bebb, PPC: It is our understanding that the Bowen Island Municipality has already received grant funds to upgrade its water treatment facility. We would expect that with proper fiscal management the debt incurred would be retired within a reasonable timeframe.
Weiler, Liberal: My predecessor and I have both worked with the Bowen Island Municipality, since they were awarded $3.8m in 2017 for a full-scale water treatment plant. This will result in clean, clear drinking water for over 600 properties. If re-elected, I will continue to drive federal funding into our communities.
MacGregor, Independent: Water is a right of all people. Bowen Island and the Sunshine Coast face water restrictions because a crumbling old system that desperately need upgrades. I would ask for monies to change the current infrastructure to upgrade to modern. Protection of watershed areas is also crucial to maintain healthy water.
Simpson, Green: Infrastructure issues like water supply, power outages and damage from increasingly strong storms are all things that can be addressed by a holistic approach to climate policy. Working to develop local energy storage and expand water treatment and recycling potentials would be a very good start.
Jeffrey, Rhino: This type of infrastructure investment is overdue in many places across the country. I'm sure the federal government can afford it, even it means a few less jewel-encrusted ivory back-scratchers for Trudeau's buddies.
Lewis, NDP: I'm running for federal office because that is where the money and resources are to solve big problems. We have the opportunity to create local jobs and solve our local water problems, if federal money can be mobilized.
Weston, Conservative: Our infrastructure program promises to respond to local needs that can best articulated by an in-touch MP. I commit to be that MP! For example, Bowen Islanders helped me as former MP to coordinate an effective solution to the abandoned vessel issue.

Q: The current provincial and federal governments have made significant financial commitments to help protect and restore wild Pacific salmon. If elected our MP, what will you do to support wild salmon?
Bebb, PPC: No solution is possible until the issue of over-fishing is addressed. Expansion of fish farming is one possibility. There is a tradeoff between quantity and genetic quality of fish stocks. Until this issue has adequately address by scientists we will continue with the status quo in terms of hatchery operations.
Weiler, Liberal: As the chair of the BC Caucus, I secured a $647 million package to restore salmon in our waters. This is the largest investment in species protection in our country's history. If re-elected, I will continue to restore wild salmon to traditional levels of abundance.
MacGregor, Independent: Continue with status quo financially and aid in the growth of habitat preservation so the spry will have a great start to life thus increasing the chance of species survival.
Simpson, Green: Salmon habitats must be restored. Right now. My daughter won't eat fish because she's worried about microplastics. A Green government would expand the list of banned plastics and support the ban on single-use plastics. We would also support a moratorium on deep seabed mining until at least 2030.
Jeffrey, Rhino: The government failing to properly regulate fishing has gotten us into this mess. Financial commitments are great, but policy change is equally important. Banning ocean-based fish farms and a moratorium on commercial salmon fishing is a great start. Once it returns, we need to encourage practices with less ecological impact.
Lewis, NDP: In order to protect wild salmon on the Pacific coast, I will be focused on protecting and restoring critical habitat. I'll work to fully implement the recommendations of the Cohen Commission and work with the province of British Columbia and First Nations to support the transition to land-based closed-containment systems.
Weston, Conservative: I have championed a sustainable wild salmon approach and will continue to work with Islanders to restore confidence in our fisheries. We'll prioritize stock assessments, put conservation first and work collaboratively with Indigenous rights holders and commercial harvesters. Our Pacific Salmon Strategy will help restore at-risk stocks.
Q: What is your stance on fish farms?
Bebb, PPC: Fish farms are a valuable source of food production and should be maintained. Land based operations might be preferable.
Weiler, Liberal: (Not answered yet)
MacGregor, Independent: Inland fish farms can work but not ones in the oceans that threaten our natural salmon.
Simpson, Green: We would work with Indigenous and provincial governments to phase out open net-pen aquaculture, and move to closed containment farming on land.
Jeffrey, Rhino: They should never be in the ocean where accidents and unforeseen circumstances will inevitably allow them to escape into the wild and contaminate wild salmon.
Lewis, NDP: I support the closure of open-net fish farms by 2025. I am proud to have the endorsement of pre-emininent salmon biologist, Alexandra Morton.
Weston, Conservative: I will, as always, fight for support for sustainable practices. I did this on Parliament's Fisheries Committee with guidance from Bowen residents.

Q: Canadian policy officially opposes Israel's illegal settlements in the Occupied Palestinian Territories. However, we still allow the free flow of goods from these settlements into Canada. Do you support a ban on imported goods and services from Israel's illegal settlements?
Bebb, PPC: We support Israel's right to be a sovereign nation. We promote ongoing collaboration between the Israeli's and Palestinians to achieve peace, economic vitality and protection of human rights.
Weiler, Liberal: (Not answered yet)
MacGregor, Independent: Palestine deserves the right to a free state as a nation. We need to support this as a human rights violation..
Simpson, Green: We must stand up against human rights abuses or tyranny. Sanctions against businesses in the occupied territories target the right people and apply the right pressure, so the average person doesn't suffer but decision-makers are held accountable.
Jeffrey, Rhino: I don't think we should be trading with any illegal settlements.
Lewis, NDP: Yes. I join the NDP, and groups like Oxfam, Amnesty International, and the Canadian Labour Congress in calling for such a ban, along with an end to arms sales to Israel until Palestian rights are upheld.
Weston, Conservative: The Conservative platform has an exemplary balanced approach to support parliamentary democracies, like Israel; a two-state Palestine/Israel resolution; and specific support for female entrepreneurs in Palestine. I hope to bring my international law experience to work collaboratively in promoting peace and democracy.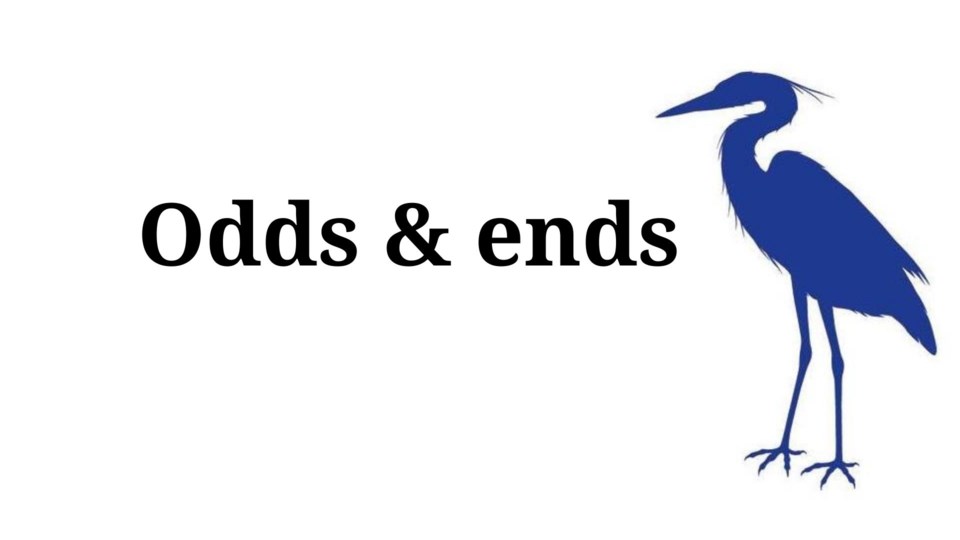 Q: What's an issue you wish we talked about more in this election?
Bebb, PPC: Debate about the loss of our essential freedoms that the coercive Covid protocols and vaccine passports have wrought upon us. Only the People's Party is sounding the alarm about Big government's grab for power in the name of public safety. Why is that?
Weiler, Liberal: Economic growth. I'm thrilled that climate change is top of the agenda, but not enough people are talking about the economic side of it. Canada has the intellectual capital, natural resource wealth, and entrepreneurial ecosystem to lead the world's green economy. Our party is the only one with a plan to seize it.
MacGregor, Independent: Mental health and addictions desperately need funding to build treatment centers, detox and mental health buildings. After the loss of our son one year ago, this subject is the most important to me and my wife. Mother's Stop the Harm is a great resource
Simpson, Green: Electoral reform. Our current system doesn't give voters confidence to make their first voice heard, because they're often more concerned with making sure the guy they hate gets voted out. It's time to make sure Canadians elects their real choice.
Jeffrey, Rhino: Indigenous relations. There are more questions on the subject in this questionnaire than I have heard in the rest of the election combined.
Lewis, NDP: How our overlapping crises - climate, inequality, affordability, mental health, long-term care -- are all connected. We can only solve them with big, transformational solutions -- not tinkering around the edges. We need to build a new economy.
Weston, Conservative: We Canadians desperately need to reverse negative trends of physical inactivity, diabetes, cardiovascular disease, mental illness and skyrocketing sickness care costs. I welcome the Conservative commitment to address mental illness, consistent with my work to "Make Canada the Fittest Nation on Earth By 2030".
Q: What do you see as the most pressing issue facing Bowen Islanders and what will you do to address it?
Bebb, PPC: The most pressing issue for Bowen Islanders and for all Canadians is clearly the threat to our essential rights and freedoms and therefore to the Canadian way of life that we should all value. Our Democracy House is being savaged by the Liberal government's wrecking ball but the People's Party offers hope at this time. We will defend your freedoms of conscience and religion, of thought, belief, opinion and expression, of association and assembly, your right to life, liberty and your right to move freely within, to and from Canada, without restriction without discrimination. That is our promise.
Weiler, Liberal: Climate change is the most pressing issue any of us face. Without a healthy environment, there is no healthy economy, reconciliation, or housing. I joined the Liberal party of Canada because it's the only party that can and will take real, ambitious climate action in this country. Our plan is endorsed by authors at the Intergovernmental Panel on Climate Change, including former BC Green leader Andrew Weaver. A Conservative government would violate the Paris agreement by rolling back our targets. We can't let that happen.
MacGregor, Independent: Housing is always first on peoples' minds because it's hard to have employees if they can't afford to live where they work. I spoke earlier about working with Habitat for Humanity and Tiny Home builders to find solutions to this problem.
Simpson, Green: Climate change is the most pressing issue for Bowen Islanders and everyone else on the planet. If I'm elected, I will do my utmost to help whoever's in power take the steps we need to take so that the next government – and the next and the next – can take Canada forward into a future that can sustain life for generations to come.
Jeffrey, Rhino: The housing shortage, as described above.
Lewis, NDP: The climate crisis and the urgent need for a Green New Deal is the most pressing issue in this election, for all of us, in every community, and in every corner of Canada. Communities like Bowen Island are under-resourced for a hotter world, while corporations receive billions in government support. I will fight for this community to get the resources we need for water, energy, housing and other infrastructure and make sure billionaires and big corporations cover the costs, instead of workers, seniors, and families.
Weston, Conservative: The pandemic has set our economy and Canadian families back dramatically. Places like Bowen Island have been hard hit by lockdowns and travel restrictions over the last 18 months. We must prioritize a strong recovery plan for health and economy. Only the Conservative plan contains a full, workable recovery plan, including helping employers with wage subsidies to bring back employees. I see a stark contrast between a comprehensive, clear, Conservative plan on one hand to restore one million jobs within a year and, on the other hand, a reckless Trudeau whose directionless policies threaten to increase debt, unemployment, and divisiveness.
Editor's note: Conservative Party candidate John Weston penned a note to islanders to explain his absence in earlier versions of this Q&A
Dear reader,
In an election campaign there are literally hundreds or thousands of decisions and transactions. Many of those go well. Sometimes a mistake occurs. One of those occurred when we failed to get a response to the people of Bowen through the Undercurrent. That was purely a matter of many people exchanging information and missing a deadline.
I offer my sincere apology to the people of Bowen. My friends there know that I love Bowen and have made many of my life's most important decisions on the Island.
Though a small percentage of our riding population, I value the insights and guidance that have been provided by the intensely passionate and committed people of the place I call "Treasure Island".
I have as past MP fought for Bowen's interests, helped get funding for its playing field, and played a role in helping "Bring the Babies Home".
Here, though late, better than never, is my slate of responses to the important questions posed by your editor.
Thank you,
John Weston
Conservative Candidate for MP"