Come summer, the longest lines in B.C. aren't at a fried chicken joint or for the porta potty at a craft beer festival — it's the queue for a coveted camping spot via BC Parks or Parks Canada.
If one is lucky enough to score a spot, the next step is taking inventory of rain gear because the unseasonably cool and wet weather that's marked spring of 2022 doesn't seem to be lifting anytime soon. (The bright side? Cooler conditions can mitigate the risk of wildfires.)
When seeking out a tent that can handle B.C.'s damp climate, there are a few things to look for: like a bathtub floor (raised off the ground, thick and waterproof), a rainfly that covers the entire tent, and sealed seams.
The 'everyone on the internet swears by this' Coleman tent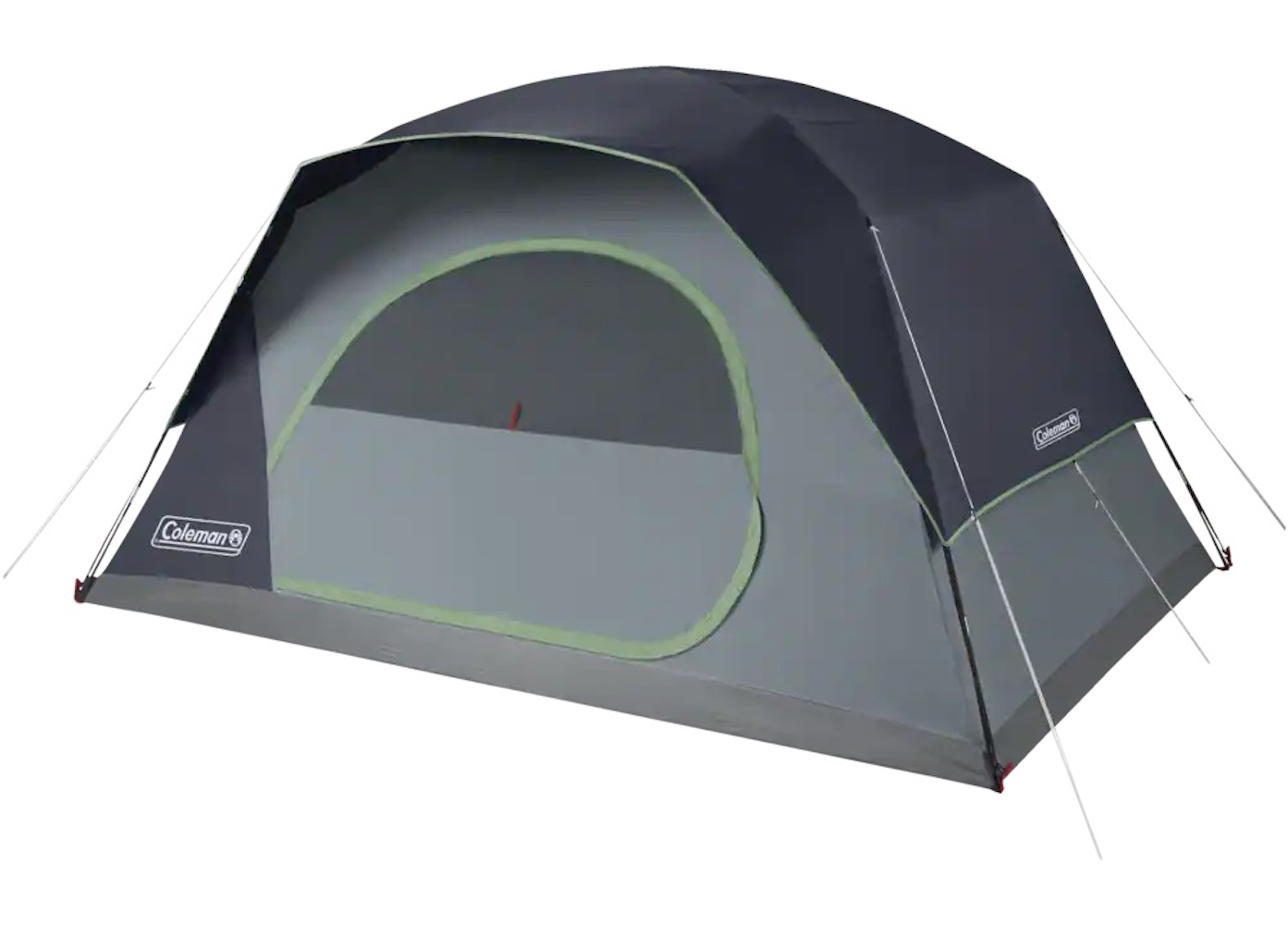 ​Who it's ideal for: The Coleman Skydome Tent is a solid option from a standard name in campaign gear. This tent has pre-attached poles for quick setup, a tub floor, inverted seams, rainfly, stakes and can withstand wind up to 35 km/h.
Why we're endorsing it: Brand reputation, reviews, price.
Where it could use improvements: As it is camping season, Coleman tents are often sold out (and watch out for reseller markups).
Size/weight/dimensions: Sleeps eight.
Price (subject to change): $182.99 at Canadian Tire.
The 'enthusiastic amateur' affordable tent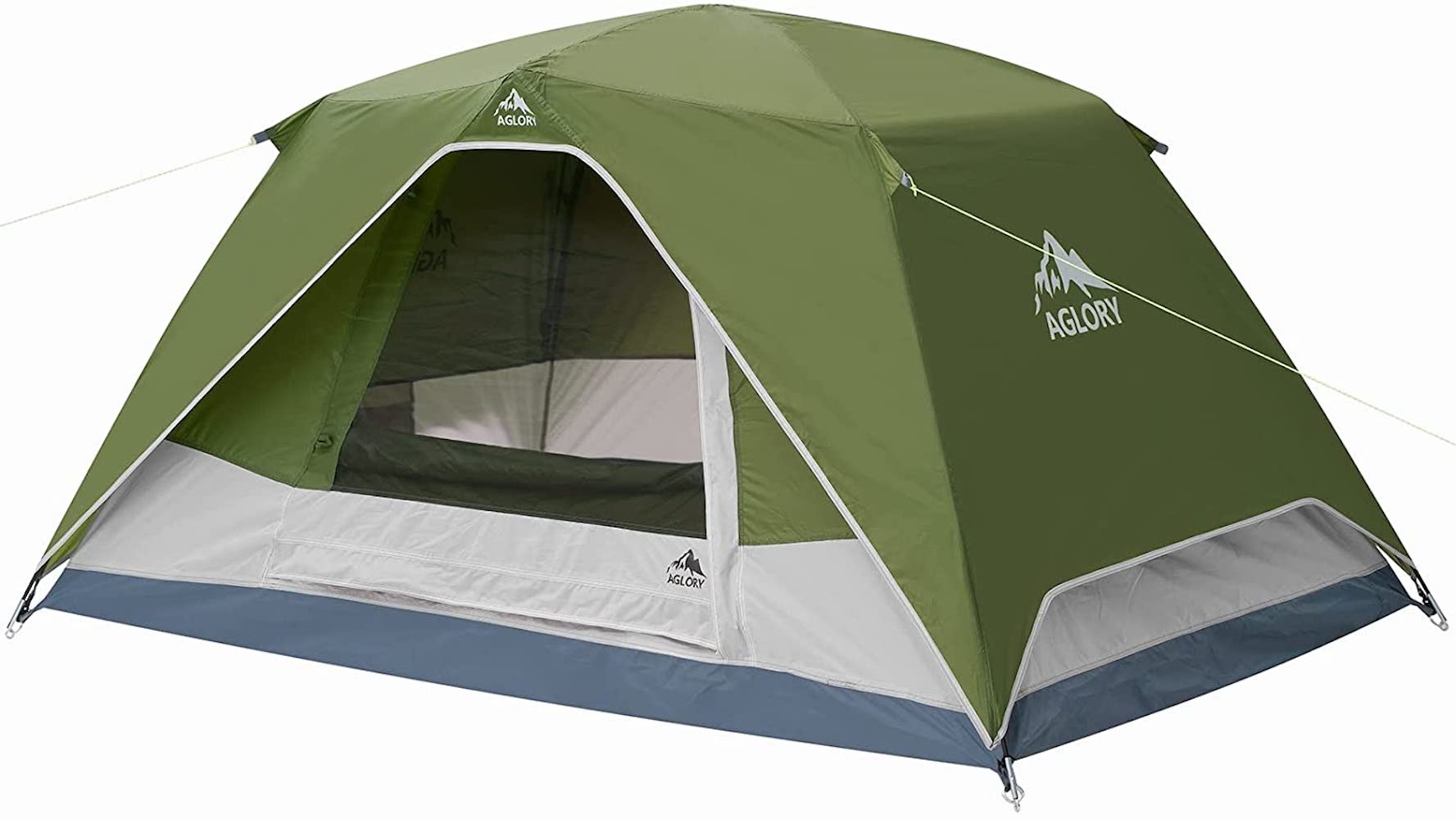 Who it's ideal for: This Aglory tent is great for a novice or occasional camper who doesn't want to blow all of their funds on a weekend excursion. This small tent has all the camping basics like a lantern hook, ropes, stakes and airflow vents.
Why we're endorsing it: Price, user reviews, rain canopy, carrying bag.
Where it could use improvements: Some reviewers note that for newbies, the best way to find instructions on setup and take down is on Google.
Size/weight/dimensions: Sleeps two.
Price (subject to change): From $80 (depends size/colour options) at Amazon.
The 'penthouse' Thule LoPro tent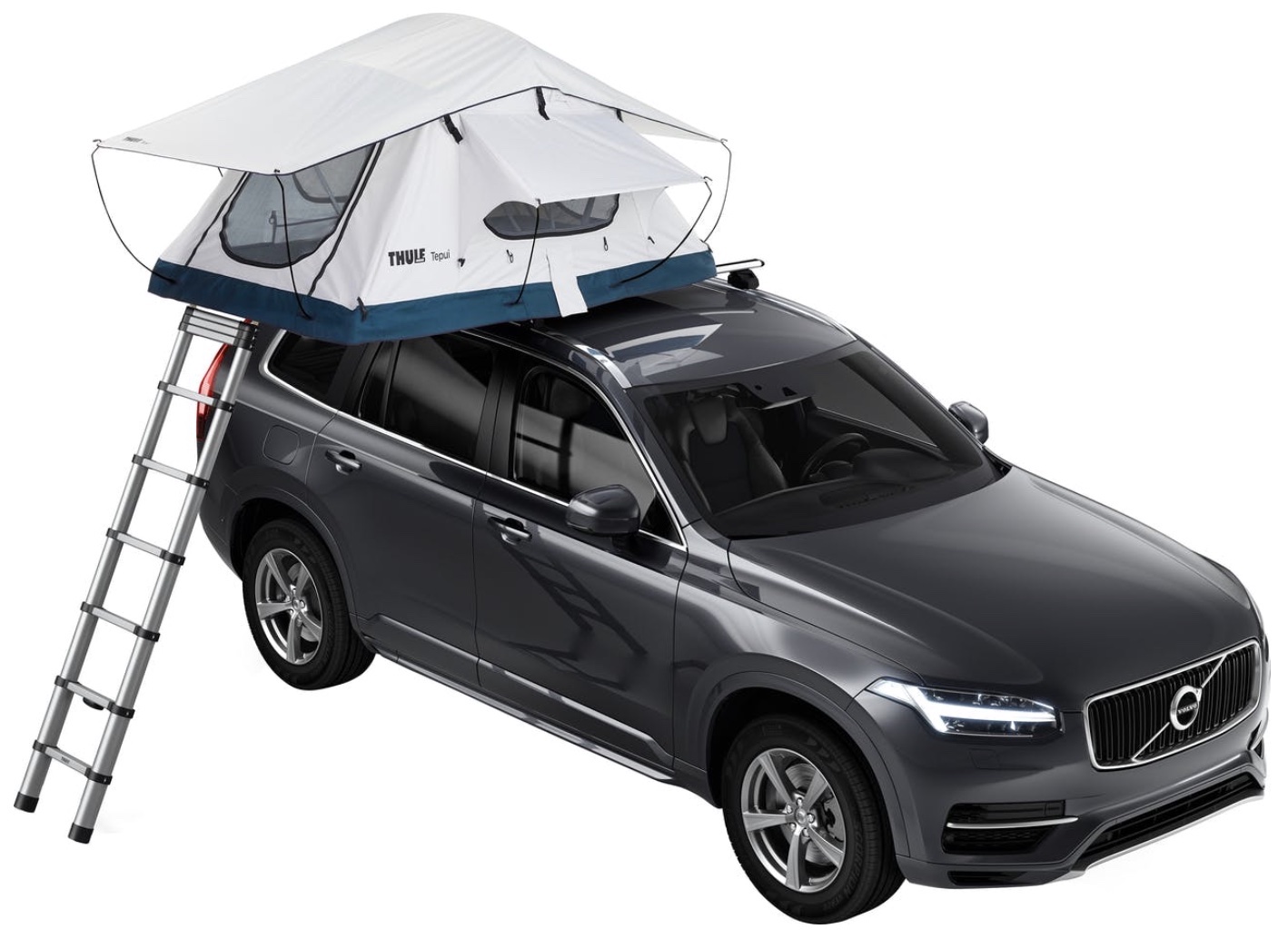 Who it's ideal for: For those who prefer a bit of a posher experience in the great outdoors, this Thule LoPro tent clips to a car roof rack, with a ladder that extends to the ground. Part bunk bed, part yurt, part glamping, this is made from mildew-resistant polyester, includes a rainfly and zippered windows, foam mattress, mounting brackets and door awnings.
Why we're endorsing it: Uniqueness and high-quality brand name.
Where it could use improvements: Much pricier than most tents.
Size/weight/dimensions: 400 kg weight capacity.
Price (subject to change): $2,199.95 at MEC.
The 'Reddit recommends' Marmot and Nemo tents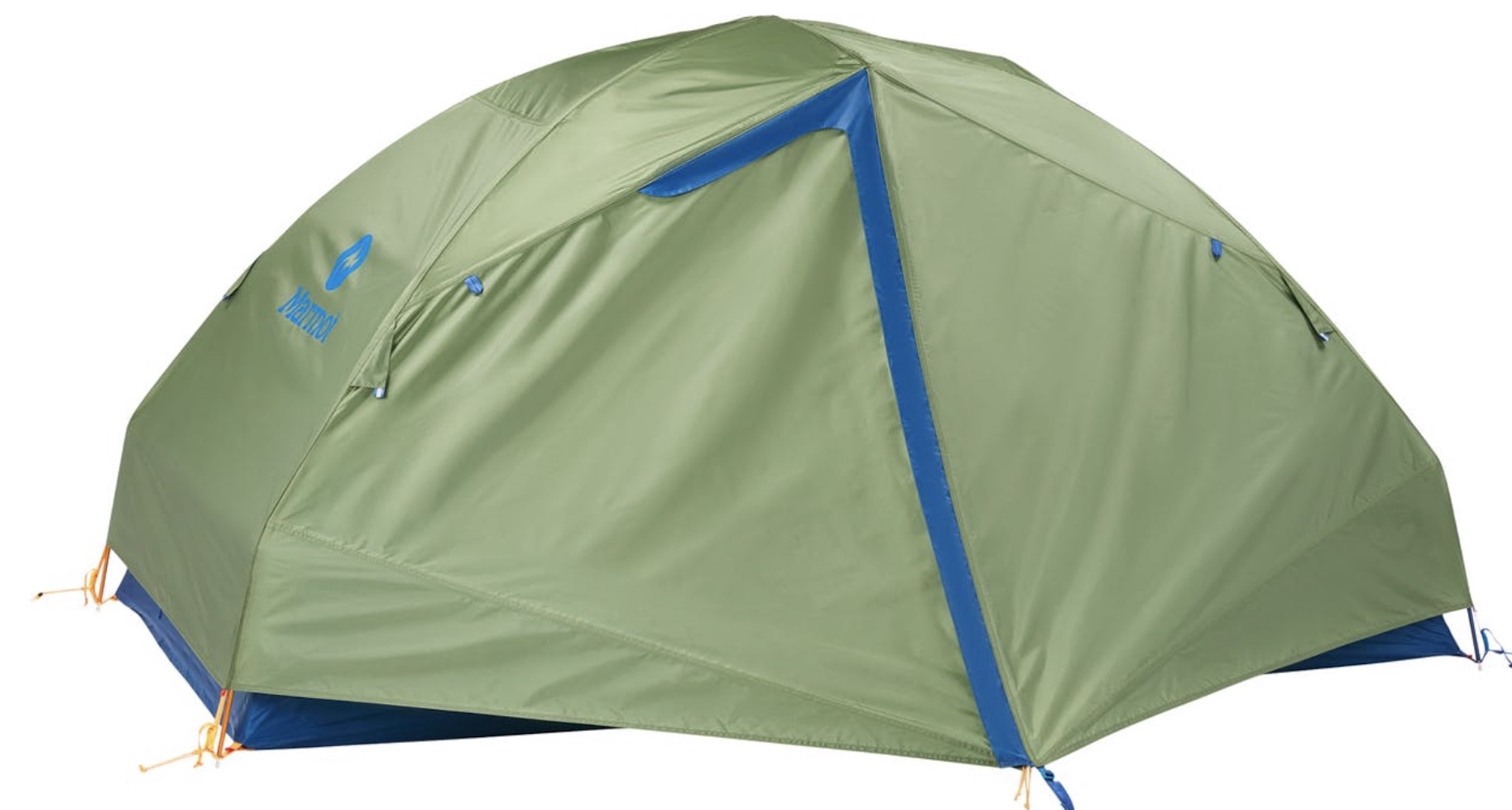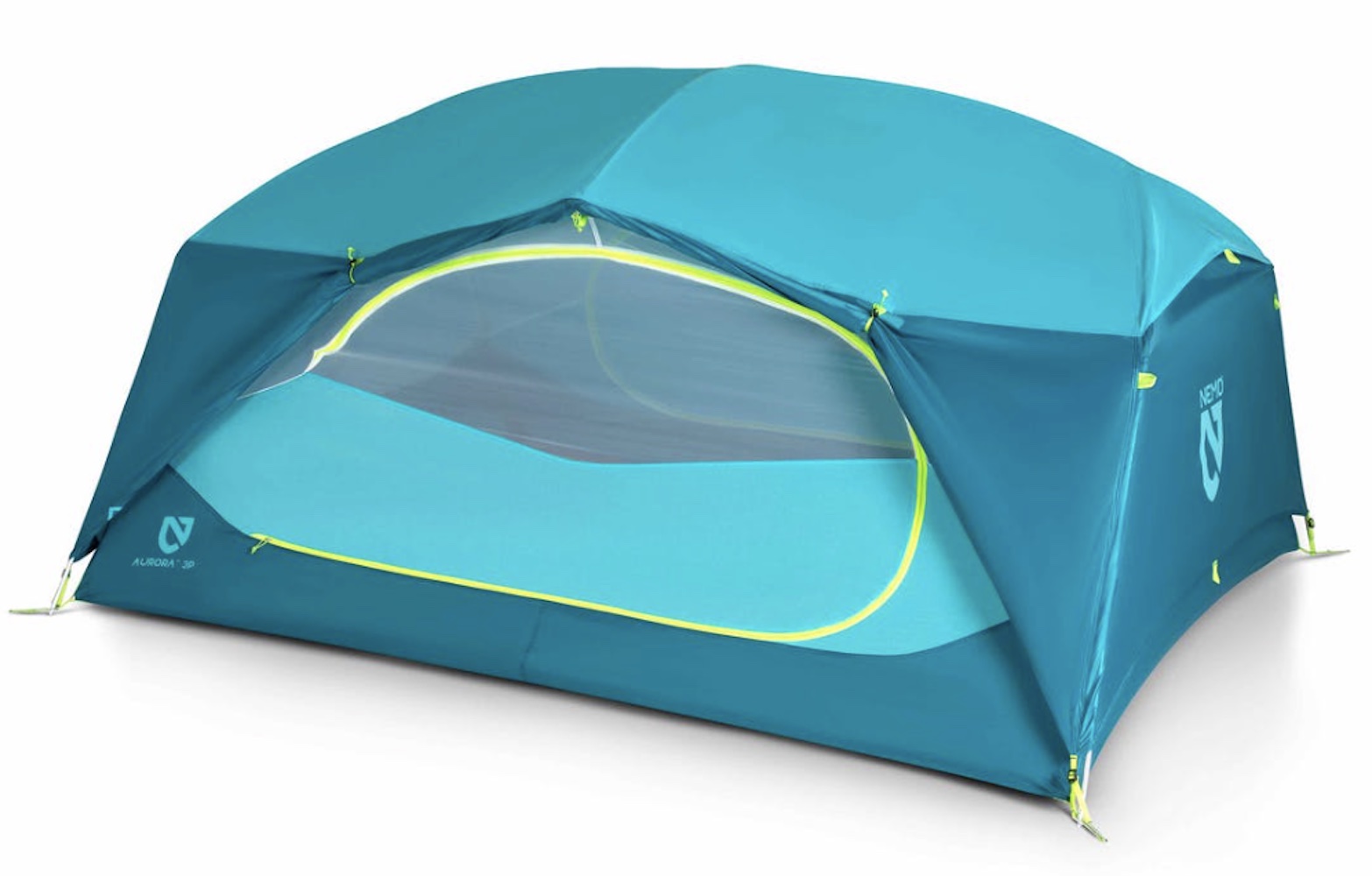 Who it's ideal for: In forums, threads and chat rooms about waterproof tents, the Marmot and Nemo brands come up over and over again, with campers swearing that the price-for-performance value is excellent.
Why we're endorsing it: The Marmot three-person Tungsten tent is seam-taped, has a dual vestibule for storage, colour-coded clips for setup and a mesh canopy and fly vents for airflow. The Nemo Aurora three-person tent has two doors, peaked vents, storm flaps, stakes and a repair kit.
Where it could use improvements: The Nemo is a little more expensive than the Marmot.
Size/weight/dimensions: Both tents sleep three.
Price (subject to change): Nemo Aurora is $459.95 at MEC and the Marmot Tungsten is $395.95 at MEC. A two-person Marmot is available at Atmosphere ($284.99).
More ways to waterproof camping gear
Have a sturdy tent that needs a little TLC? This tent fabric sealer is under $20, has dozens of five-star reviews on Amazon and can help campers avoid waking up in a puddle. $8.95 at Amazon.
Kiwi Camp Dry Heavy Duty Water Repellent is a silicone barrier that is sprayed on clothes, shoes, tarps and gear (like chairs). This is good to keep handy for when the forecast is unpredictable (as long as items have time for a spray/dry before the rain hits). $10.79 at Amazon.
Chinook tarps are all-weather and provide UV-resistant shade, rain protection and pack light. $89.99 at Amazon for a 12'x9' tarp. As sizes vary and this is an in-demand product, prices fluctuate.