You may have already seen the look on Instagram: the loose, ankle-cropped jeans that are not quite a wide leg, but definitely generous around the hip and thighs. High-waisted, they could be a "mom jean," if mom jeans had a slight drop crotch. Barrel jeans are something altogether new, a cutting edge look you'd expect from pricey, sought-after American designers like Rachel Comey, R13 and SLVRKE.
This fit has several distinguishing features: high waist, button fly, a wide thigh and a tapered ankle make for a voluminous silhouette. The result is a curved, semi-wide leg look, sometimes referred to as balloon jeans.
The details vary from there: pleating at the waist, an expertly torn knee, the ankle crop, soft or stiff fabric combinations, and sometimes even an elasticized waistband are all options. When deciding on a fit, it's personal comfort that rules.
The barrel jean is a little contentious because to some, the look is a tad frumpy but to others, it is a fashion-influencer approved option for risk-takers. Styling barrel jeans is pretty simple: opt for a well-worn tee or tank and layer it with a waist-grazing sweater if the weather calls for it. The cropped ankle length pairs with sandals or sneakers, or tucked into ankle boots for a very "maybe I'm French!" fashion moment.
Like most denim, the more it wears, the better it looks (and it is meant to be loose, so stretching out around the knees isn't a worry). There's really no wrong way to try this trend.
DARK DENIM AT THE GAP
The crispness of the fabric and dark wash make these Gap Washwell jeans a top pick (they were on backorder for months). Get 'em before they're gone.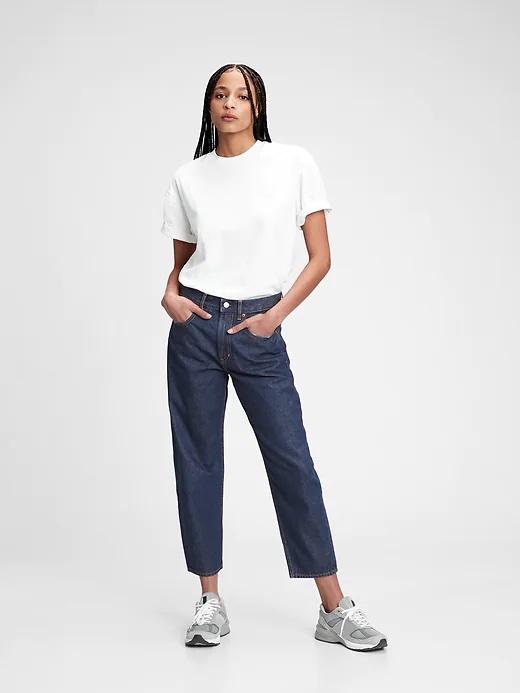 STATEMENT JEANS FROM FREE PEOPLE
These aren't regular barrel jeans, they are Free People's Extreme Barrel jeans. All of the details on this pair are pronounced: the balloon leg is voluminous, the hem is raw, the waist is yoked and the double side seam curves, giving the illusion of a wider leg.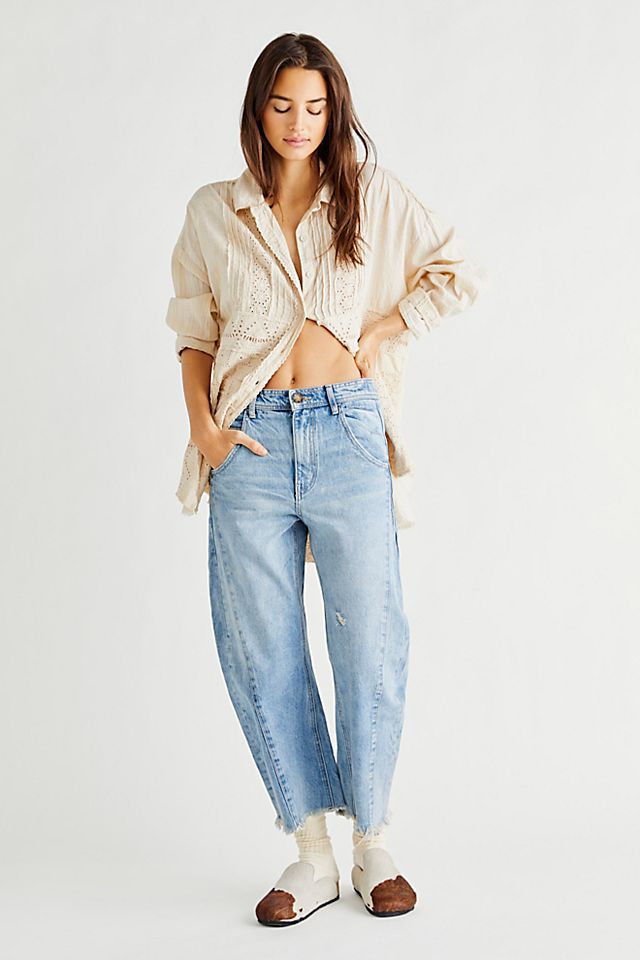 MANGO'S MINTY LOOK
Missing all the multi-coloured denim options from a few years back? These Mango high-waisted balloon jeans come in a refreshing minty green (as well as more traditional hues of blue and black). Mango does ship to Canada but be prepared for a bit of a longer wait than a Canadian retailer. These are from the Committed Collection, which purports to use eco-conscious materials and manufacturing processes.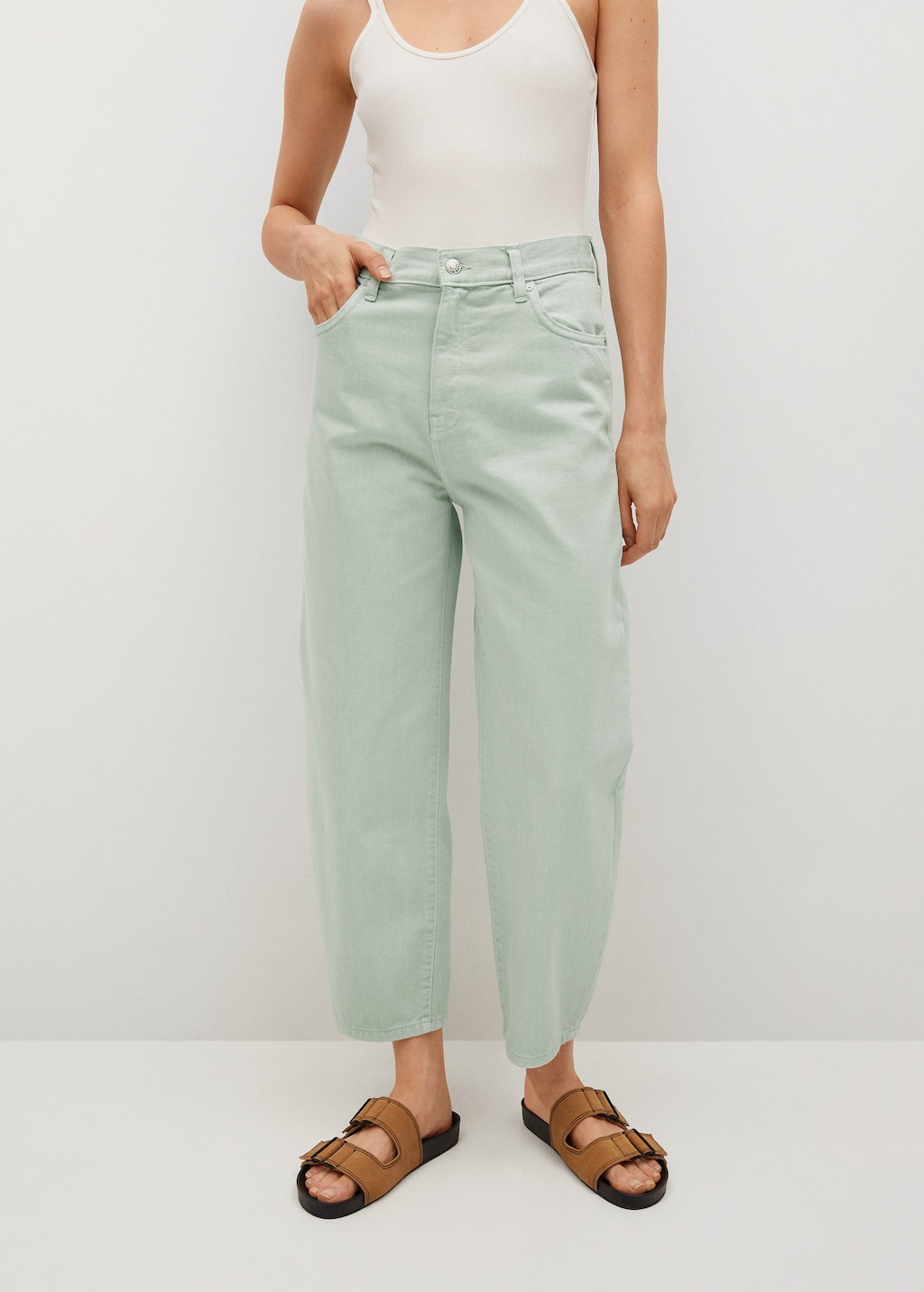 A NEW CLASSIC FROM EVERLANE
Made from cotton twill with a slight stretch, this utility barrel pant option from direct-to-consumer brand Everlane is labelled as a pant, not jeans, and would be an ideal option for those who want a more muted take on the balloon leg. (Six colours, sizes 0-16.)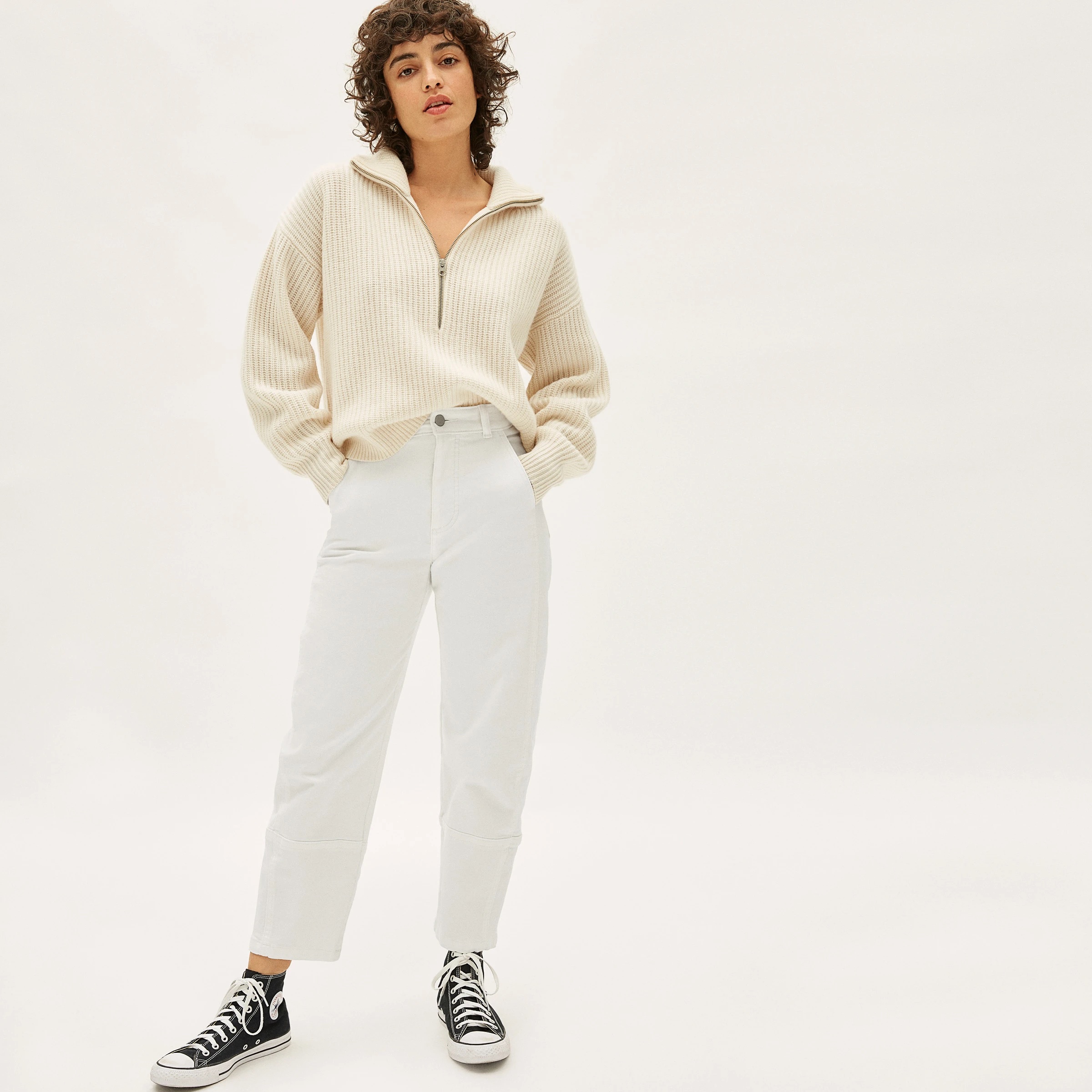 CITIZENS OF HUMANITY TAKE ON A TREND
Citizens of Humanity has survived the rise and fall (and rise again) of designer denim by never navigating trends (from sparkly back pockets to skinny jeans to straight leg) with top-notch construction. Its Calista Curve barrel jean is a mid-stretch denim and has a pronounced balloon leg, fully embracing the silhouette.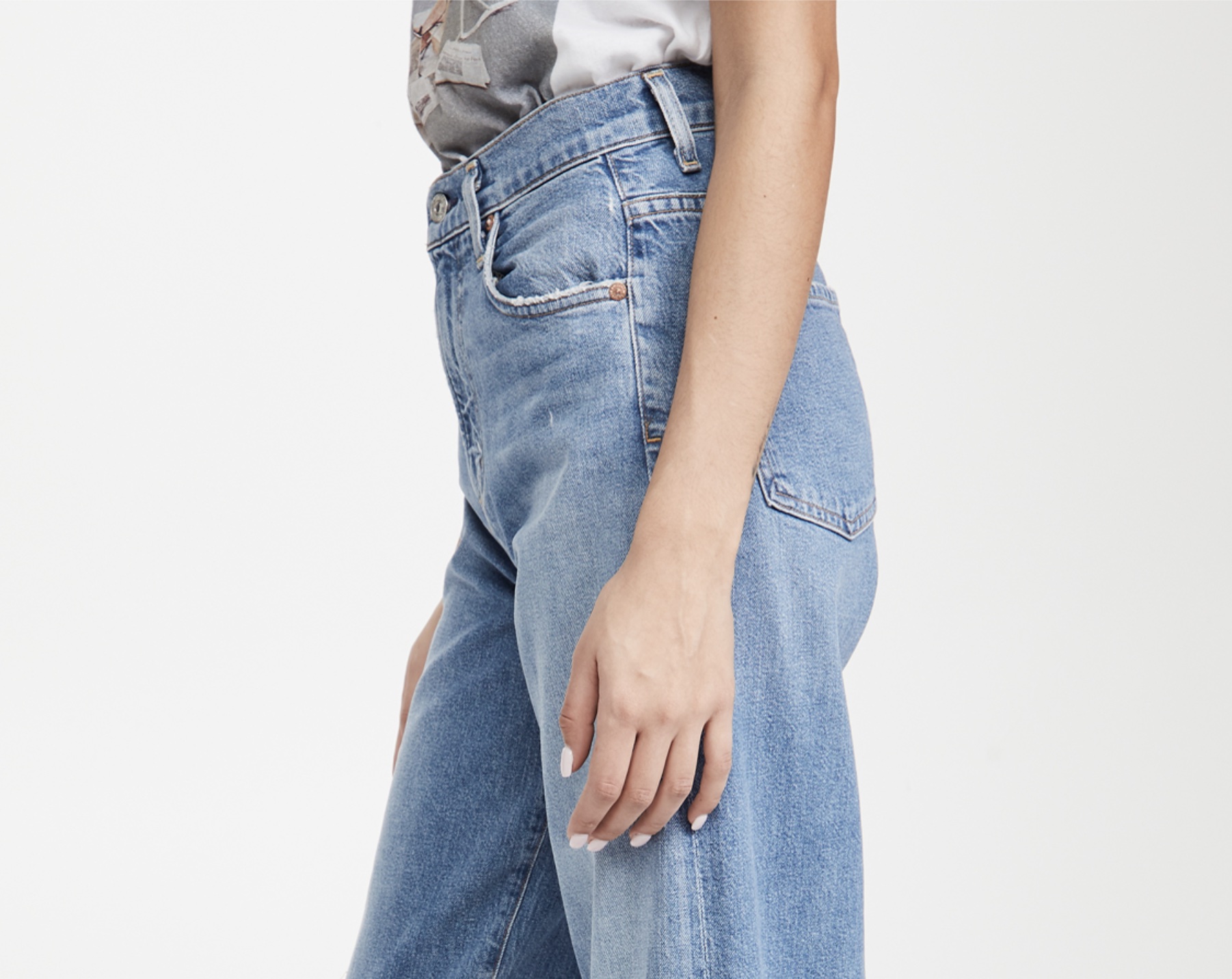 MAVI'S SOFT STYLE
Mavi's Laura Jeans—stretchy, pleated, baggy in the leg and tapered below the knee—is a great entry into the barrel jean world for those a little unsure if the look is for them. Pair it with a dark denim shirt for a very Canadian tuxedo.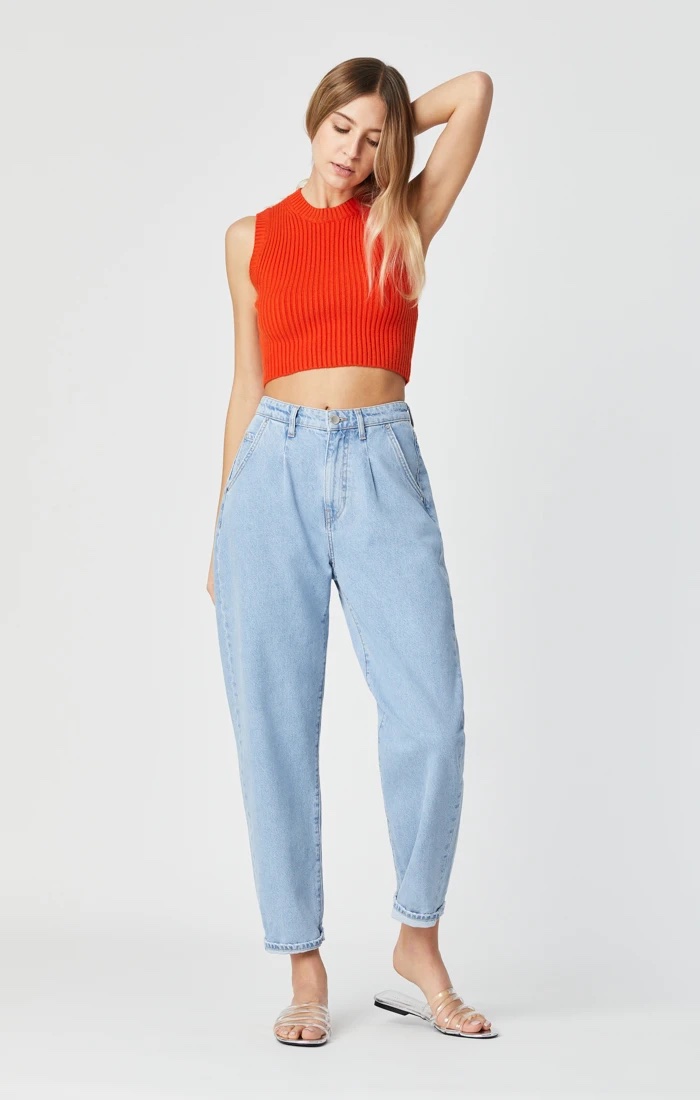 GOOD AMERICAN IN CANADA
There's a strong style argument to be made that these jeans look even better in black. And while they are not technically named "barrel," these Great American Weekender jeans have a lot of the same features (high waist, loose leg, cropped ankle). The Khloe Kardashian-backed brand is available in sizes 00-24.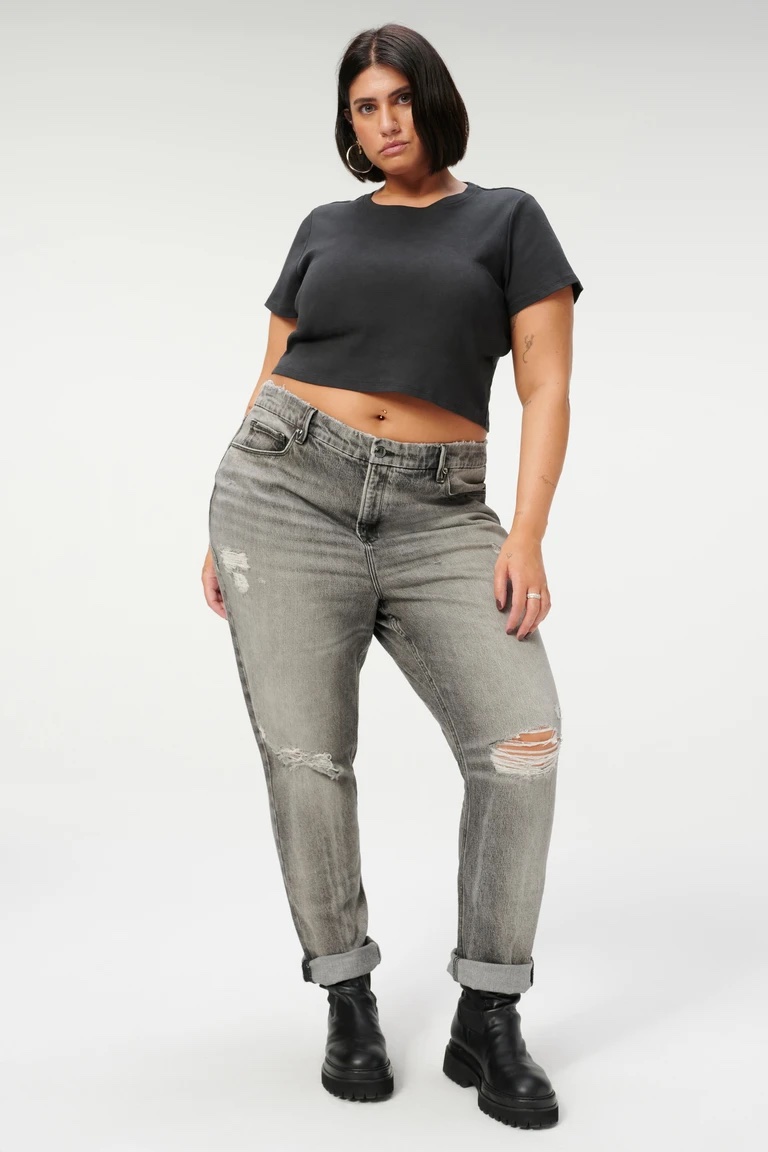 AGOLDE IN WHITE
White jeans are a choice and require a certain level of commitment. A few summers back, it was the skinny white jeans that dominated but that morphed into the wide leg crop and now, we've arrived at the barrel jeans. This AGOLDE option is an ultra high rise and, despite the naysayers, can definitely be worn past Labour Day.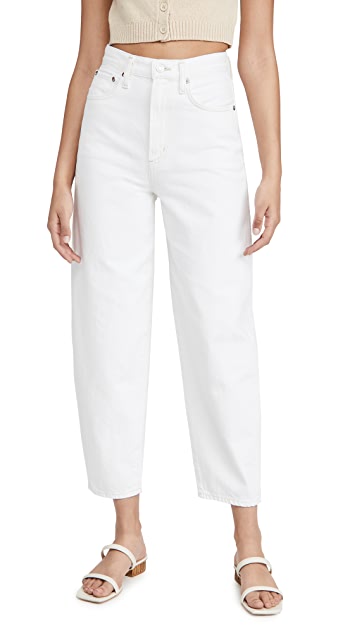 THE AMAZON OPTION
Did you know Amazon has a fashion corner curated by influencers called The Drop? That's where we found these black balloon jeans that are under $70. (We only wish there were more sizes.)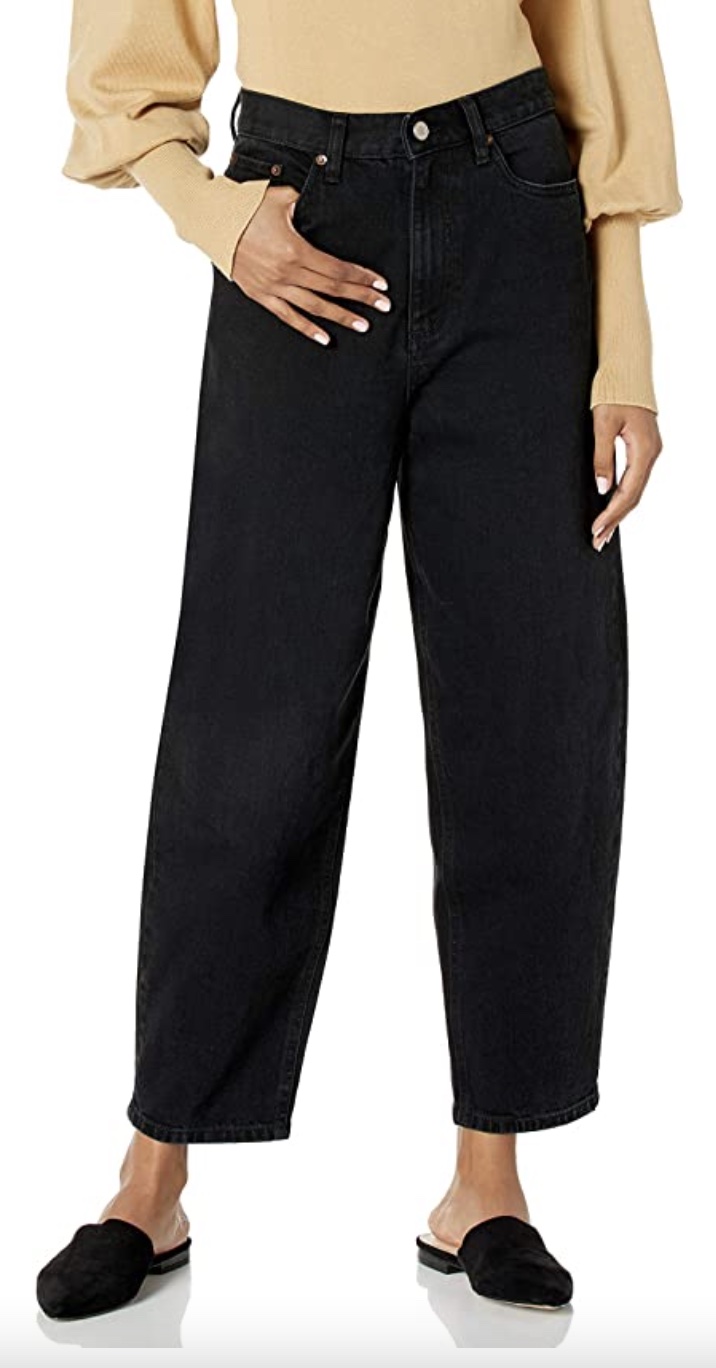 MARKS & SPARKS' MULTIPLE COLOURS
Venerable UK line Marks & Spencer (affectionately known as Marks & Sparks) excels at affordable, trend-driven fashion and is readily available in Canada. Its version of the high-waisted balloon jeans is available in khaki, ecru, light indigo, dark indigo, grey and blue/black, with sizing up to 24 long.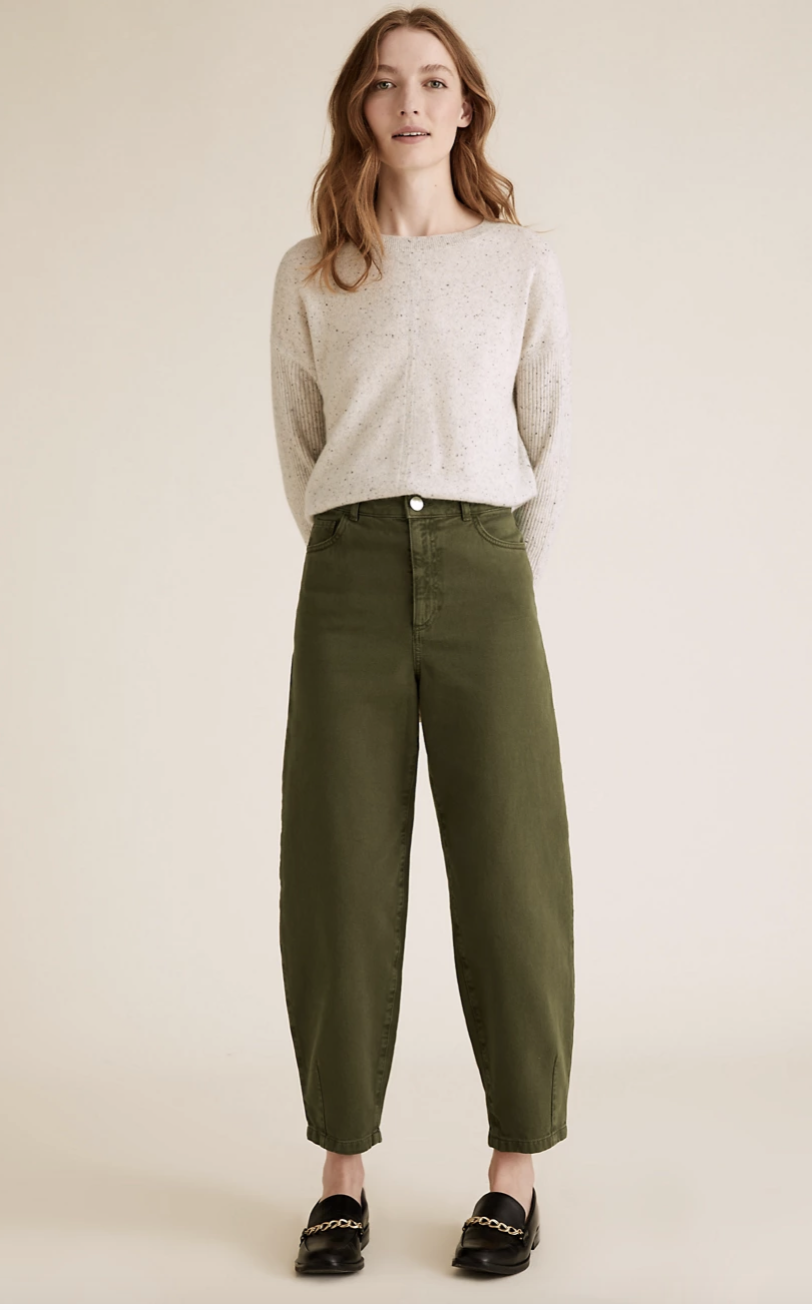 THE NON-DENIM LOOK AT NORDSTROM
These pleated balloon leg crop pants have a teeny bit of give (2% spandex) and are a little more polished than denim, so they may pass for a back-to-the-office business casual option with the right pair of shoes and a button-down shirt.