We can't gather as we normally do for Remembrance Day but many across the island will mark 11 a.m. Nov. 11 with two minutes of silence from their homes. 
While the Legion is asking people not to show up at the cenotaph, it will have a virtual ceremony to share. The Undercurrent will share the Legion's video on Facebook, so if you can't find it elsewhere, you can find it there. 
The museum has reopened for a special Bowen Remembers exhibit this week and Ender Tan wrote a lovely piece about wearing white poppies along with your red one this year. We also have a story about late Vietnam veteran and islander Roger Arndt. 
For our Remembrance Day edition, we asked islanders for thoughts and memories of loved ones who've served. Here's what they had to say:
Ludger Roussy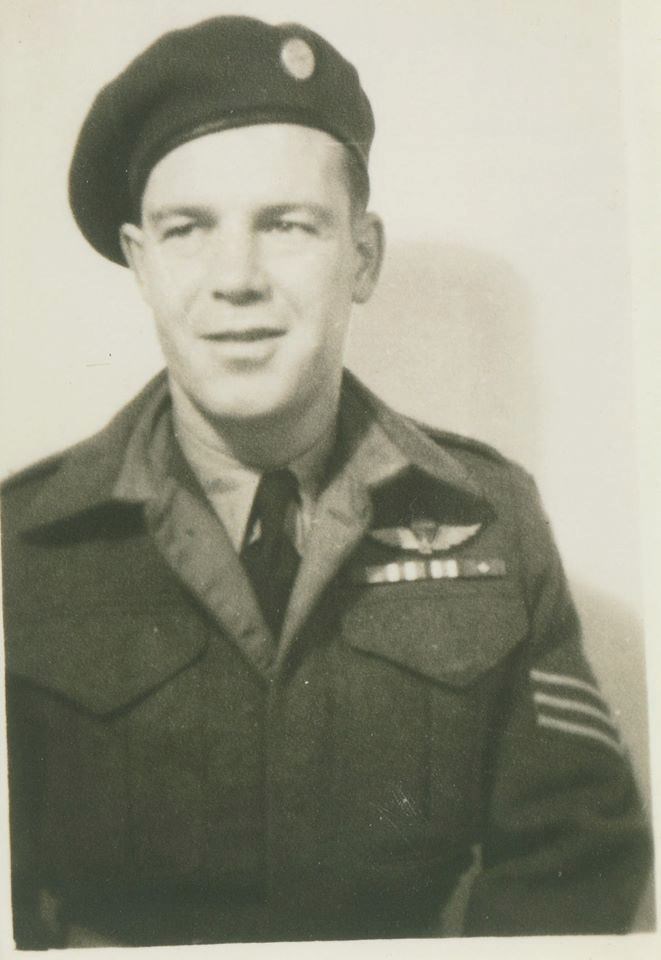 Julie Vik sent in these photos of her uncle Ludger Roussy who served in the Second World War.
The following is a letter to the editor Ludger sent to the services paper, the Maple Leaf, in 1945: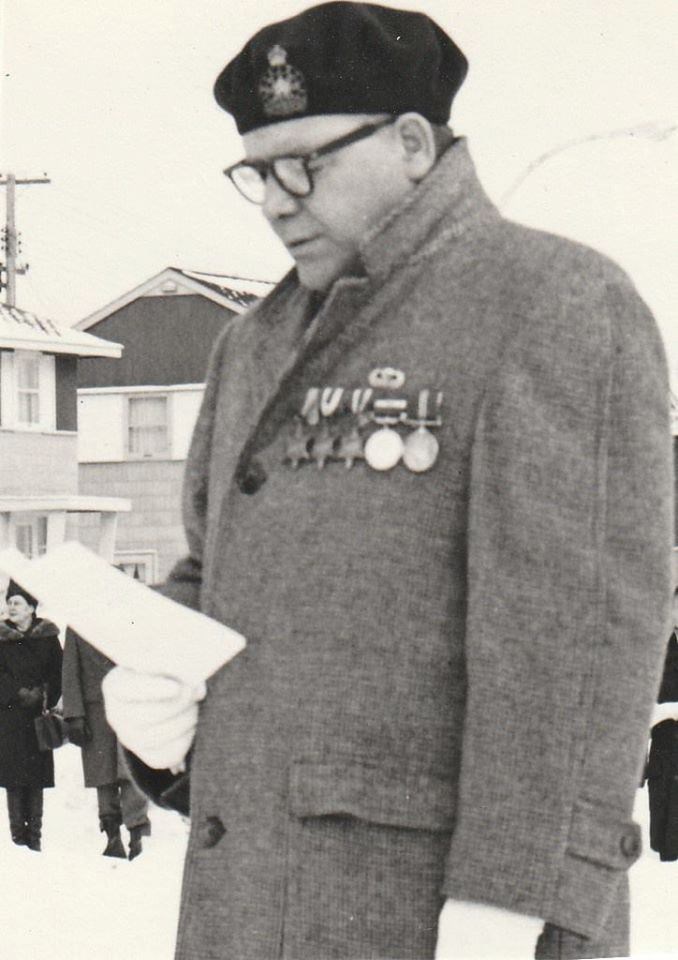 Unity is strength
As a Canadian member of the First North American Special Service Force, I do not like to hear the Americans criticized as soldiers. Having seen both sides of the picture, I must say that the Yanks are real friends and most of their units have a grand esprit de corps. 
Our paratroop unit was composed of 900 Canadians and 900 Americans – volunteers all. In 10 months of training in the U.S. a genuine comradeship was formed. We were all in American uniform. One could not distinguish between Canadians and Americans after we were there a short time. This unit proved that an international boundary is no barrier to friendship. 
The Stars and Stripes was our newspaper for 20 months. Now we are back with the Canadian Army after serving with the Americans from Aug. 42 to Dec. 44. Our paper is now the Maple Leaf. Reading it, I find that the troubles, arguments and complaints are identical with the ones we heard not so long ago in Yank uniform. 
The greatest lesson of this war was that our unity is strength. To acquire unity, one must be unselfish and forgiving. Only then can true friendship materialize. Reunited on civvy street, I display the same understanding and tolerance that the gang in "The North Americans" did. It is a big order. But so was the order that started this thing and it has been filled. 
Edward Wachtman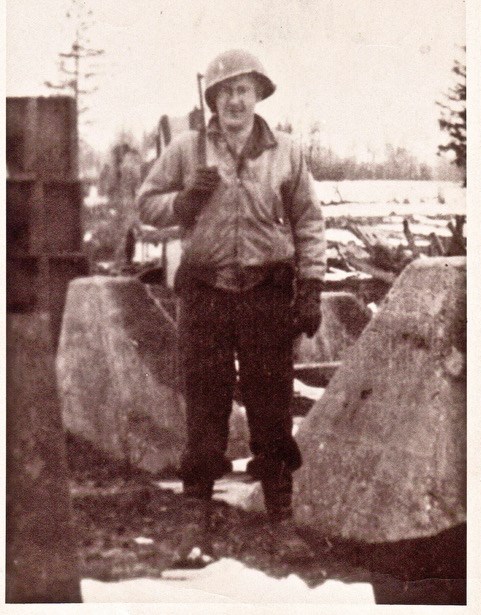 During the Second World War, my father, Edward Wachtman, Sr. served as a 1st lieutenant in the 508th Combat Engineers Company of the U.S. Army. He was commanding officer of the 1st platoon: "the lucky 1st" Why lucky? The 1st was the only platoon in the company without a combat fatality. Landing in Normandy on D-Day plus 20, the 508th delivered and built 35 Bailey bridges during the European Campaign; several under heavy enemy fire.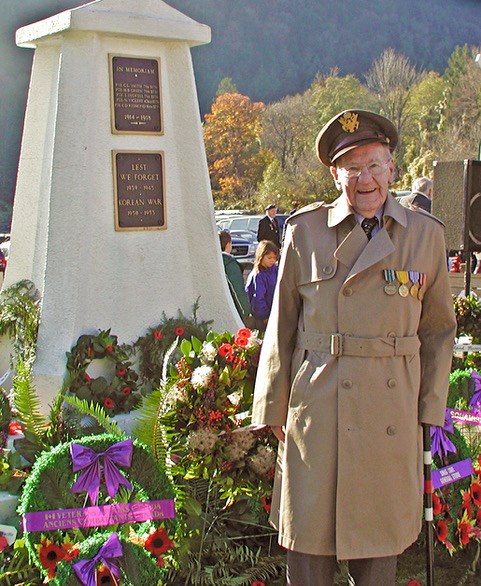 After the war Dad remained in the U.S. Army reserves, resigning as a major in 1956.
In 2001, Dad moved from North Carolina to Vancouver. He was 82 years old. In his first year in Canada he attended Bowen's Remembrance Day ceremony and was deeply moved. He asked if, in the following year, he might lay a wreath in memory of the officers and men of the 508th. Dad did so every year until 2006, when failing health forced him to return to the U.S. 
Remembrance Day on Bowen was a highlight of his year. Since his death in 2007, our family has honoured his wishes and every year lays a wreath in memory of the 508th. 
–Edward Wachtman
From Bruce & Dorene Russell
While the pandemic has denied us marking Remembrance Day by way of a community gathering at the cenotaph, that will not lessen our heartfelt thanks and appreciation for those who sacrificed their lives and fought in many wars for our freedom. 
May we never forget these war heroes and while we remember them let us not lose sight of the fact the vast majority of us are indeed so fortunate to have been spared the challenges, hardships, injuries and fatalities of war. 
By comparison, what is expected of each and every one of us in our battle against the Covid-19 pandemic pales substantially so let's take up the challenge and do our small but so important part by masking up, physically distancing, washing our hands frequently and keeping our bubbles small. Lest we forget.