It took one class to get Susanne Herrington hooked on Jazzercise. Now, she's celebrating 25 years of instructing the workout style that draws on dance, Pilates, yoga, kickboxing and strength training.
From her introduction in Dubai to teaching in Saudi Arabia, to bringing Jazzercise to Bowen when she moved here three years ago, Herrington's carried her love of the dance fitness format with her across continents. 
Judi Sheppard Missett created 'the original dance party workout' in 1969 and the fitness format rose to immense popularity in the 1980s and was central in the women's fitness revolution. (Jazzercise was the second-fastest growing business franchise in the U.S. in the mid-80s after Domino's according to an Atlantic article commemorating the format's 50th anniversary.)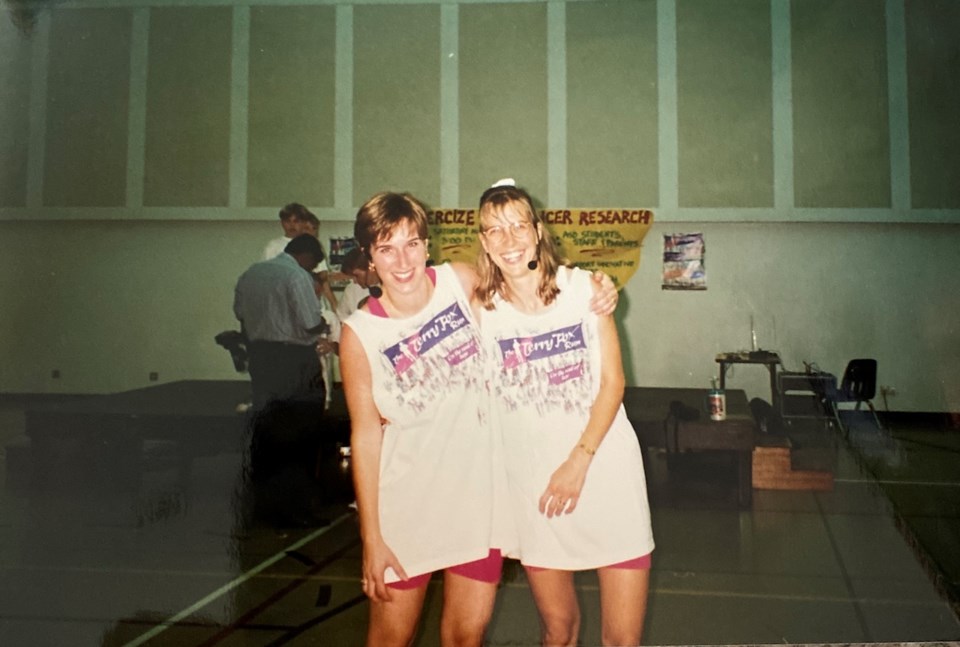 While Jazzercise invites images of '80s workout fashion (legwarmers, leotards) Herrington offers assurance that the franchise has evolved. Herrington's current set includes music from Lady Gaga, Sam Smith, Pitbull, Amy Winehouse and other contemporary artists. 
There are many formats in Jazzercise and they've evolved over the years says Herrington. She teaches two of them. Unlike some other workout programs, Herrington doesn't do any of the choreography. The company sends out the routines five times a year, which then Herrington learns and then from that puts her sets together however she wishes.
"The choreography is tested by exercise physiologists to ensure its safety for participants," says Herrington. "I have guidelines to follow for each class, as well as continuing training and standards to meet to keep my certification current."
"If you go to a class anywhere in the world…it will be familiar."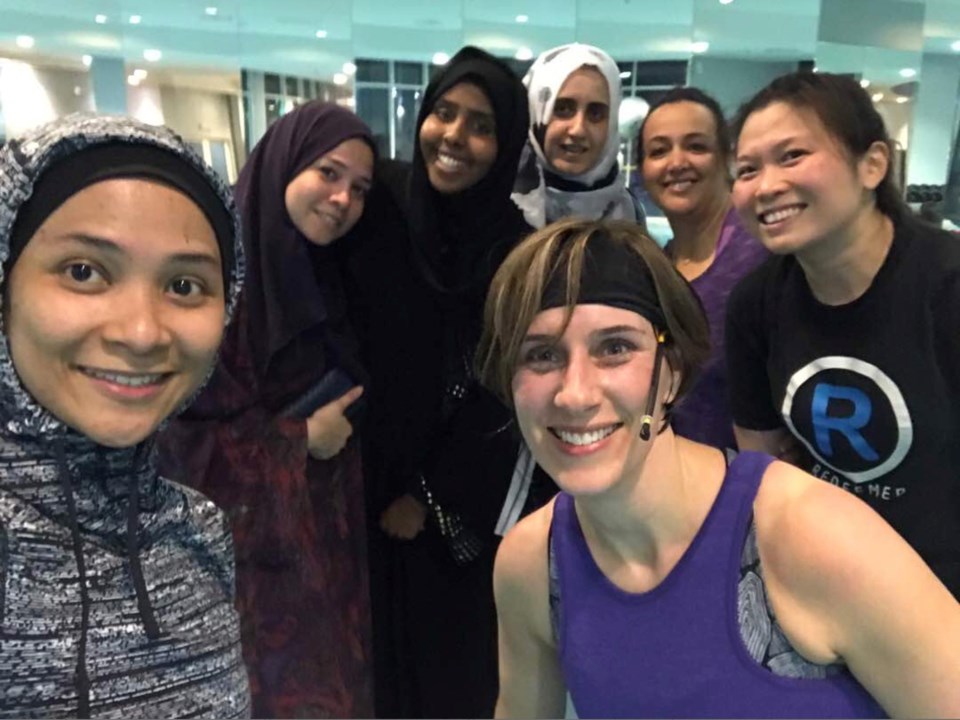 Herrington started Jazzercise when she was teaching school in Dubai and an instructor was holding classes for teachers. 
"I really wasn't into fitness at all," explains Herrington. "[I] don't like to go to gyms and work out. [I'm] not a runner.
"I went and was hooked."
About six months into her Jazzercise experience, Herrington's instructor convinced her to become an instructor herself. "She talked me into it and coached me and helped me get ready for our workshop," says Herrington. 
When going through the hiring process in Saudi Arabia, Herrington asked after the recreation facilities to see if she could continue to teach there. While in Saudi, she also led gentle classes for women undergoing chemotherapy. Here on Bowen, Herrington's done women's retreats at Camp Bow-Isle, seniors' classes as well as her regular Bowen Island Community Recreation classes. "It's really been quite fantastic to have opportunities to reach people in different ways," she says. Herrington remains friends with many of the people she taught over the past quarter century and with that first instructor so many years ago.  
Over the decades, despite sometimes stress with her teaching career, Herrington's refused to quit.  "It always came down to the positives outweigh any negatives because I leave class just feeling completely different," she says. "It's hard to describe. It definitely is a passion."
The classes are designed for any fitness level says Herrington. While she'll be hopping and bouncing at the front of the class, she also gives instructions for low-impact options. She also tells people that if a move doesn't feel right, do what feels right for your body.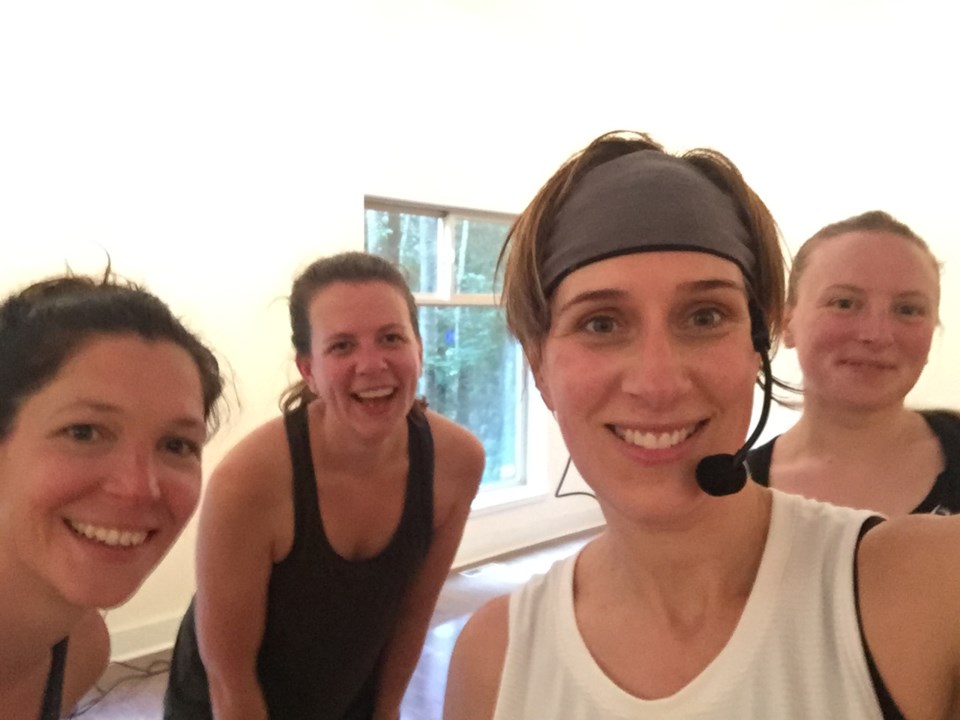 When it comes to strength training, Herrington offers different moves for those where a move may affect backs or knees. 
Jazzercise is also (in pre-COVID times) ideally held in spaces without mirrors. "Because it's not how you how you look doing the move, it's how you feel and executing it safely," explains Herrington. In these COVID days, the class is on the BICS soccer field with physical distancing. 
In celebration of Herrington's 25 years of teaching, Bowen Island Community Recreation is offering a free class Sunday, Aug. 16 at 9 a.m. in the BICS soccer field. 
Herrington regularly teaches Jazzercise through BICR on Sundays 9 a.m. to 10 a.m.; Tuesdays 6:15 p.m. to 7:15 p.m. and a 45-minute strength class on Thursdays at 4 p.m. Fall registration will open on August 20.