COVID-19 upended the year we had planned. Scheduled exhibits and programming were cancelled and we restricted access to the archives (which is now available to researchers by appointment). 
But behind the scenes, we've been busy. The museum has shifted its focus inward, to collection maintenance. While not as stimulating and engaging as exhibits, programs and mentoring of a usual summer, focussing on collection maintenance has allowed for more than 1,000 artefacts to be found, cared for and reset for future access and exhibits. It's also allowed us to adapt the donation procedure, which has shifted from drop-in to appointment-only and now sees the curator examining potential collections with the help and expertise of archivist Cathy Bayly. 
To this end, in recent months, when the museum could view its pandemic experience as bleak, there were two significant Bowen family donations. Both families provided much sought-after intimate and historically valuable items. 
One collection centres on the farming equipment of the Collins Family Farm, gifted to the museum from the family of the late Jean Jamieson. This donation comes at a time when the museum is looking to open for the summer of 2021 as a pandemic-informed exhibit and space.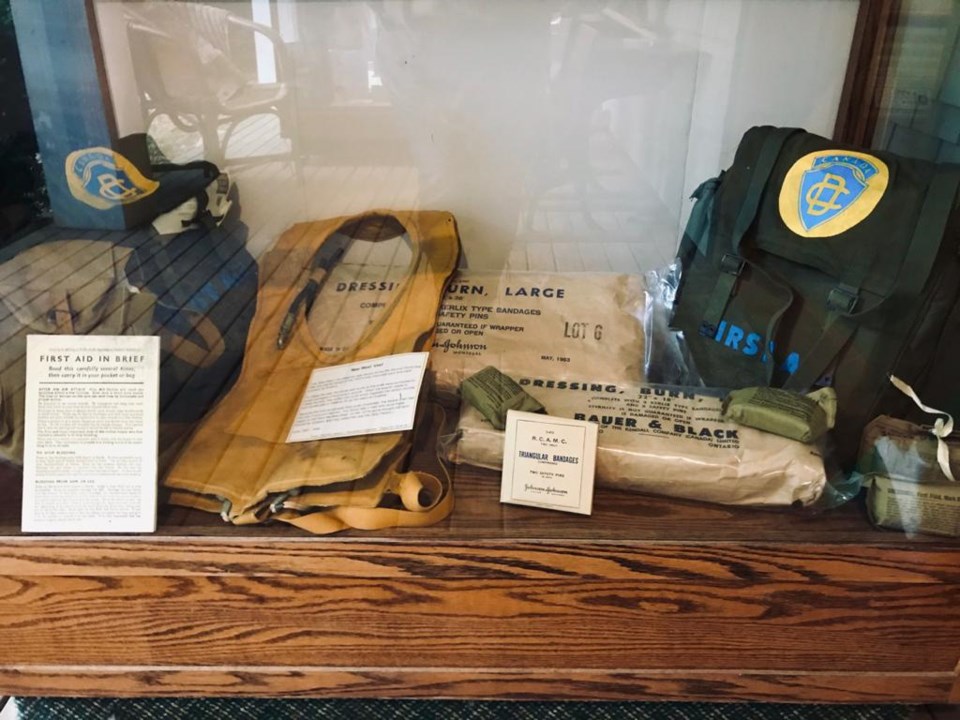 But more relevant to this week, are the donations from the family of Mary Ann and the late Mallory Smith. This year's Bowen Remembers exhibit will feature a couple of items from this collection. 
While the museum and archives won't be issuing the traditional invitation for community members to lend objects for the exhibit, this recent donation reminds us of the remarkable lives of veterans and their families. 
Mallory Smith at one point was a trained fighter jet pilot stationed on an aircraft carrier overseas during the Korean War (1950 – 1953); a respected member of the business community; of Bowen Island Realty with business partner Wolfgang Duntz; one of the founders of Cate's Chapel; and was a cherished and loved family member. 
For Nov. 11, the museum will remember Mallory Smith with all of Bowen's known veterans, and their loved ones through items available in the collection. The exhibit will feature a cherished item of Mallory's, a framed copy of the poem, "Come With Me To Macedonia" by General Lucius A, Poulus, Rome, 168 B.C.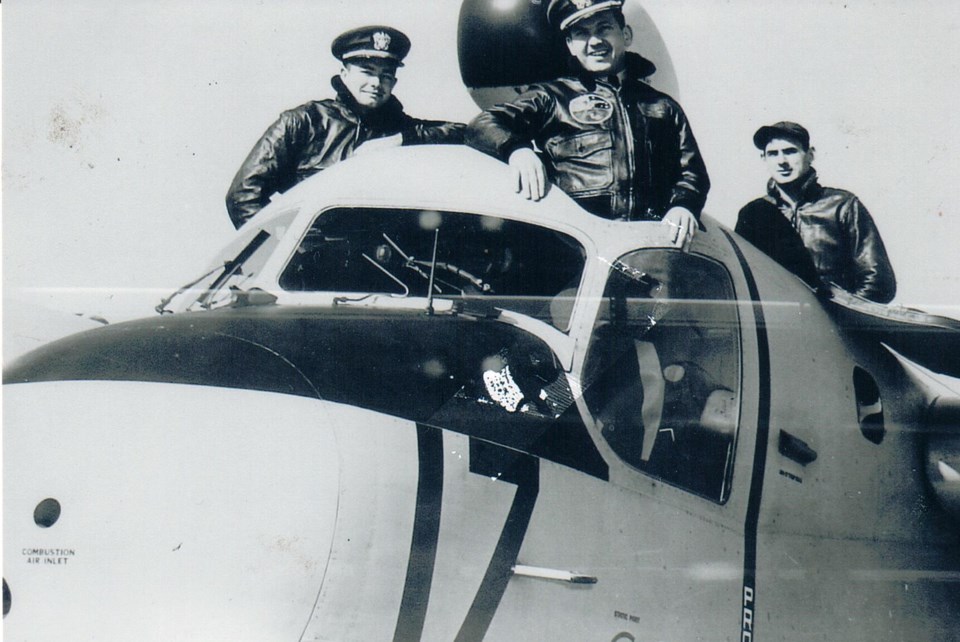 According to Mary Ann Smith, Mallory's spouse, this poem meant a lot to him as a pilot serving the U.S. Navy during the Korean War as it was a controversial conflict that both Canada and United States participated in. Mary Ann explained that Mallory would recall this poem as a reminder and inspiration of the dedication and duty of a solider.
This year's COVID-modified Bowen Remembers exhibit will be on display between the Higgins Cottage and the museum, Monday through Friday November 2 to 11, between 10:30 a.m. and 3:30 p.m. Archival images will be posted on the Museum and Archives Facebook page.