Sitting in Paris' French Quarter sipping wine and breaking apart a baguette may be unattainable for most these days but not for Carol Cram. The Bowen author is used to travelling through her writing. 
At the beginning of the year Cram was spending a lot of time in the 14th century with plague, war and general misery while writing a sequel to her 2014 novel The Towers of Tuscany, but when 2020 saw its own plague, she decided maybe now wasn't the best time to be in the past. So she sojourned to Paris. 
Cram had written Love Among the Recipes about eight years ago but put it aside to write historical fiction. Three historical fiction novels (including The Towers of Tuscany, her first published novel) and a pandemic later, Cram revisited her Parisian escape. She spent the summer editing the not-quite -a-romance story and independently published it (for time's sake) Oct. 20.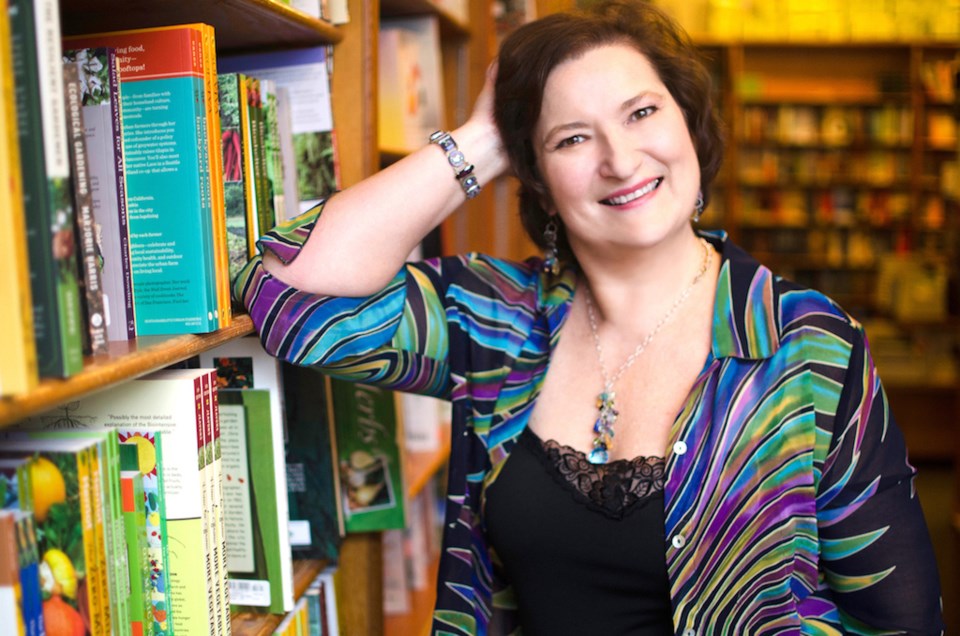 "I'm figuring that the window of opportunity is going to end, hopefully soon," she said. "And I thought this was a novel that people might enjoy sitting on their couch, because we can't go anywhere." 
Readers can visit the sites of Paris as protagonist Genna, a 50-year-old cookbook author who jets off to Paris in the face of a failing marriage, matches Parisian landmarks with recipes (don't read this on an empty stomach, says Cram). 
While Netflix's popular new series Emily in Paris follows a younger woman's romantic adventures in Paris, Love Among the Recipes appeals to an older crowd. "She's in her early 50s, she's not looking for that kind of thing anymore," explains Cram. "She's looking for self-realization and self-actualization."
"All the way through the novel, she's finding connections for her book but meanwhile, she's also meeting new people," says Cram "It's really all about searching for a new life in middle age." 
When writing the very, very first draft, Cram was about Genna's age––"So that was sort of like my early 50s me," she laughs. "Except I didn't take off to Paris and write a cookbook and I'm still with my husband."
Though she couldn't return to Paris for a research trip, as she worked Cram had videos of people strolling through Paris. Every once in a while she'd glance over and wonder why people were walking so close to one another. "They're all sitting in cafes," Cram recounts wistfully. 
Revisiting Love Among the Recipes in 2020, Cram faced a temporal quandary. The pandemic is now an undeniable waypost in time, also, the book featured the now-charred Notre Dame Cathedral. She chose to set it in 2015, before the conflagration and COVID but after smartphones. "Smartphones are really actually tough these days because they're kind of a plot killer," laughs Cram. "So many plot things can revolve around misunderstandings, or missed meetings, or whatever. And if you've got cell phones, you don't really have that anymore."
While she's not a chef, the book is infused with Cram's love of cooking. She recalls being part of a cookbook book club on Bowen where each meeting featured dishes from a different cookbook. Those curious about the dishes when reading can visit Cram's website to find links to the recipes.
While always occupied with a project or two (watch for a story on her Art in Fiction website), Cram's already working on her next novel, this time a thriller. 
"I want to have fun with it. I don't want to stick with necessarily doing the same kind of novel over and over again," she said.