Local baseball fans will be able to catch a lot of competitive games over the next few weeks. Both island leagues are gearing up for the playoffs.  
The men's fast pitch league is two weeks from its year-end tournament, the most watched event on Bowen's sporting calendar, while the co-ed slow pitch league is past their season's halfway point.
In the men's league, the Diggers are running away with the regular season crown, but the league, established in 1986, has never cared as much about winning the regular season as it has about winning the tournament.  
The Diggers, led by pitchers Adam Woodward and Dan Guillon, are the clear favourites heading into the August 10-12 championship tournament, so the pressure is on them.
But there are three other teams in strong contention. The Cruisers, Fireman and Shakers have all shown flashes of being contenders and have battled one another all season for second place.  
It's still not clear (as of 9 a.m. Wednesday) in what order the three will finish. Just two seasons ago the Cruisers and Shakers each won only a handful of games and finished fifth and sixth (in a six-team league) but now both are in a youth movement that is paying off in wins. 
The Shakers continue to be led by veteran pitcher Noah Pryce-Jones, but their young wave includes experienced players Doug and Jesse Durant, who grew up in the game playing hardball on the North Shore.  If Pryce-Jones is on his game, and he gets some help on the mound, the Shakers could surprise.
For the Cruisers, youth has all but taken over their roster.  Young players on the team include the behemoth slugger Robbie Watson, sure-handed first-baseman Charlie Welsh, his brother Jack, shortstop Jack De Sante, Peter Blomberg, the hulking Hunter-James brothers, Clayton and Eric, and teenage catcher/infielder Keelan Hondro.  The team, and league's, most senior player, pitcher Eddie Weismiller, is used sparingly, but still capable of getting outs.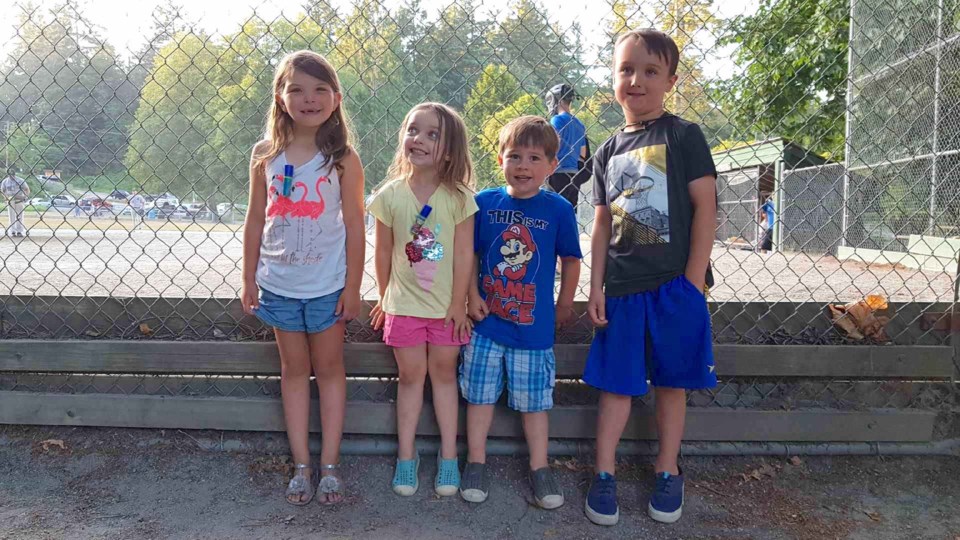 The Fireman last won in 2013 but have many players who were there when they won the tournament regularly. They, too, are mixing in young players, such as Cole Jennings, whose father (Burns) is a mainstay on the team and whose uncle, Daron Jennings, is a former Fireman.  They also have the hard-hitting Franklin boys, Johnny and Adam.
The Twins are having an off year, but with so many championships ‑ including last season ‑ they can never be counted out.  Veteran Twin players such as Andy Behm, Duy Son and coach Julian Stevenson will be ready to defend their title. 
The Brewers, formerly the Celtics, are battling the Twins to stay out of last place.  The club has had problems with pitching depth this season, but have enough young players, such as the speedy Jackson Miller and power-hitter Derek Sinke, that they, too, cannot be counted out.  Their youth movement includes outfielder Matt Reese.
The five-team Bowen Co-ed Slow Pitch League, founded three seasons ago, will continue to play regular season games from now until August 23.  Since their season began on June 9, they have played exclusively on Tuesday and Saturdays, but with more field availability some of their games will move to Thursdays.
The slow pitch league is being dominated by the Sluggers this season, led by the pitching of Greg Sims and Dean Nickle.  The Sluggers have only lost once, while the Slow Cruisers have been the opposite, sitting at 1-9 (wins to losses).  Though finding wins is hard, the team is getting slick fielding from Christina Atkinson and Keona Hammond and timely hitting from Perry Carroll and Diana Jennings.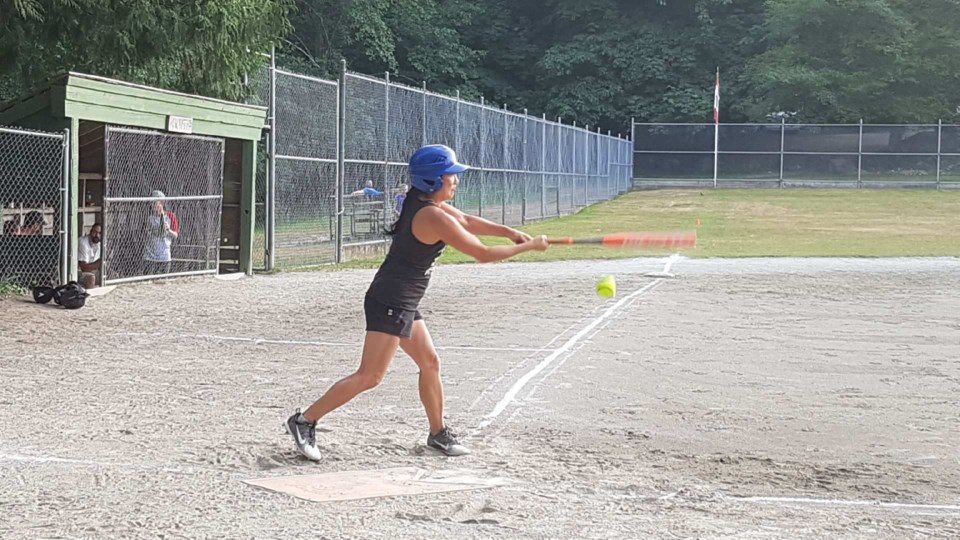 A league season highlight was a recent home run by Andrea Layzell of the circuit's new team, Phoenix; as far as I'm able to ascertain, it marked the first time a woman has put one out in the league. Layzell didn't take the easy route, either, crushing a high, spinning pitch from Mark Pennington.
In one of the season's more exciting games, on July 10, the Mad Batters came back from five down in the final inning to beat the Slow Cruisers, 14-13, on the strength of Gillian Drake's game-ending 'run-off' homer.
After the regular season wraps up, their schedule takes a two-week break for make-up games and to accommodate Bowfest and Labour Day celebrations.  Their one-game year-ending tournament is Saturday, September 8.
Note that both leagues have food and beverages available during their tournaments.  In a new innovation, the men's fast pitch league will be providing some shuttle services at this year's tournament for anyone who may need a ride home from Snug Cove Field.
More information about each league is available on their respective Facebook pages.