Molly Quarry's soccer career may have started on Bowen, but hasn't stopped here.
The 17-year-old islander was one of 20 players (four from B.C.) selected for the Canada's Women's Under-20 National Team, Canada Soccer announced last week.
The team, with former women's national team player Rhian Wilson as head coach, is in Santo Domingo, Dominican Republic this week for the Concacaf Women's Under-20 Championships. The tournament runs Feb. 22 to March 8 with Canada opening the tournament with a Feb. 22 game against El Salvador. They also have round-robin games against Guatemala (Feb 24) and Jamaica (Feb 26) before the knockout round. The final is March 8.
The top two teams will advance to the 2020 FIFA Women's Under-20 World Cup in Costa Rica and Panama in August. Canada will likely have to beat the U.S. or Mexico for one of the two open Concacaf spots.
As Molly was born in 2002, and will turn 18 during the tournament, she is also eligible for the 2022 Under-20 World Cup cycle.
Molly was five when she started playing for Bowen Island Football Club. Her father Morgan and Burns Jennings were her early coaches.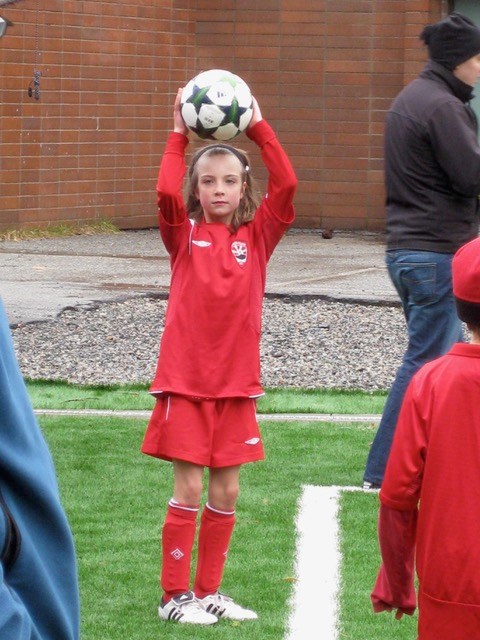 "Bowen Island FC gave me the opportunity to discover and pursue my love of soccer. The commitment of the players and coaches to develop one another was remarkable," said Molly. "I love that I come from a community and club like Bowen island."
After seven seasons with BIFC, she moved onto the BC Soccer Premier League's Mountain United and then went onto the provincial program. She played at every age level until joining the full-time Vancouver Whitecaps Girls Elite Super REX program in 2017. Always dedicated, Molly had to change high schools and billet with families in Surrey and Burnaby to continue on her path.
Molly will attend the University of Nebraska on a soccer scholarship this summer.