Do you find it difficult to keep up with your yard maintenance? Moreover, is it difficult to find the services on Bowen Island to meet your unique needs?
If the answer is yes to both, you require a team with specialized knowledge and the experience to fulfill the demands to keep your yard intact.
To get the most out of your lawn and garden, and create healthy-looking spaces, no matter how big or small your yard, the professionals at West Coast Lawns & Gardens can help. Their crews care about you first and foremost, and understand the importance of providing well-maintained and manicured properties.
"We treat your lawn and garden with as much care as you would," says Brad Carlsen, owner, West Coast Lawns & Gardens. "We take our name from the place we know best—the lush and ecologically diverse Pacific coast."
"On Bowen, it's not enough to simply plant, prune, weed and mow; we know how and when work should be done to elevate the natural beauty of a space," explains Carlsen.
"Our rich understanding of the local plants and landscapes means we always provide great service tailored to the unique needs of each property we care for."
Three levels of comprehensive services and specialized packages are available: twice a year—spring and fall; year-round maintenance; and regular schedule maintenance, plus a personalized plan.
Garden and yard maintenance tips
West Coast Lawns & Gardens receive a lot of calls from Bowen Island residents, so Carlsen suggests three tips and advice on some common issues: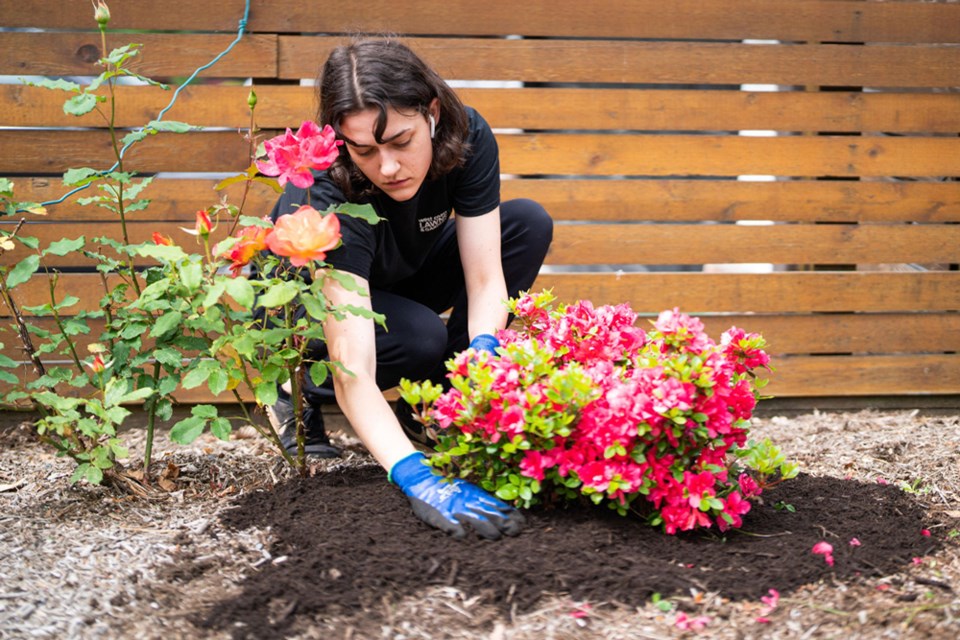 1. Preparing soil and adding mulch
"Residents express they can't keep up with the weeds and need help. We can show up, clear out all the weeds and bring mulch to the site. Creating a thick mulch layer will ensure that the weeds don't grow back as fast and will be easier to maintain in the future."
"Mulch also keeps moisture in the soil, which addresses a lot of the problems on Bowen during the summer's dry conditions."
2. Removing invasive species
"We cut back a lot of blackberry bushes, for example, and when things become overgrown or shouldn't be growing there at all, removing them early or at the right time is important."
"Ideally, it's the early spring to summer to get ahead of their fruiting cycle, when they're created and producing thousands more seeds. Maintenance is vital, because even taking them out once—they'll return six months later."
"We'll book a visit to clear out everything else; after that, eventually you'll start to get ahead of the problem."
Their crews are proactive not reactive, so they can catch trouble before it happens. They'll perform maintenance at optimal points throughout the season and regularly monitor plants and soil for signs of ill health.
3. Planning, booking ahead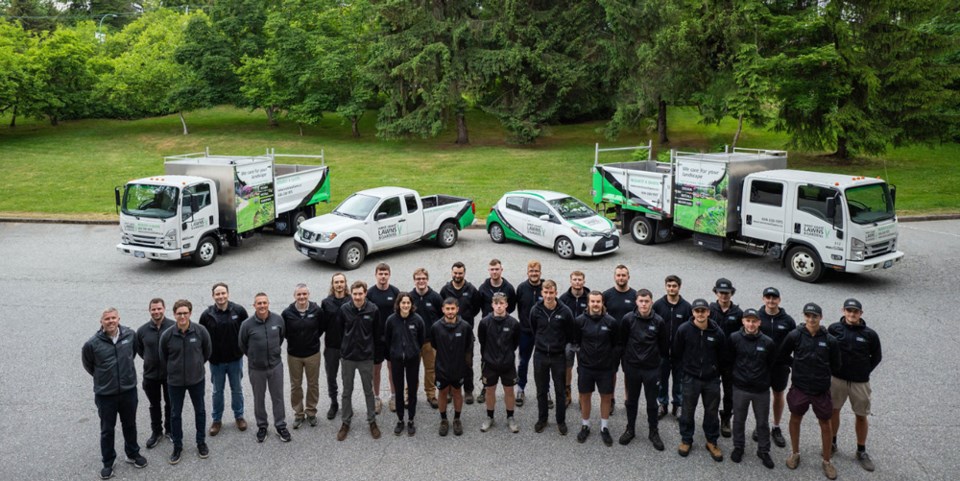 "A management plan takes care of things at the right time of year. Have a to-do list, and if you need help, we can put the list together for you. We'll send our crew, quarterly, even weekly, or once a month, whatever you need."
Based in North Vancouver, West Coast Lawns & Gardens can easily access the Island and provide optimal availability (with the proper planning) for your Bowen property.
Carlsen adds, "We want to ensure we're reaching people who love gardening and connect with people who love having their garden maintained for them."
For more information, visit westcoastlawns.ca or to schedule a site visit, call 604-332-6984.