Bowen's latest stage offering features a blending of theatre companies, as Theatre on the Isle and King Baby Productions team up to present 'Talking With' at Collins Hall in June.
The play centres on a series of monologues which recall major themes and decisive moments in the lives of the characters portrayed on-stage. The original play written by Jane Martin in 1982 featured 11 such tales, and the upcoming Bowen version will include seven of them.
Talking With is being directed by Jackie Minns, who brings nearly three decades of Bowen theatre experience to the production. She says she chose the play partly due to the makeup of the cast – all seven characters are women.
"It kind of grew out of a current need to do a play with women. Sarah Polley had just gotten her Oscar for 'Women Talking'. And kind of emerging out of the Me Too movement too," says Minns on why the selection was important to her.
"There's something really beautiful about when a group of women come together and talk. So much honesty is revealed in humor, and that shared experience is really important to the women," adds Minns.
The seven characters, played by local actresses Laurel Bailey, Annie Arbuckle, Lorraine Ashdown, Claudia Schaefer, Laurie Beesting, Kat Stephens, and Tina Nielsen, appear very different on the surface. Actors at both the beginning and end of their career arcs, former athletic stars, and everyday people hurt by love – though for different reasons – are some of the personas portrayed.
"Each one has a different tone. There's humor, there's a quirkiness, there's an existentialism there, some surrealism, and they're all kind of told with a little bit of an artistic license to them. Even though they're told from a very honest and real place. They're elevated in a way to another style," says Minns.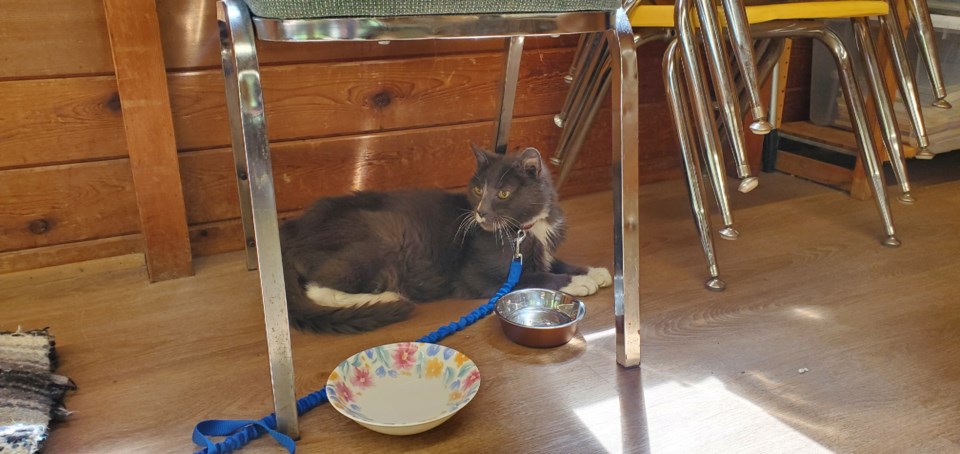 But the director adds while each character is very unique, as are the actresses who portray them, beneath all the women are shared experiences the audience will recognize and identify with.
"It's seven women that are recounting significant moments in their lives… Sometimes it's moments of grief, sometimes it's moments of questioning their faith, their belief in themselves, their confidence. So it's kind of a journey that we're witnessing between all of these women," says Minns.
"It's like talking with each of these actors while we're watching them process these events in their lives. And then there's a shift or revelation that we witness within them as they come to terms with this event. They're kind of recovering and uncovering themselves, and their lives… having gone through this sharing with an audience, and talking with us about themselves – they transform a little bit," she adds.
"All of the characters are united in the end, but hopefully the audience is also united in their own processes in their lives… It's like they're talking to a friend."
She notes all the characters, and their real-life counterparts, bring a signature style to each performance though.
Minns says working with the cast has been wonderful, a group made up of both veterans – including Nielsen and Arbuckle – and rookie actresses too. She applauds the enthusiasm and commitment to their character all seven of them have shown during the rehearsal process.
"Every rehearsal is this gift, something more comes to the surface and I get to just help shape that and nurture it. I've just enjoyed watching them come alive, and for the brand new people, to watch them even in their terror and in their complete curiosity and not knowing about the process, just their openness and willingness to explore something and give their all," says Minns.
Opening night for Talking With is Thursday, June 1 at 7:30 pm at Collins Hall. Additional shows take place Friday, June 2 and Saturday, June 3 at the same time, with the finale currently scheduled for a matinee showing on Sunday, June 4 at 3 pm. Doors will open a half hour before the show with drinks and snacks available, and people can stay after the show to talk with the cast and crew.
The run time is around 70 minutes, with no intermission. Tickets are $25 at eventbrite.ca, and are available through pre-sale only.