The creative decorations adorning the Festival of Trees in the Cove have delighted Bowen Islanders every December since 2007.
Family Place, under the umbrella of Bowen Children's Centre, runs the fundraiser with the support of many local businesses, organizations and several particularly dedicated volunteers (Caroline Parker, Rebecca Ander, Deidre Farrah and family and Noah Pryce-Jones and family).
Though this year is different from any before it and times are difficult, the beloved fundraiser is proceeding and it has an addition.
In the centre of the lawn is the "Children's Tree" (after all they are the centre of our world aren't they – our children). To this tree, the community is invited to add wishes for 2021. For safety, wishers are asked to bring hand sanitizer, distance from those outside their household and take turns. The hope is that the children (big and small) of Bowen will put a hope for the world into a plastic tree ball (they're under the tree) and hang the ball on the tree using provided hooks.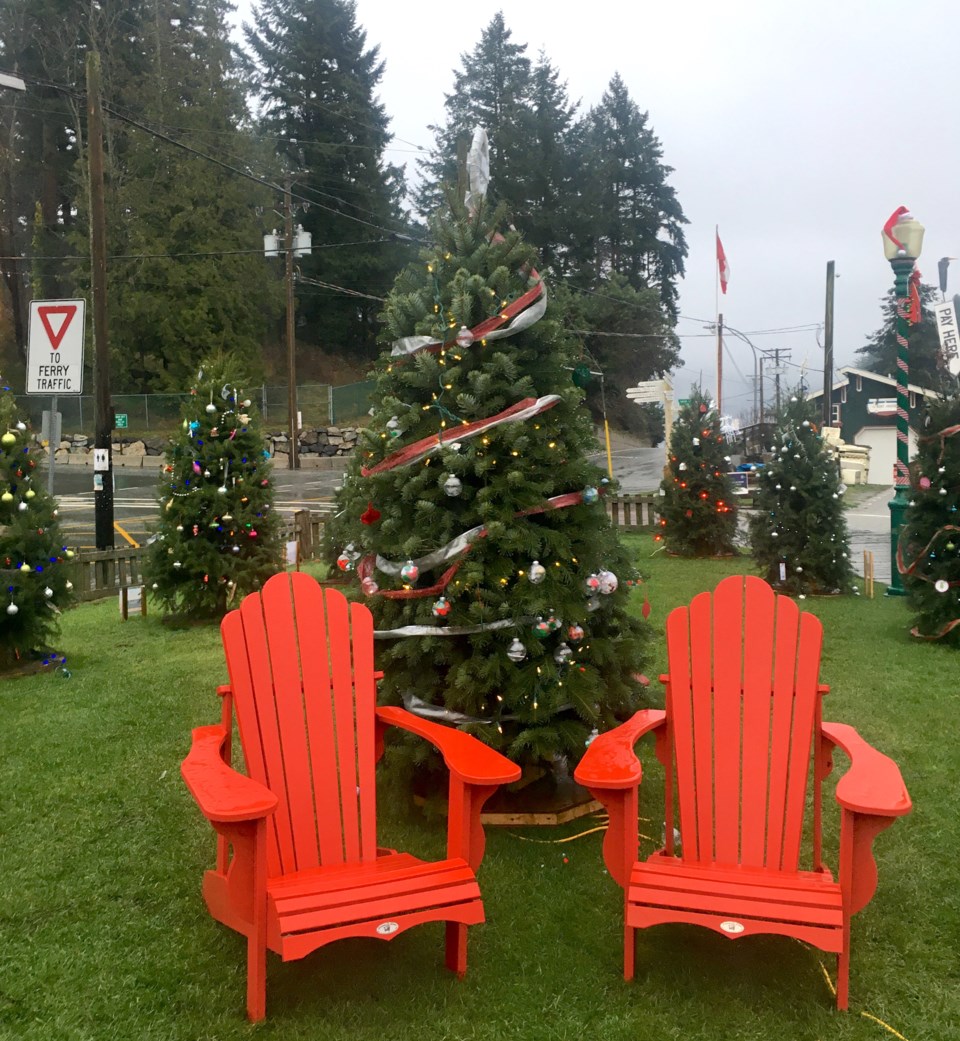 Children of all ages are invited to make a wish for 2021 at the Children's Tree.
The Children's Tree
This tree is for wishes, for children and all:
The young and the old, the big and the small.
It's a wish for the world, for the upcoming year.
Perhaps a wish for more laughter, or maybe more cheer.
So write down your wish, and when you are done
Hang it on the tree and see what will become.
Our wishes for you, sent below and above,
Are for health, happiness, peace and most of all LOVE!
– Rebecca Ander