Three properties sold on Bowen during July, two with homes and one a vacant lot on the island's west side.
The month's top selling house is at 722 Channelview Drive, a four-bedroom, four-bathroom house overlooking the Queen Charlotte Channel. The sale closed for $1.865 million after 52 days on the market, $105,000 down from the original ask. The 21-year old home measures 3,442 square feet, and sits on a 1.13 acre lot.
The emphasis is on views in this three-storey home, with large windows in each room looking out toward the mainland. Outside there are multiple decks, along with a separated artist studio.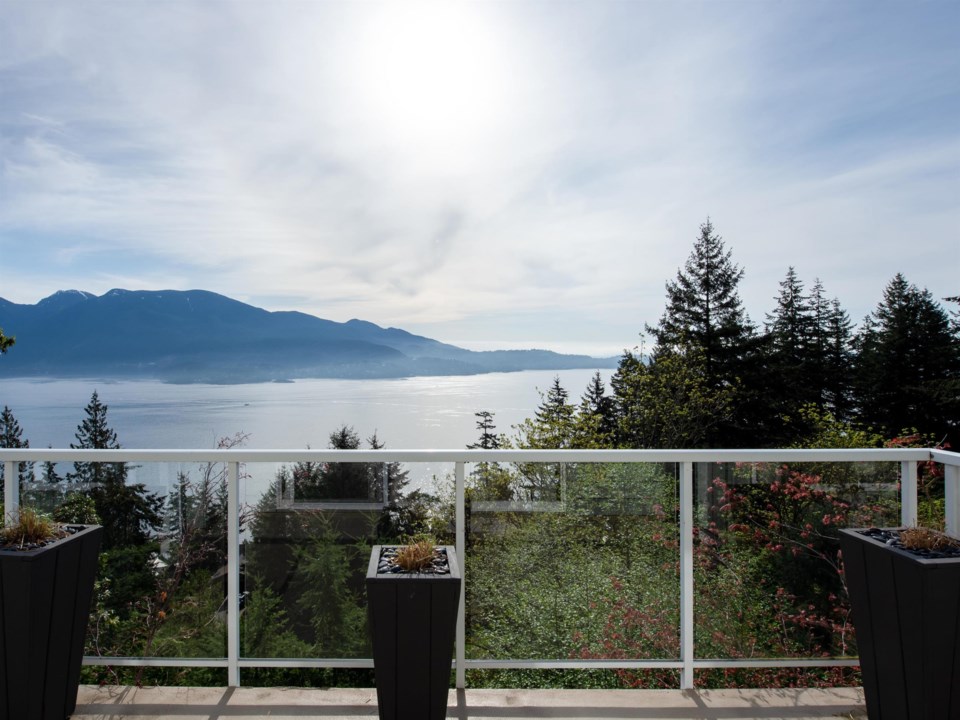 July's other seven-figure sale came in at exactly $1 million. The two-bedroom, two-bath home at 1301 Mount Gardner Road is nearing the century mark, built in 1926, and is 1,097 square feet. The property spent 72 days listed, coming down $150,000 during that time.
Century-old apple trees grow on the 1.77 acre property, which also includes a horse-riding ring and room for potential orchard development. Another outdoor advantage is the start of the Hikers Trail path up Mount Gardner just a few steps across the street.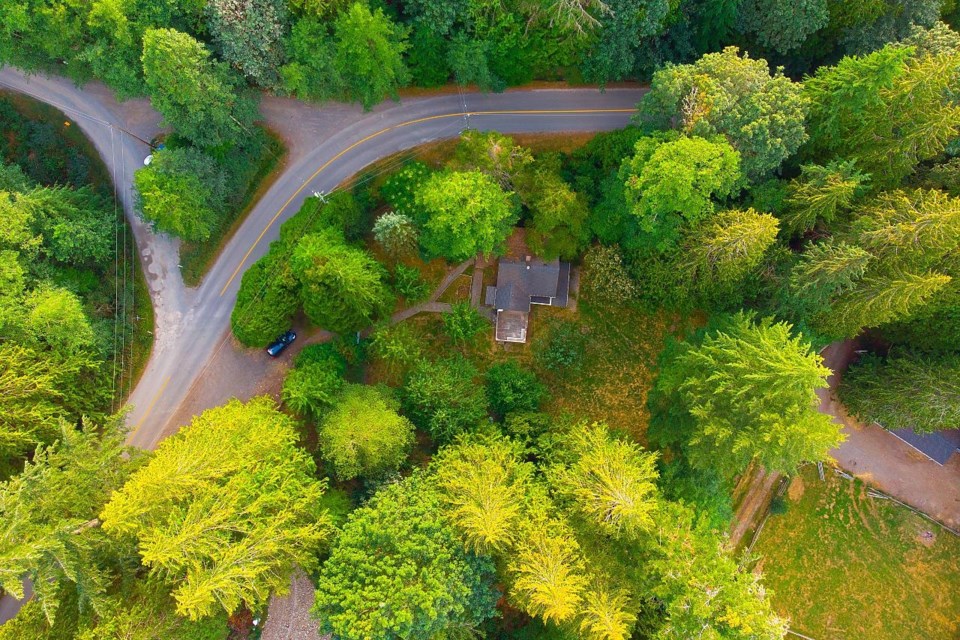 One of the remaining empty lots on a well-known street was also snapped up last month, with the plot at 1545 Whitesails Drive selling for $500,000. The 0.21 acre space was originally listed for $600,000, and spent 57 days on the market before final sale. The property is currently just trees and other nature, so it will be up to the new owner to fully develop the land.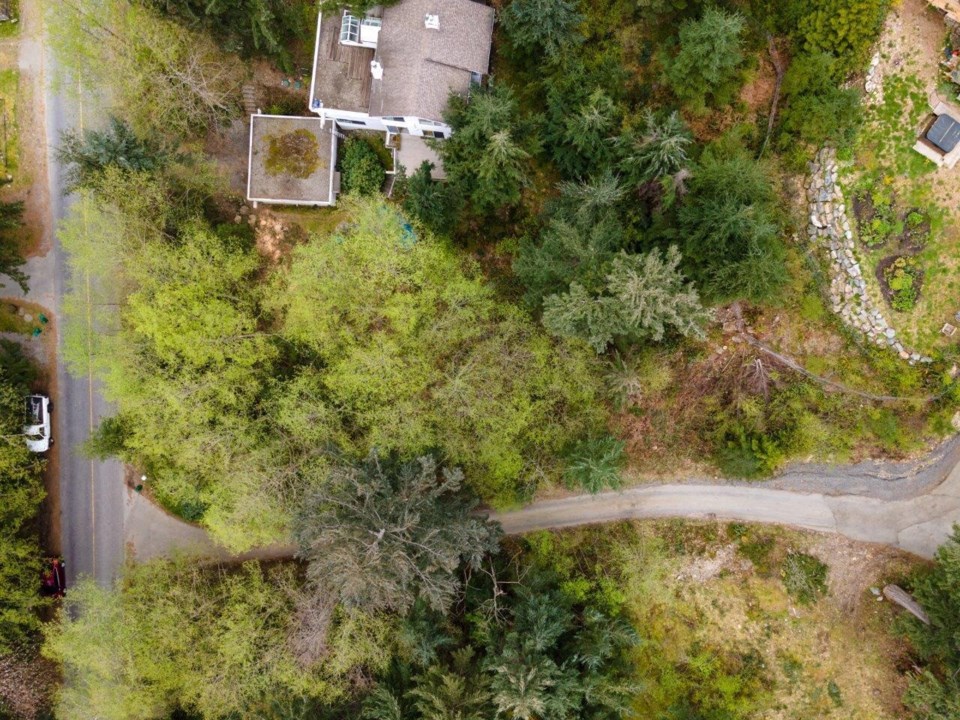 There was a unique sale on Gambier Island last month in the form of a tiny home constructed from an RV frame. The 350 square foot space is contrasted by the 1 acre plot of land it sits on, the entire package selling for the asking price of $399,000 after just six days listed.
The tiny home at Block 108 of West Bay Road is just a year-old, and offers many environmental features including being powered by solar energy. The complete sale package also included a pickup truck and a nearby buoy.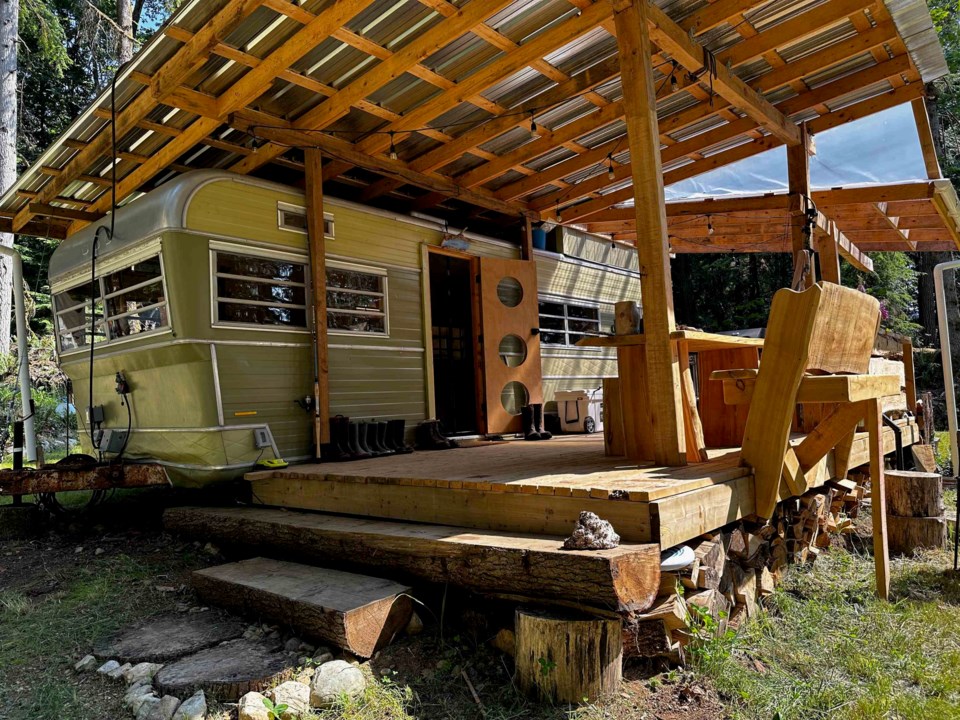 Note* Dates are based off day of reported sale