Two of Bowen's signature events are taking place this weekend, with Light Up Bowen and the CSA Christmas Craft Fair. Read on for more details on each, and check out our Holiday Guide to see what everybody on the island is doing to celebrate during December.
Saturday, December 3
Light Up Bowen - 6 pm
This year's Light Up starts on the Union Steamship Company Marina boardwalk at 6 pm with the story of Christmas and carolling.
After that, it's time for the arrival of Santa and his posse. Santa and friends will parade to the new band stand at the Cove Commons. Once there, mulled wine, warm cider and holiday cookies are available for everyone! The new mayor and some BIM councillors will be passing out the beverages. See you all there!
And of course a massive thank you to the many Helper Elves, some of whom have chosen to reveal their human identities: Alison Rogers, Barb Rutledge MacDonald, Carolyn Wray, Cindy Long, Eva Kepesova, Kim Steer, Laura & Walt Ruloff, Maryann Buis, Sindy Zelezen, Susanne & Scott Herrington. With their conductor Basia Lieske and her trusty helper Paul.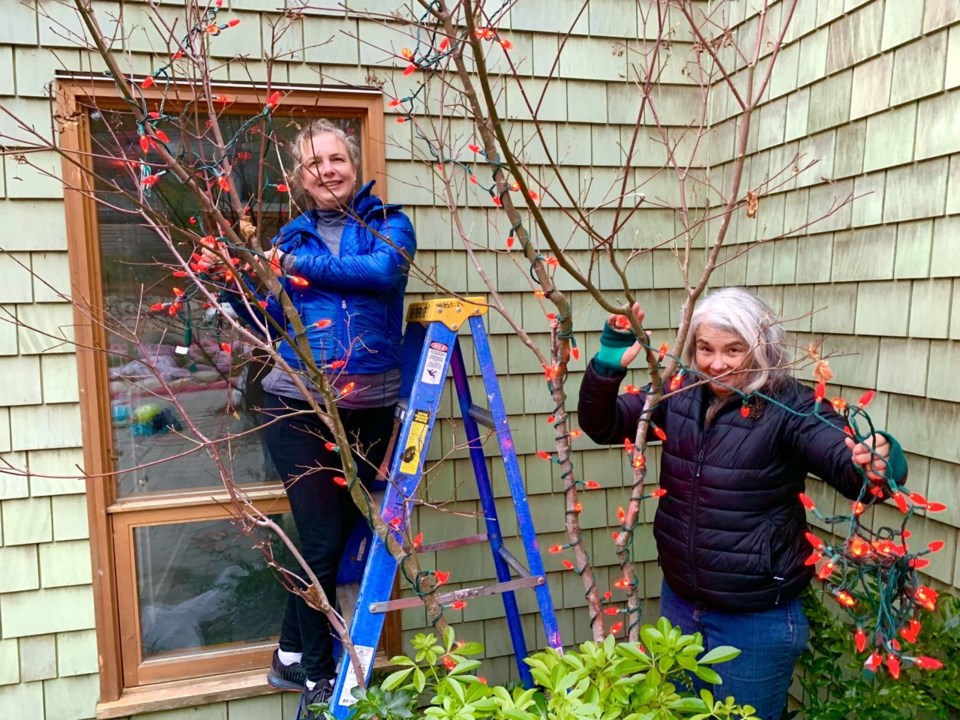 Sunday, December 4
Community School Association Christmas Craft Fair - 10 am to 3 pm
An island tradition since 1984. Runs from 10 am to 3 pm at Bowen Island Community School. Lunch and snacks will be available, and the Youth Craft Fair is back too! Find out more info from the CSA itself here.
Christmas Fun at Camp Bow-Isle - 1:30 to 4:30 pm
Come make holiday cards, decorations, and cookies from 1:30 to 4:30 pm. Taking place at 871 Green Road, past the Recyling Depot. Everyone is invited to this free event, please email vanessa@bowisle.ca to RSVP (include number of people in your group and approximate time of arrival). Bring your mug for hot cocoa!
To Wednesday, December 7
Fill the Fire Truck
Come to the Fire Hall and help fill up Engine 31 with a new unwrapped toy donation for kids newborn to 18 years old. Gift cards (min. $15) or cash donations also accepted.
Drop-offs open Monday to Friday from 8 am to 4:30 pm, with final dropoffs due Dec. 7 at 4 pm. All donations will go to local Bowen Island families.