Bowen's top three house sales last month took place in all different parts of the island, with a wide list of other varieties including size and age.
Topping the list is the three-bedroom, three-bath property at 503 Crag's End Road on the west side. Built in 1985, the 3,562 square foot home on 0.3 acres went for $1.575 million, slightly under the $1.625 million asking price.
It didn't take too long for the property to be scooped up, at just three weeks on the market. The four-storey house features ocean views and open spaces, including French doors opening to the backyard. It sits about a 300 metre walk from the beach.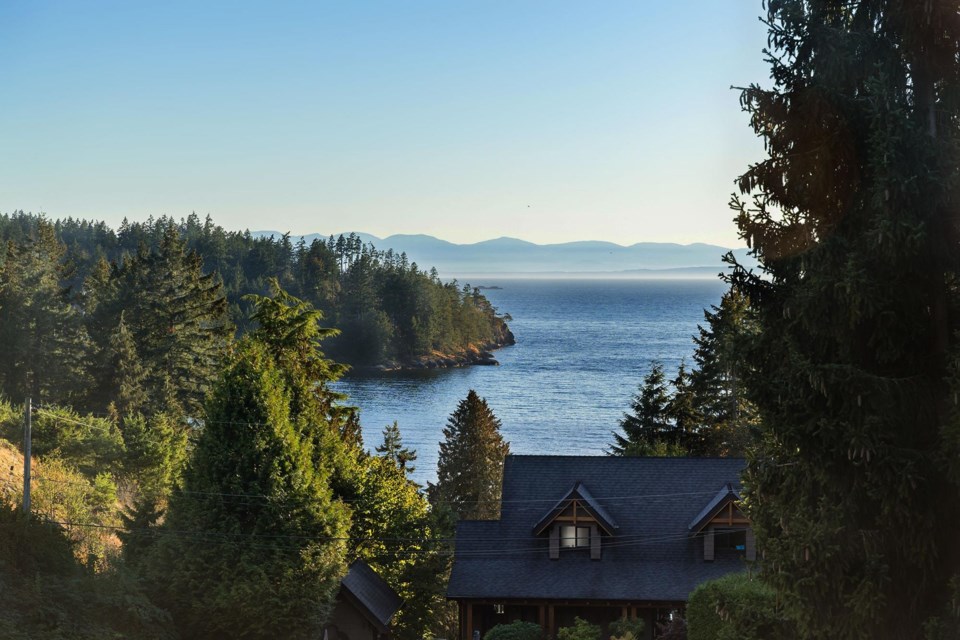 Next up is a trip to the Cove, where 404 Venture Road sold for $1.4 million. The two-storey home was built in 1945, and sits at 1,892 square feet on a 0.16 acre lot.
The cul-de-sac property came down a bit from the asking price of $1.425 million following 69 days on the market. The self-described character home has three bedrooms and two baths, along with a solarium and kitchen nook. Several amenities are located nearby, including Sandy Beach, Crippen Park, the ferry, and Snug Cove commercial district.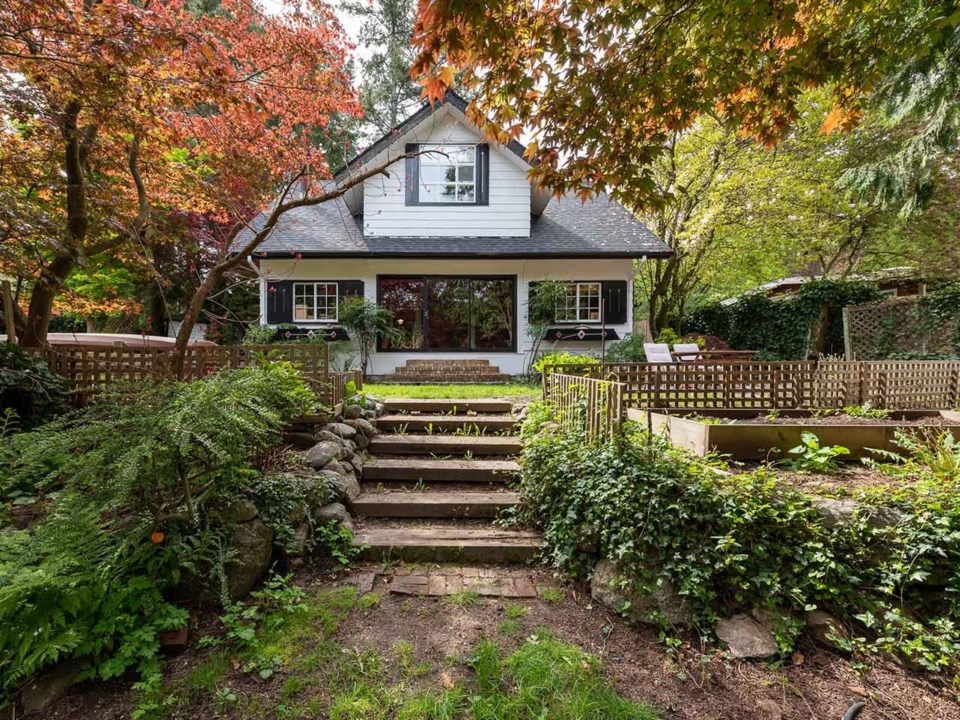 And finally for a fraction less, it's up to 1311 Oceanview Road where a four-bedroom, two-bath rancher sold for $1.388 million after a just a brief eight days of being up for sale.
The 2,015 square foot home is nearing the century mark at 94 years old. Sitting on 0.25 acres, the final sale came down $100,000 from the original $1.488 million ask. A large covered porch was one of the highlighted selling points, with sea and mountain views. There's also a lower level which can be used as a suite.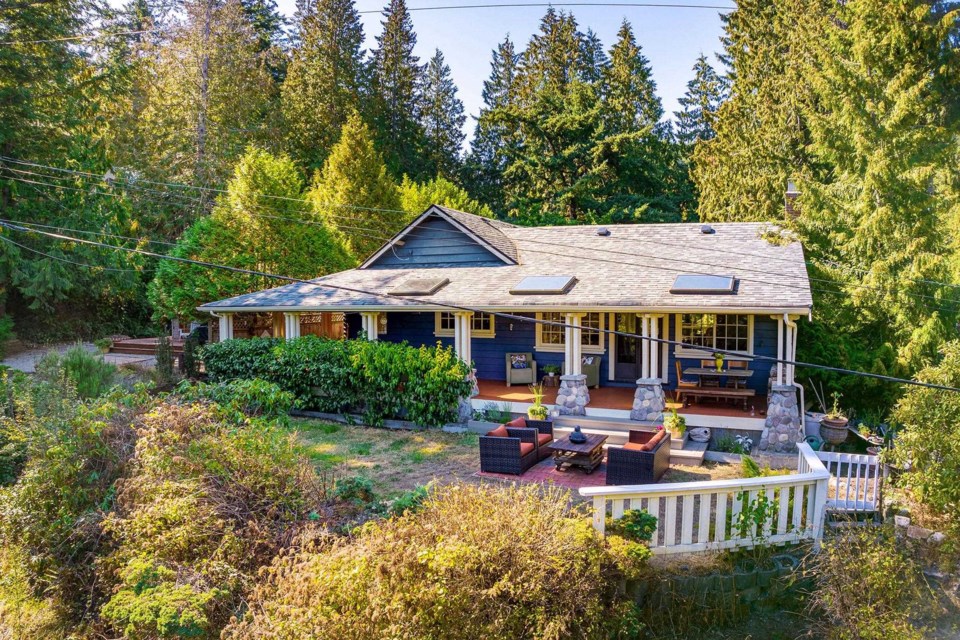 On the (relatively) lower scale, two of October's seven property sales went for under $1 million. Second lowest was at 368 Eagle's Nest Road where a three bed, three-bath home sold for asking price at $980,000.
The sale wrapped up quickly after the two-story home spent a mere three days on the market. The 1,910 square foot house is a relatively new build at just 21 years old, boasting a wood finish and room for outdoor creativity such as a rainwater catchment system.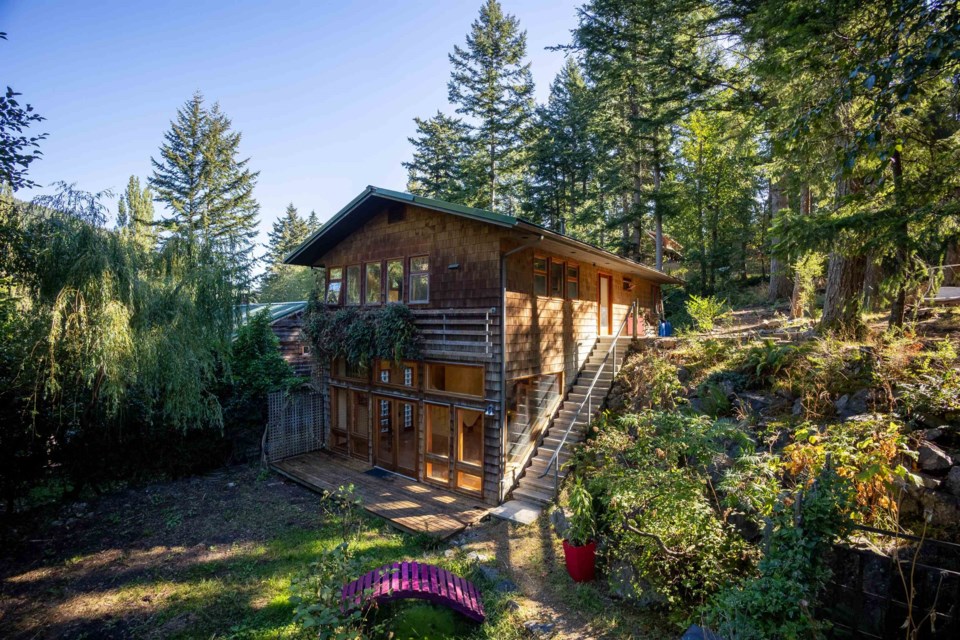 And finally, the least expensive property sold last month is a two-storey ½ duplex at 1112 Foxglove Lane. This 1,465 square foot space also flew off the market in three days, and also sold for its asking price of $949,000.
The brand new duplex is also the youngest on the list, and comes with three bedrooms and a pair of baths. A sundeck features a "peekaboo" view of the mountains. The home is part of the area strata plan.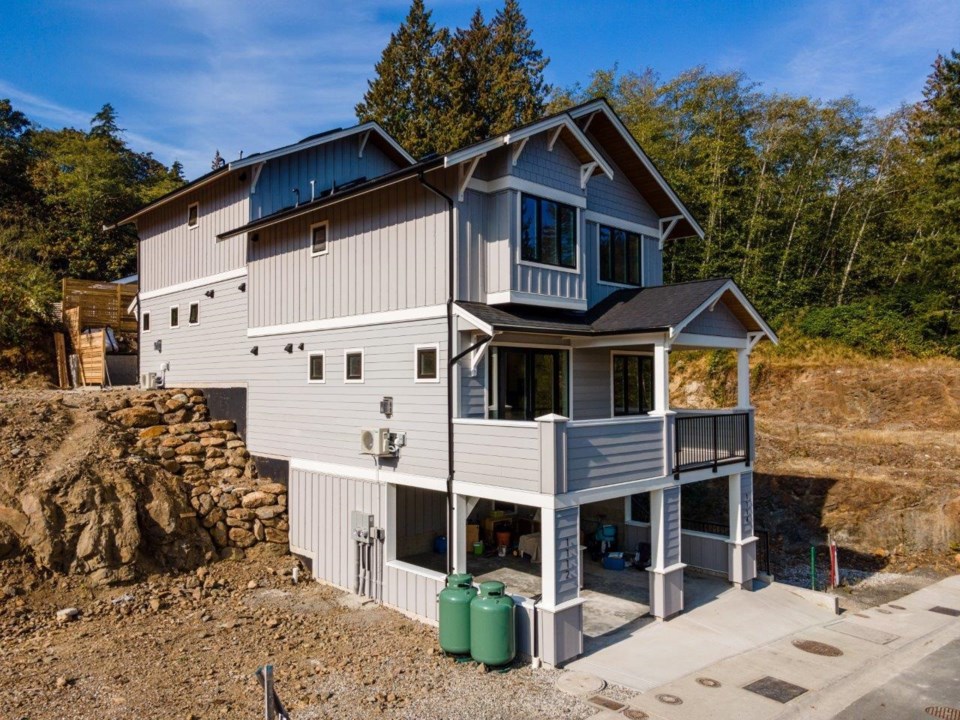 Note* Dates are based off the day of reported sale.