Deliberation on a proposed temporary use permit on Bowen's south side has been delayed until more information can be gathered on the project.
Bowen Island Properties (BIP), a local development company, applied for the temporary use permit (TUP) this summer for their property along Seymour Bay Drive. The stated purpose in the application was to "build a temporary facility to fabricate wooden housing components and panels for a three year period."
The shed-like facility where the housing parts would be built would be classified as light manufacturing, which makes rezoning of the residential area necessary. Earlier this month BIP also applied for temporary worker accommodation on the site.
Opposition to the applications began to mount at the Residents of South Bowen Community Association (RSBCA) annual general meeting on Sept. 10. Community members unanimously passed a resolution asking council to delay hearing the TUP application at Monday's council meeting, and last week brought an RSBCA delegation to a Sept. 20 special council meeting to further voice their opposition to the project.
The delegation went further than their originally stated desire to delay proceedings, instead saying the association was against the project altogether. "Our collective position is firm – it is consistent and united. We totally oppose, as should this municipality, any thought or idea to take residential zoned property and allow it to be used for industrial or mixed use purposes," said Wayne Seaman, speaking on behalf of the group.
"For the residents of Bowen Island, consider the resulting consequences. Industrial manufacturing, commercial trucking, traffic, safety concerns, noise pollution, transient work camps. These are real issues that jeopardize the public safety, serenity and security," continued Seaman. "The residents of South Bowen implore you, please do not issue this permit request."
During Monday's public comments section Wayne Seaman, once again representing the RSBCA, stated this remains the neighbourhood organization's position.
Five other people spoke against the TUP's at the Sept. 26 meeting, while manager of planning and development Daniel Martin noted that of the letters the municipality has received so far, 21 have been opposed compared to one in support.
While RSBCA had the floor last week, this time around BIP developers were present to speak to their plan.
"Obviously we got off on the wrong foot… We followed what the application suggested, but in hindsight I now very much realize that an issue like this should have had a public engagement component to it," said BIP manager Darron Jennings, noting he sent an information letter to RSBCA who he credited with distributing to its members.
"What we thought was a practical means forward to address some of these (housing) challenges, and a way to lessen the impact of construction on the neighbourhood, unfortunately has been perceived to be an unsuitable and dangerous detriment. This was not the intent at all," says Jennings, adding BIP is fully supportive of hosting a public information session.
Fellow BIP manager Wolfgang Duntz also spoke to council, focusing on what he says is a difficult reality for construction prospects on Bowen.
"The people which we used to have, have left us. And we cannot hire anybody new because there's no housing. So since we cannot even accommodate those we desperately need to create housing, we have to look for different ways of doing construction," said Duntz.
"Not having labour on Bowen Island, not having the housing to accommodate labour, we might as well say if we are not allowed to find alternatives, realize there will be no more construction on Bowen Island. If that is council's desire… if there is no more housing, than just get used to rising prices, and more and more very unpleasant deteriorations in our community," he continued.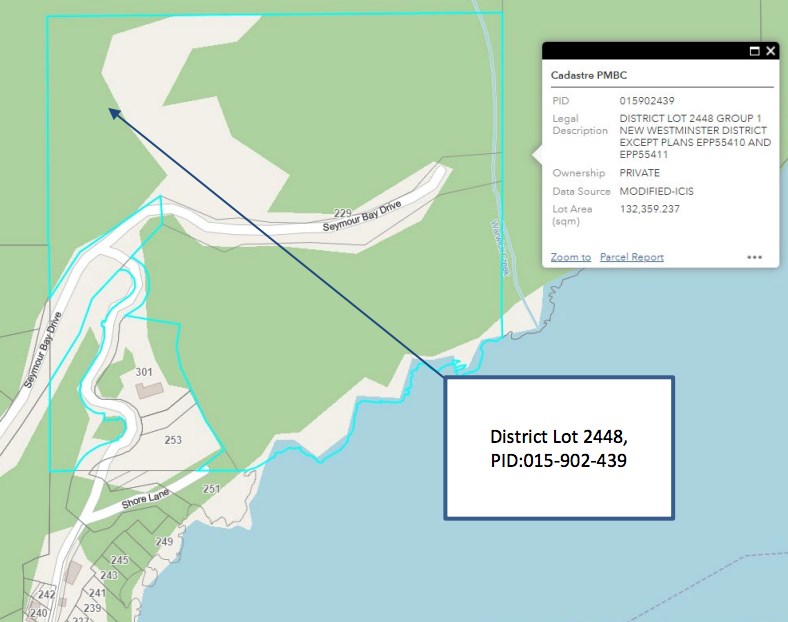 But councillors were also concerned they didn't have enough details on the facility or the worker housing accommodations to move forward just yet.
"I don't have enough information, none of us have enough information, the community doesn't have enough information. Clearly there are some misunderstandings – but fair enough when there isn't information," said Coun. David Hocking.
He also stressed that since Bowen's Official Community Plan says TUP's should only be issued "provided the use will not create an unacceptable negative impact upon… the character of the neighbourhood," the current one-sidedness of resident feedback received won't lead to success.
"The neighbourhood needs to be brought along. Without that it wouldn't work," says Hocking.
"I appreciate that we certainly need some help in figuring out how to build our houses less expensively. I support the initiative from that perspective, but clearly we need to figure out the difficulties of making this fit within a community, and whether it can or not," he says.
Coun. Rob Wynen agreed, saying that "If we're going to go ahead with something like that we need broad based community support, and we obviously don't have that with the letters we've been getting… I think there needs to be way better communication done, and I think the developer recognizes that as well."
"If there is no community support and this is just thrown in there, we could just be creating a really big problem, and I think that would be a big mistake," said Wynen.
Their sentiments were echoed by Coun. Alison Morse, who wanted clarification on several items including how many vehicles and people will be coming in and out of the site, what the work hours would be each day, and what exactly the facility will look like and be built out of.
Coun. Sue Ellen Fast suggested a site visit for council in addition to the public information session, which was agreed to. Council voted 6-1, with Fast in opposition (preferring to reject the plan outright), to send the entire application to their Oct. 24 meeting for further discussion, which will allow BIP to perform the required community outreach.
"I think it's fair to give them another run at it. One of the biggest objections was there was no public consultation with this, and I think it'd be fair to give them time to organize some public consultation and refine their application," said Mayor Gary Ander.