After decades of project proposals, the Bowen Island Community Centre is one large step closer to fruition.
Bowen Islanders voted 64 per cent in favour to borrow $4.04 million dollars to build a community centre in a referendum Sept. 12 according to the preliminary results.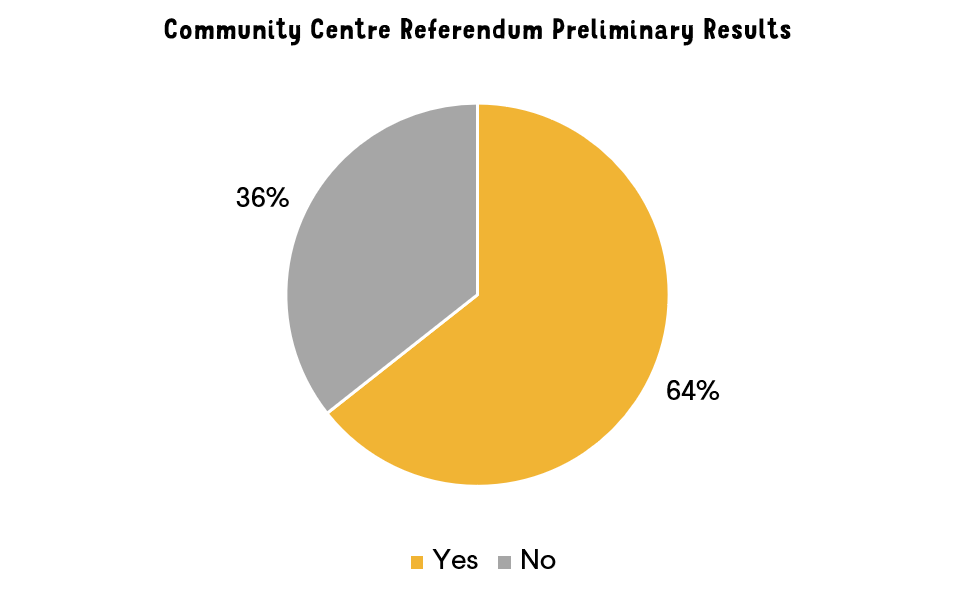 Islanders cast 1,500 ballots, with 965 in favour and 534 against, said the BIM website. 
Voter turnout was 46 per cent of eligible electors. The last BIM referendum––the fire hall referendum of 2017––had a voter turnout of 32 per cent. 
There were 216 ballots cast by mail, 258 cast on the advanced voting day and 1026 on general voting day. 
The chief elections officer will declare the official results Sept. 14.