A local volleyball advocate is looking to serve up a new sporting option for Bowen recreationists.
Terri Dewar spoke to the Parks, Trails and Greenways Advisory Committee (PTGAC) on Jan. 17 about her vision for a beach volleyball court at Sandy Beach. She says the project is in line with several of the municipality's stated goals, including the Bowen Island Parks Plan and Community Recreation Plan.
But it may be awhile before the first spike is scored on the island – there's plenty still to be worked out before the netting could be raised.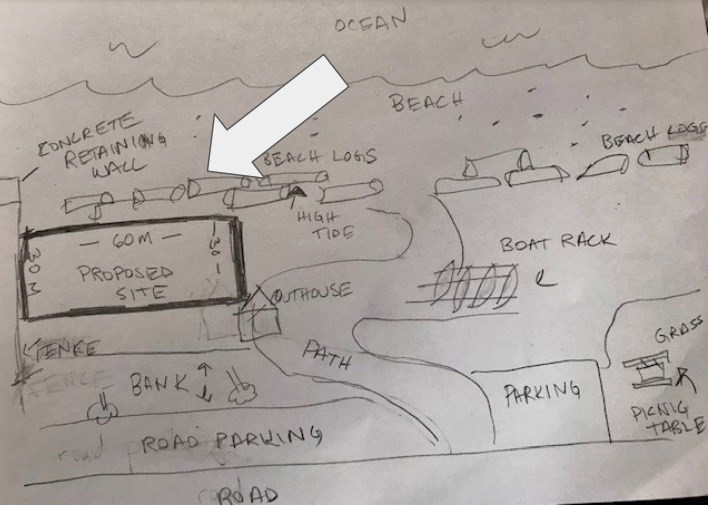 Dewar identified Sandy Beach on Mannion Bay as the ideal location for the court, specifically an approximate 1800 square metre space on the west side of the beach which currently isn't being put to any use. Dewar says following a visit to the beach, all she found in that area was logs, branches, and a mix of invasive and non-invasive plants. There's also a large pile of fill which would need to be removed.
The specifications of a 60 metre by 30 metre court mean construction wouldn't affect the nearby bank to the south leading up to Cardena Road. The west side of the court would border an existing retaining wall for the neighbouring property, with beach to the north and east.
Dewar says the proposed location of the court is above the high tide line, though the PTGAC advised this should be investigated further following the recent king tides in the area. She also pointed out the beach already has several existing facilities including parking and washrooms, and is easy to get to via bus and ferry.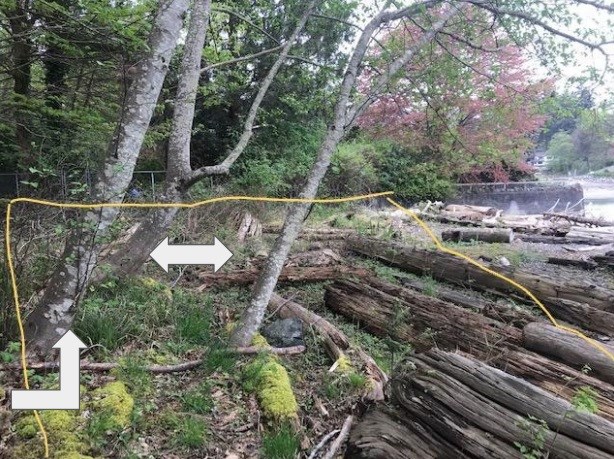 Like many projects one of the major hurdles to clear is the financial one. Dewar's initial estimate for building the court – including removal of existing vegetation/fill, delivery of sand, and the netting itself – would cost around $20,000. Maintenance costs would be on top of that.
Dewar and the PTGAC discussed a number of possible fundraising sources. The committee advised it may take some time to put together all the necessary information to ensure a grant or donation pitch is successful, but they voiced their support for the idea and plan to work with Dewar moving forward, starting with a site visit to the beach.
"I think there should be great support in the community to try and see this happen," said committee member Phil Osborne.
Alternative sites were also discussed, such as the Bowfest Field, but Dewar said Metro Parks explained they weren't interested in the project when she contacted them. The committee said they'd follow up with Metro Parks to find out more.
Coun. Sue Ellen Fast also noted Metro Vancouver is working on redevelopment plans for the Davies Orchard, and that perhaps this could include a beach volleyball court.