A sobering report highlighting the decaying state of Bowen's public works service yard was delivered earlier this week.
The municipal site, off Carter Road behind the Mount Gardner Road gas station, is riddled with safety hazards that can be damaging to both humans and the environment. It's typically home to at least 10 full time public works department staff, but in its current condition is barely fit for occupancy or suitability to perform maintenance work.
Director of engineering Patrick Graham detailed the issues to council during their Jan. 23 meeting, beginning with the on-site building staff work out of. Chief among these is a rampant rat infestation, which has now seen the rodents take over much of the building. Each day rat feces and urine needs to be cleaned off various work spaces and surfaces, and the rats also routinely chew through workers clothes and gear.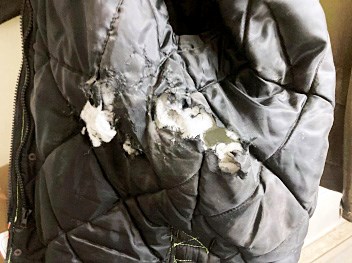 The 65-year-old building has just one small room which serves as the lunchroom, breakroom, and office, along with lockers.
There's no kitchen facilities, the only running water comes from the bathroom sink, and there's no laundry or drying space which leaves staff working in wet clothes. Because of the tight space and lack of amenities, some of the work force has been using the room above the library as their daily base.
"When I see these pictures and I read this report it's like my God… The picture of the people sitting around the lunch room with their little plastic containers eating their lunch on top of each other with soggy clothing around that's been eaten by rats, and there's rat urine and feces on everything every day – this is really appalling and embarrassing," said Coun. Judith Gedye in response to one of the photo slides.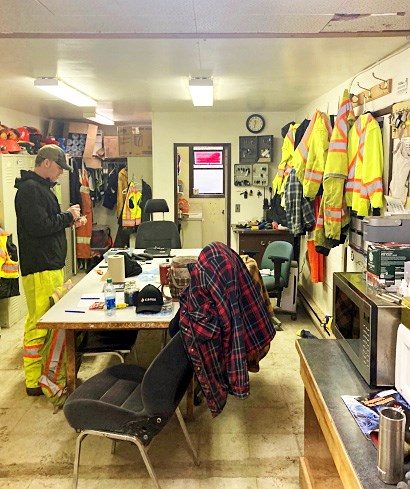 Things don't get much better outside, starting with the building itself which has significant structural damage. Staff could not take moss samples from the roof due to its instability. The structure also has unsafe levels of mold and lead paint both inside and outside.
The necessary amenities to perform the function of the service yard are largely lacking as well. The garage is too small, sometimes only fitting half of the trucks and vehicles the crew works on. This exposes vehicles to the elements which reduces their lifespan, and also prevents on-site repairs on occasion, meaning they have to be taken off-island.
There's also no asphalt or gravel storage – these materials instead are stored at a site on Salal Road which adds extra travel time to the work day. There's also many contamination issues around the service yard which threaten the surrounding environment. Tests showed the soil and groundwater in the area exceed acceptable limits, likely due to inadequate salt storage said Graham. There are also high arsenic levels in the yard. As a result the province has frozen any future building or development permits for the site, which will require an environmental assessment to lift.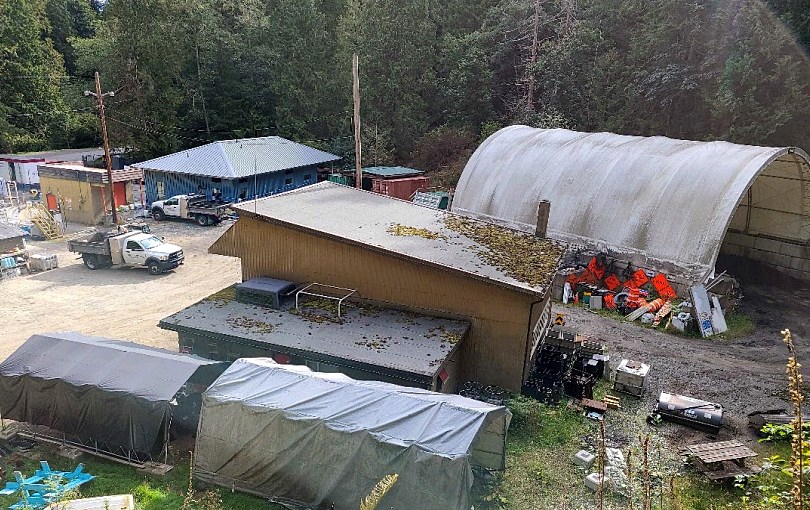 Some design and environmental work started in 2021, but was put on pause last year when funds needed to be diverted to urgent infrastructure issues such as the Trunk Road storm sewer replacement.
One of the fears Graham pointed out was the threat these hazards could pose to nearby Terminal Creek – and vice versa. Flooding from Terminal Creek that washes into the service yard can cause damage and allow contaminants to leach into the surrounding area, and runoff from the yard can find its way into the creek. Graham says there's a need to "protect the site from Terminal Creek, and protect Terminal Creek from the site."
Other issues include slope stability to the south of the yard, which has given way on occasion, and the overall security of the space, which has suffered theft and trash dumping due to its lack of a perimeter fence.
Service yard revamp estimated around $4 million; could be complete in 2024
Given the situation, Graham proposed a plan to fix the service yard with a new work building and garage, along with better storage systems. The building would include a dedicated kitchen and lunch room which could also serve as a meeting area, locker room, laundry, and office. A two-bay garage would be able to fully fit all the trucks staff operate and work on, and asphalt and gravel storage would reduce trips to the other side of the island. There'd also be drainage improvements along with fencing and a gate.

The cost won't be cheap – construction of these facilities was estimated at just a shade under $4 million. But council was in agreement with Graham this is work which needs to be done. While the big financial chunk would come in 2024 – and may well be changed if savings can be found – for now the members unanimously approved budgeting $190,000 in 2023 to resume environmental assessments and design planning necessary to allow work on the site to move forward. If all goes to plan, construction of the new building and garage could be complete by fall 2024.
Mayor Andrew Leonard didn't mince words after the presentation. "I'm highly concerned that we have a building where a significant number of our staff are working out of that is infested with rodents and mold, has lead paint, doesn't have washing facilities, and by all senses appears to be a health hazard," he said.
"I think the onus is on us to deal with it, and I do need to express a bit of dismay that a 65-year-old building that we have staff working out of didn't appear to be higher on our priority list," added the mayor.