It was his love of heritage houses and an opportunity to save a piece of history that led Juan Ramos to rescue a quaint, Craftsman-style house and have it barged to Bowen Island.
The 114-year-old house, known as the Schiplo Residence, was located in North Vancouver before making the journey. Nickel Bros, a company that has moved houses throughout the Pacific Northwest for more than 60 years, lifted and transported the house to its new location on Tunstall Boulevard on the morning of Jan. 20.
"I hate waste and it is a big thrill for me when I'm able to reuse something that was going to be discarded," said Ramos, who has also saved two historical buildings in Hawaii from being torn down.
The house is on the City of North Vancouver Heritage Register, which lists buildings with significant heritage value. It is described as a smaller house, tall and narrow, with a front veranda featuring lathe-turned columns and decorative brackets.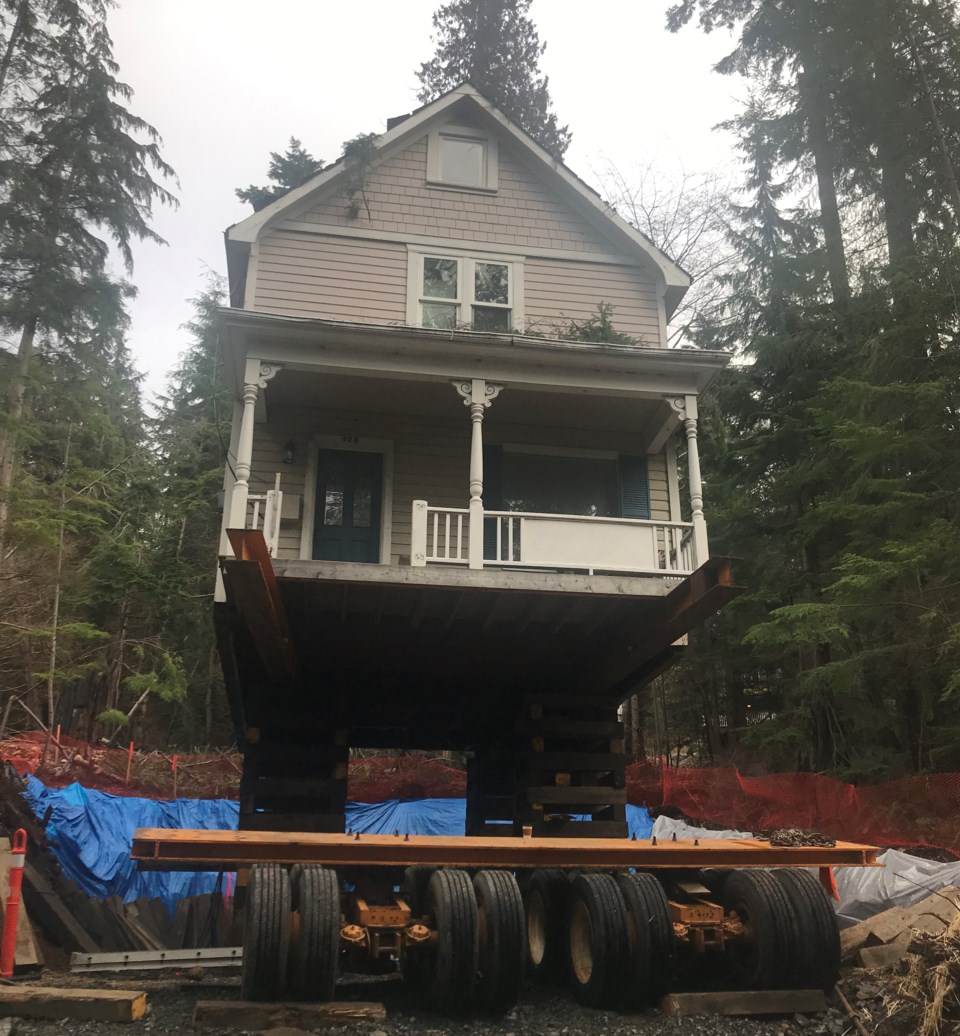 The house was constructed by carpenter William Elder in 1908, a time of growth and prosperity that gave North Vancouver the nickname the "Ambitious City." Back then, a young married couple, with the husband working at the nearby Shipyards, could easily afford to purchase a new house to raise their family.
Retired stonemason Herman Louis Schiplo and his wife, Isobel, bought the house. Later, their son, an employee at BC Electric Railway Company, and his wife lived there.
Two months ago, Ramos acquired the development permits to put the heritage house on his lot. It was a long process because the property has many environmental challenges, including three streams and a dense forest. But Ramos and his residential designer, Amy Adams, persisted as they worked closely with environmental specialist, Micaele Florendo.
He is now looking forward to restoring the interior and plans to build a glassed-in porch at the rear of the house.
"I saw the lot on Tunstall Boulevard as the only land I could afford and thought it would be a challenge and a thrill to find a solution. I bought the land with the idea that I wanted it to be a site of a recycled heritage house," Ramos said, adding he plans for most of the property to remain untouched – the forest at his doorstep.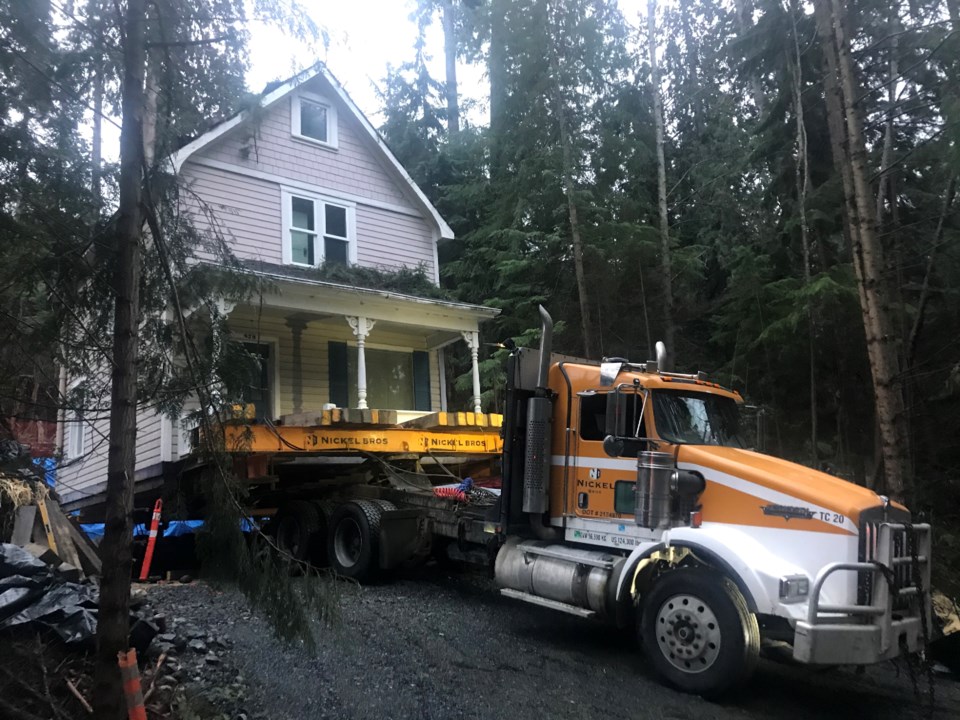 Relocating a building, rather than building a new one from scratch, has perks such as being less expensive and saving waste from the landfill. The design features, such as intricate stained-glass windows and solid wood floors, make heritage homes truly unique.
The Schiplo house, now in place at 1455 Tunstall Boulevard, sits on blocks waiting to be lowered onto a new cement foundation.
Within a year or two, when the house has settled into its surroundings, perhaps with an added garden and fruit trees, the plan is for it to look like it has always been a part of the neighbourhood.