The Bowen Island Trail Society is – quite literally – planning for a trailblazing year ahead.
The volunteer organization operating on Mount Gardner enjoyed a strong recovery last year after the pandemic put a halt to many activities. Main events included a sizeable turnout of 100 participants for the annual 30x30 challenge in April, and a significant push on the mission to place signs along mountain trails.
BITS member Kim Ridgewell says this year – in addition to those activities – the group will be bringing back one of the most requested outings: trail building and restoration days. These involve trail cleanup, signage posting, and putting 'blazes' up – the orange diamonds you see on the trails which help guide hikers on their path.
These day activities were largely put on pause recently, but due to membership demand the decision was made to start the restoration days up again.
"We're really dedicated to community trail stewardship, and trying to get as many folks out on the trails as possible, so we're performing low-impact building and maintaining, and trying to improve navigation and signage," says Ridgewell.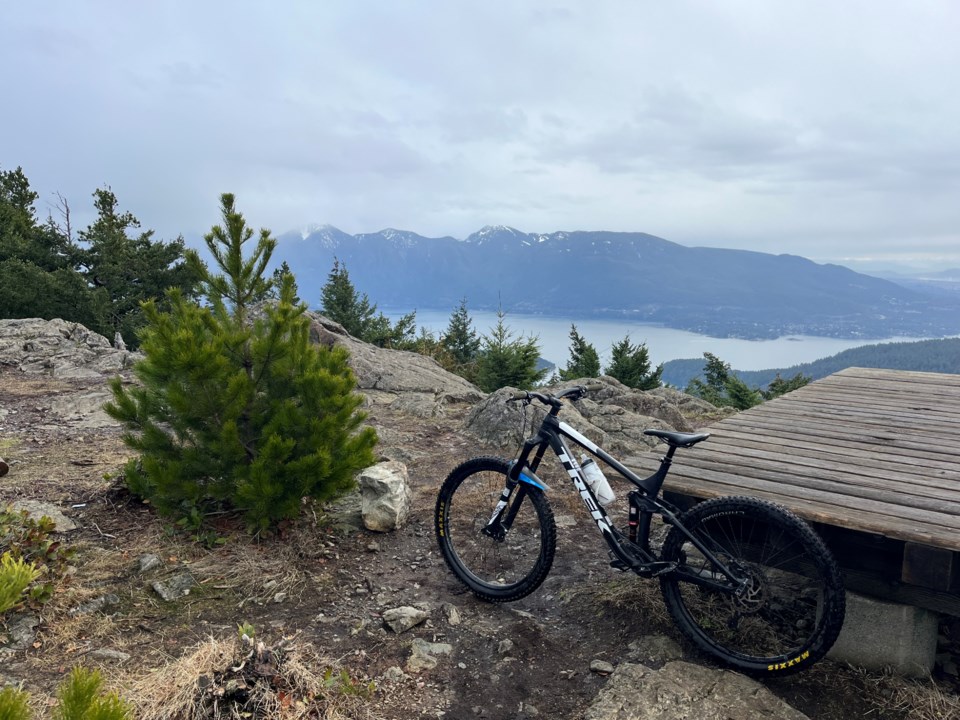 There's also plans for a trail ambassador program this year, where members will pick a trail and help out with basic work along it, as well as letting the group know of more major issues which need addressing. The ambassador will also get to help guide people who have further questions about the specific route.
A whole new trail is on the horizon, which BITS recently finished blazing and clearing. The Denis Lynn Trail – named in honour of the former Rotary president and longtime steward of the Mount Gardner trails – will be dedicated later this year. Ridgewell says it's only fitting the man who served as an inspiration for BITS is recognized. Work is underway on a plaque honouring Lynn which will be posted at the end of the trail.
Regular favourite events will be returning too of course, including the 30x30 in two months, trail cleanup days with Pickles and Peanut ('unofficial mascots' of BITS'), the annual Scavenger Trail Race, and partnership in the Handloggers Half Marathon. Ridgewell adds there will be a special fundraiser event this summer, and to stay tuned for details.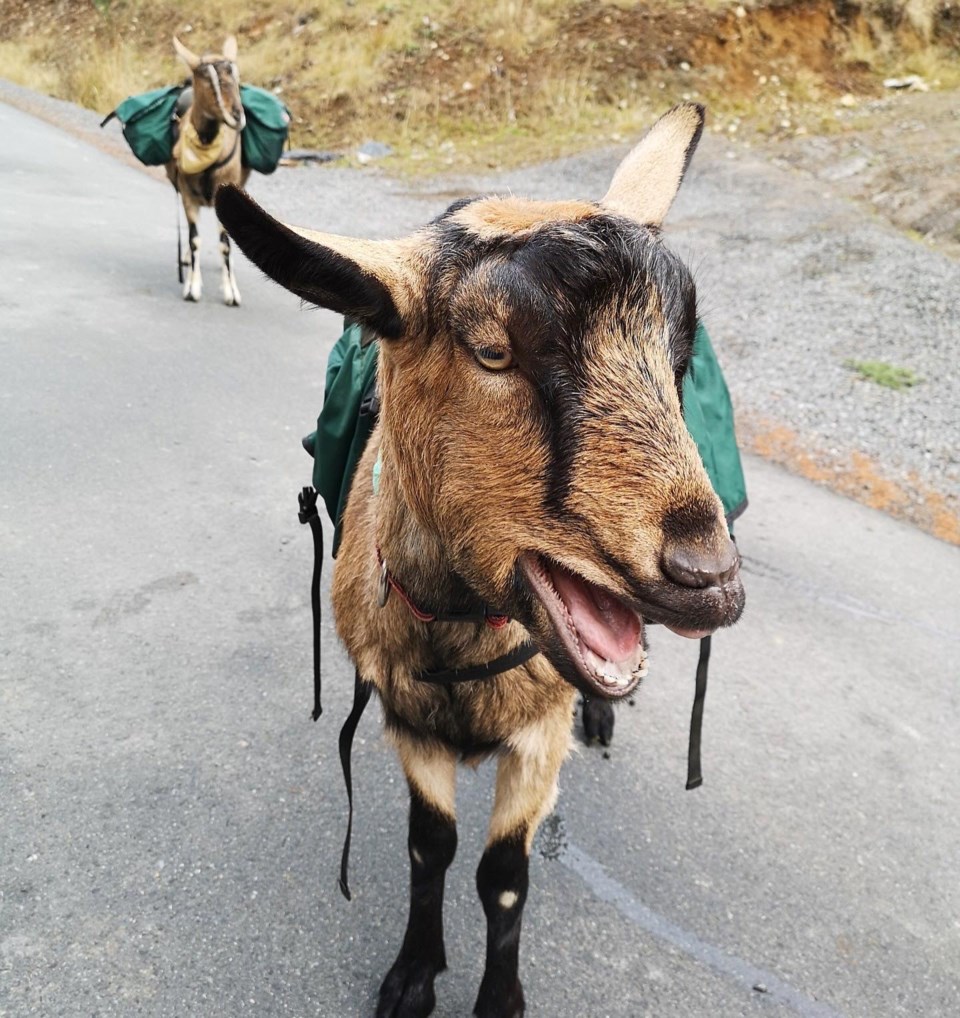 Because Mount Gardner is fully accessible from the ferry via the island's trail network, its many trails receive plenty of visitors each year. Ridgewell says even this month it has been heavily trafficked. She has a few tips for those tackling the trails, especially those seeking the summit.
"The importance of staying on trail and on track," is one of the most important tips. "It helps to mitigate environmental impact, and it helps to keep folks safe when they're on the trail," says Ridgewell.
"The idea of leave no trace is more than just don't leave your garbage on the trail. That's the obvious one, but it's also about not impacting the rest of the ecology that's happening on the mountains," she adds.
Along with a positive attitude, there's some practical items needed to enjoy the mountain. "You'd think water is obvious, but you'd be surprised how many folks underestimate the height," says Ridgewell. She advises a few litres, especially if you are heading to the top.
"If it's not a beautiful, bright, hot and sunny day, making sure you have the correct footwear on… if it's rainy you'll be walking through creeks and water and snow at this time of year for sure. So appropriate footwear… I always bring layers. You might start out at the bottom when it's a hot day, but when you get up to the top there might be some wind… you're heading into the back country and you need to be prepared," says Ridgewell.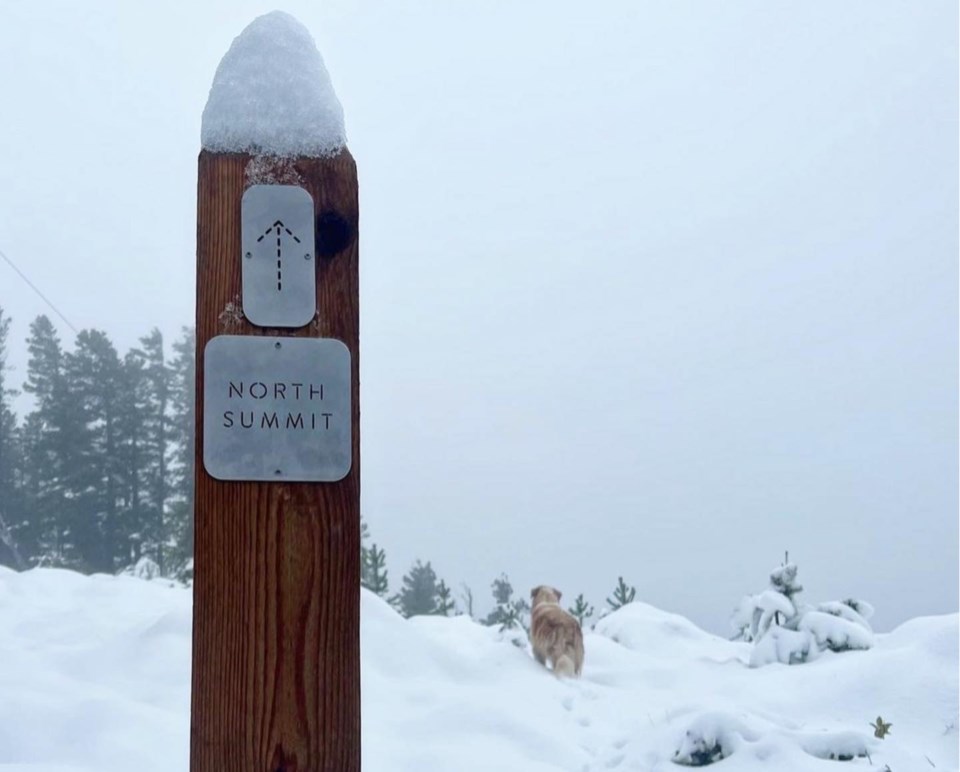 Hats are also highly recommended, "to keep your noggin safe," she adds, noting good headwear protects from both the elements and ticks and bugs.
"And the most important thing is to make sure someone knows where you're going. Letting people know what trail you're hiking up, doing the research beforehand," says Ridgewell. An interactive map of the trails can be found and downloaded on the BITS website, and Tourism Bowen has hard copies at their Snug Cove headquarters.
Most importantly this sort of planning keeps hikers safe, but the trails and others too. People who get lost can end up damaging areas outside of the trails by mistake, and if rescue teams are needed they can be put at risk as well. This is also why BITS has been pushing hard on the sign installation front recently.
Ridgewell says several local organizations and people make the group's work possible, including the Bowen Rotary and Bowen Island Community Foundation. They're hoping that with their continued support, and some more members, BITS will be able to fully conquer the trails of Mount Gardner, and perhaps even begin to explore new trails on the island, such as Fairy Fen and Radar Hill.