Along with coffee and kayaking, morning yoga has become a weekend staple at the Pier.
Yoga on the Pier classes have experienced a renewal thanks to Nectar Yoga co-founder Andrea Clark and fellow Nectar instructor Sarah Kraatz. Every Saturday and Sunday morning during the summer, Clark or Kraatz set up at the ferry dock and guide participants through an hour of welcoming and inclusive yoga.
The pair stepped in last year to continue the tradition started by the Well, after the Artisan Square yoga studio was forced to close its doors during the pandemic.
Kraatz, who also worked at Well prior to its closure, says they've kept classes "essentially the same, we haven't really made any changes to how it's been run. It's something that the community really loves."
"I was teaching a lot of them, so every time I would see students passing on the street they're like 'When's Yoga on the Pier happening? We're ready for it!' Everyone comes out and they love it," says Kraatz.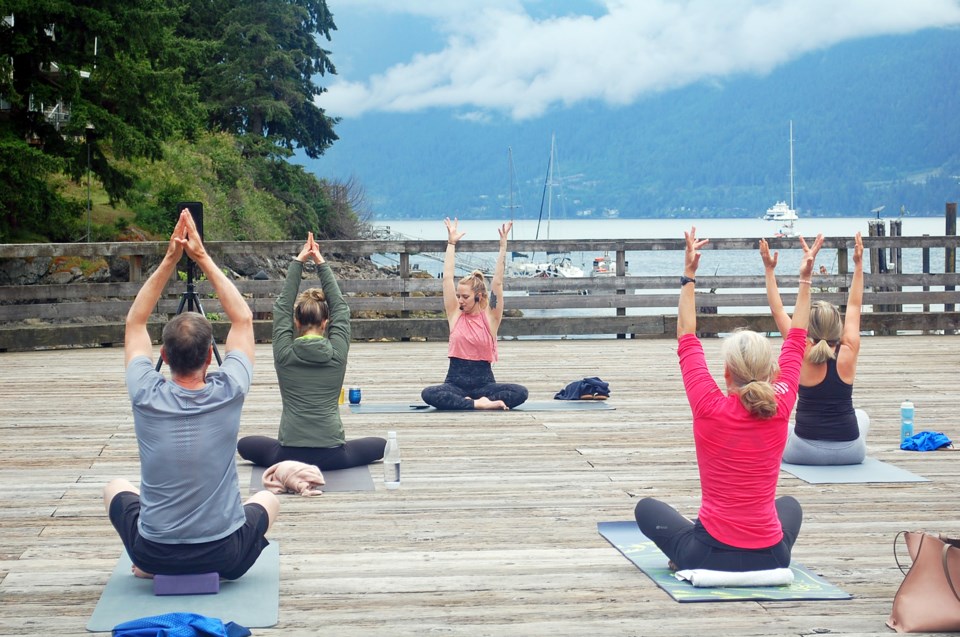 Classes begin at 10:15 (9 during the heat of summer) and run for an hour. This means at some point during the session a ferry pulls into the dock. While instructions on how to disembark the Queen of Capilano typically aren't part of the meditative process, Clark says outside forces make it a unique experience.
"It's just a really nice opportunity to have this sort of periphery music – of the people on the pier getting coffee, and the ferry coming in – there's a lively type of weekend energy," says Clark.
"I think that's why Sarah and I like it, because obviously here (at Nectar) we have a very contained and curated space… for our guests where we set the tone. But it's kind of fun to actually be in an environment where it's ever-changing," adds Clark. "It's also really great practice for people to stay more inward with their perspective, and not let this distraction and that distraction pull the mind."
"That is really part of the meditation and the living yoga practice – we can always blame something outside for our distractions. But the whole point is to keep coming back. So it's actually really nice if we can cultivate an outside practice, in the summertime especially," says Clark.
The classes are especially important given the impact COVID has had on the world for the past two years. Clark says small businesses in the wellness industry were heavily impacted by lockdowns and restrictions, forcing many studios – such as Well or One Yoga in Vancouver – to cease operations.
"One of the reasons why we wanted to start Yoga on the Pier this year in a bigger way – we did it last year too but people were still hesitant – it just feels really nice to have a community offering," she says.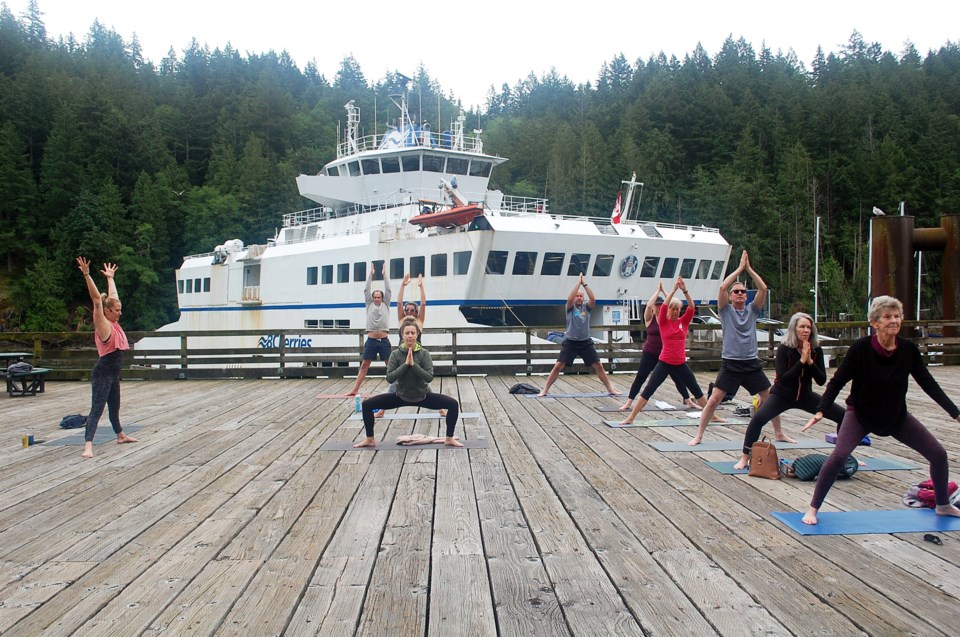 The mental and physical stresses that are a reality of our new world are something people are still coming to terms with. But Clark says she notices people's search for fulfillment goes beyond pandemic problems.
"For myself, and I know this includes a lot of people in the general public, we tend to blame things that happen outside that are happening inside. COVID was one of those things that was like, well I'm not happy because of COVID. And now that that's eased, people are like 'well I'm still not fully content'," says Clark.
"So now people are really diving into those practices of self-exploration to be like, well there are different layers. Yes, part of it was this global situation that we we're all in, and also part of it was maybe we were all very busy and we didn't have a chance to slow down and look within. Now that we're kind of coming out of this – hopefully – it gives people the opportunity to want to do more holistic things in their life and make a lot of changes too."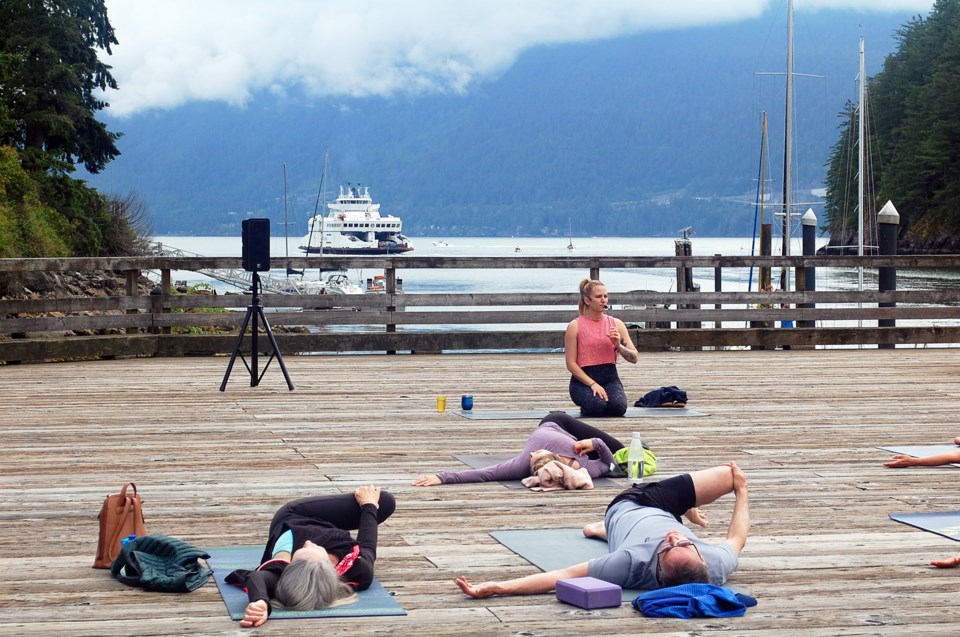 The classes are catered to both Boweners and weekend visitors to the island. Exercises consist mainly of slow-flow movements in order to make Yoga on the Pier the most accessible to all levels. Everyone is welcome to drop-in for a session now and then, or grab a 10 class pass.
The plan is to run classes as long as possible. Last year's warm summer meant the weekend meetups went all the way into October – participants were even showing up in Halloween costumes by the end of the month.
"It's the idea that we all desire to be content and happy. But happy tends to be an emotion that is a little bit fleeting," says Clark.
"For me, contentment is one of the things I'm trying to cultivate more of in my life. And when I think of that, it's the deep peace, which is the undercurrent of who we are. But there's lots of layers there," explains Clark.
Nectar has also begun offering retreats again at their Bowen space, and are hoping to begin Yoga on the Lawn soon as well.