Home sales are trending back up on the island as February's trio of transfers was more than the previous two months combined.
All three sales closed north of $1 million, making it the first time since November that Bowen properties went for seven figures. That month also had three overall sales.
The three houses are all relatively close geographically on the east side of the island, starting with the property at 1218 Miller Road. The four-bedroom, four-bathroom home topped the monthly list - and currently the yearly list too - by selling for $1.36 million.
The 35-year-old home spent just over three months on the market since its November 2022 listing, and ended up netting within $100,000 of the original $1.45 million asking price. The house clocks in at 3,179 square feet, and sits on a 0.53 acre lot.
A "warm log cabin feel" was one of the home's selling points, along with options for converting part of the home into a separate unit if desired. Nearly 1,600 square feet of deck space was also likely an enticer for those who like to spend time outside.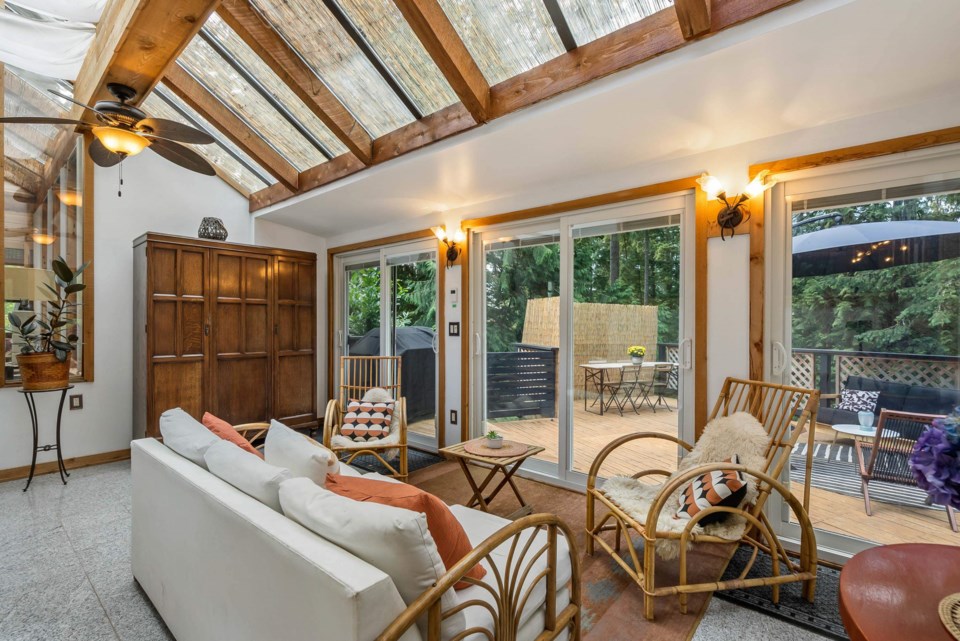 A short drive north brings us to February's second-highest home sale at 356 Creek Road. There was no fussing with this one – the three-bed, two-bath house sold for its asking price of $1.095 million after exactly one day on the market.
The 1,394 square foot home is a mere five years old, and sits on a skinny 0.5 acres of property. It, quite literally, contains a rather unique element – it's the only Honomobo container home on Bowen. The house was constructed out of steel from shipping containers; its sustainability intended to "'steal' your heart".
A large covered deck in the backyard and full workshop are some of the amenities to enjoy at this property, along with floor-to-ceiling windows for a good view of everything out front. The house is also close to Scarborough Beach.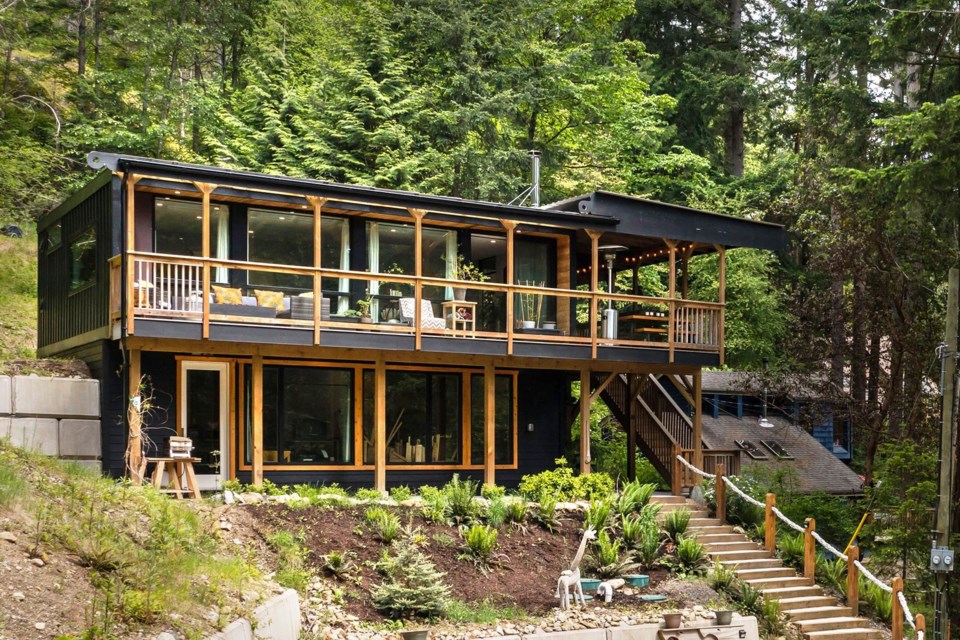 Just about a kilometre north sits 226 Highland Trail, which joined the million-dollar club with a sale of $1.080 million. This 1,685 square foot home, sitting on 0.53 acres, was also a quick seller, spending just a week in the listings after coming down from its original $1.195 million ask.
The 1997-built home features both ocean and mountain views from several areas inside and outside the home, boosted by also having ceiling high and cathedral windows throughout the rooms. There's also an existing 522 square foot guest house located above the car port.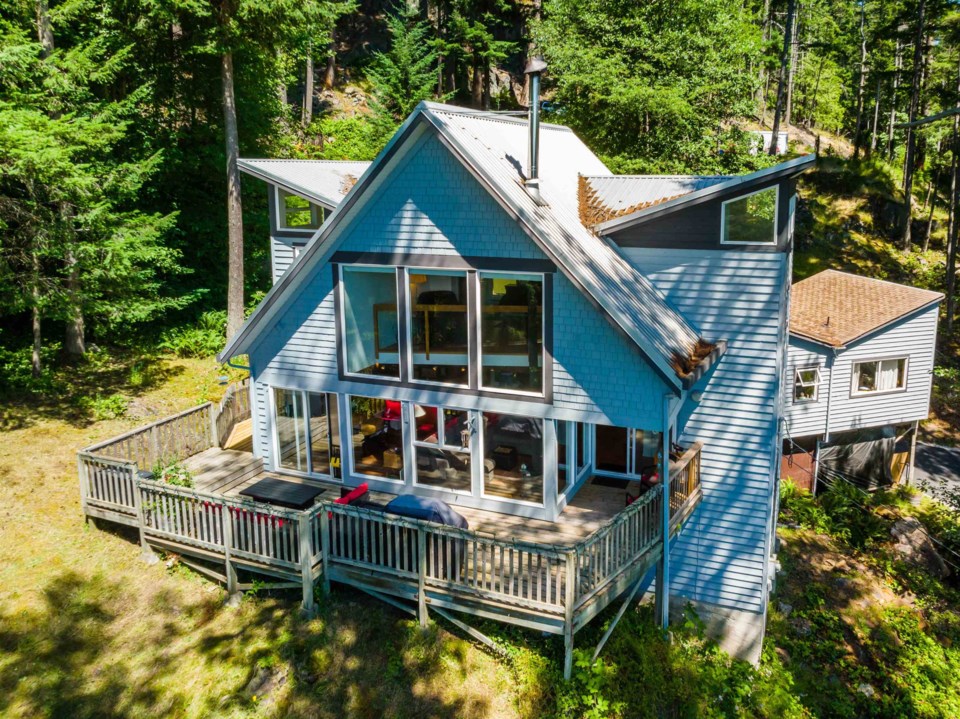 And finally, one buyer last month decided the hustle and bustle of somewhere like Bowen may be too much, opting instead to purchase a vacant lot on Keats Island. Lot 8 – the 0.21 acre space on Esplanade Road – sold for a final price of $155,000.
The lot had been up for sale since last summer, with the agreed price coming in just $15,000 less than the initial ask after 183 days on the market. It will likely be a hot commodity as Bowen's island neighbour continues to develop and untouched lots on Keats become rarer. A cabin is one possibility for the space, with drinking water and power hook-ups available.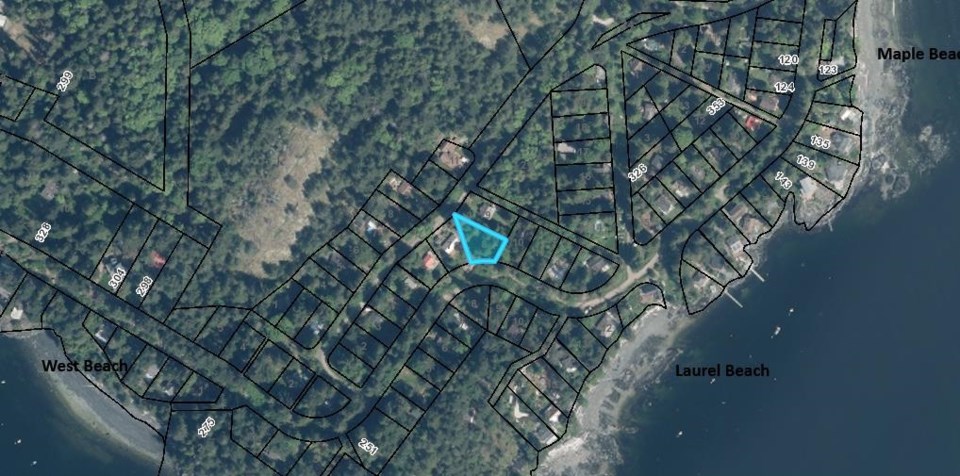 Note* Dates are based off the day of reported sale.