The island's three most expensive home sales last month were determined by default – they were the only three sales of the month. But that didn't mean this trio didn't fetch nice prices, all joining the seven figure club.
The high sale of November was on the west side of the island, at 494 Braewood Place. The three-bedroom, two-bathroom house in the Sealeigh Park neighbourhood went for $1.475 million, down a little from the $1.585 million ask after spending 50 days on the market.
The sizeable 3,298 square foot property was built in 1996, and sits on 0.3 acres of land. It features ocean and mountain views, as well as an open concept design with high ceilings. The outside is billed as boasting "Mediterranean flair" with palm trees, grapes, figs, pears, and plums. A short walk to the beach is also among the selling points.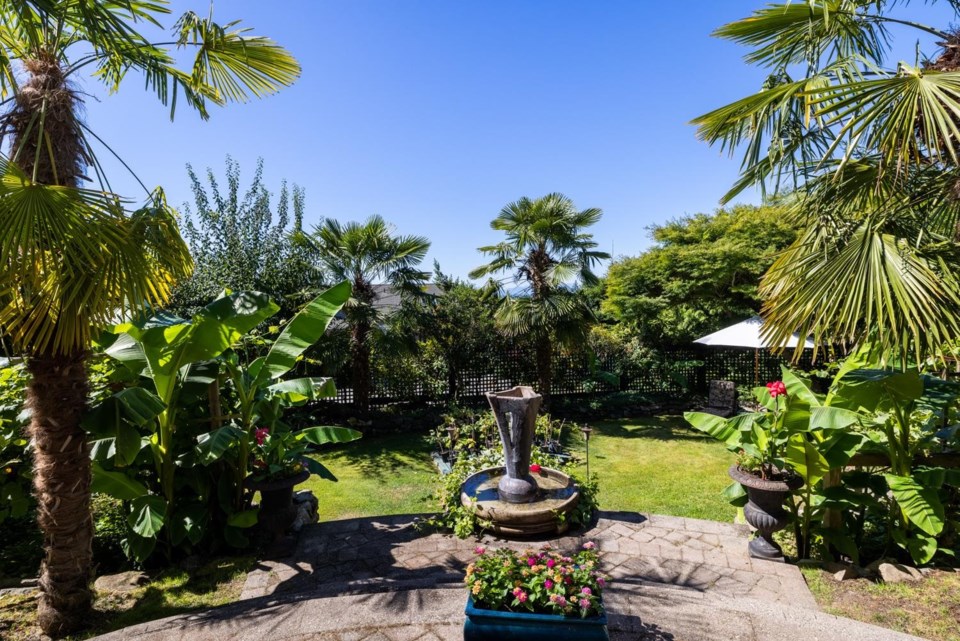 Hopping over to the other side of the island, it was 239 David Road which had the next highest mark at $1.39 million. The two-storey home (plus basement) is 3,510 square feet with five bedrooms and three bathrooms. It took a little while to find the right buyer match, but after 149 days on the market – and a reduction from the original $1.598 million asking price – the deal was closed in late November.
The Millers Landing property is 55 years old, on a half-acre lot. Hopefully the new owners have a green thumb, as the yard is described as a "gardener's delight" with roses, rhododendrons, and sundecks. Bedrooms are spaced throughout the house, with two on the main floor and one each in the loft and basement. Staying warm during the snow and cold will be no problem either – the house has two fireplaces to cozy up in front of.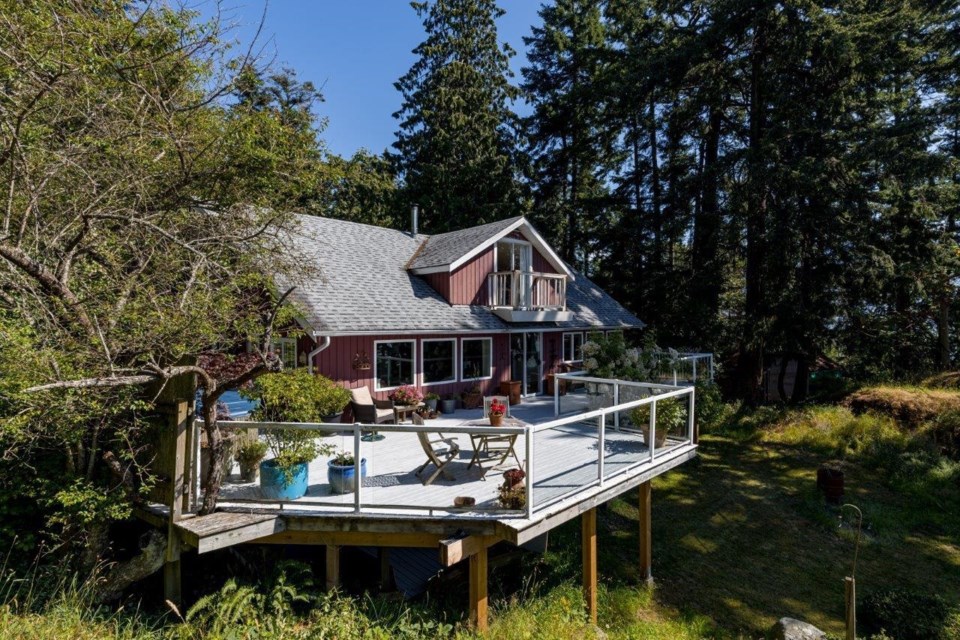 And finally, it's a short trip up to 1325 Hillcrest Road – aka 'The Hollow' – for the final sale of the month. This 1 ½ storey, two-bedroom, two-bath home sold for $1.175 million after 52 days of being listed. Like the other homes on this list, the final sale was down from the initial ask, which in this case was $1.299 million.
The 58-year old house is the smallest of the trio at 1,123 square feet, and on 0.25 acres of land. "Bowen cottage meets Italian sophistication" reads the pitch. There's a particular emphasis on warmth in the home, including heated floors, a heat pump, and wood burning stove. This focus extends outside too, where a barrel sauna and pair of heated cabins await those venturing out into the cold.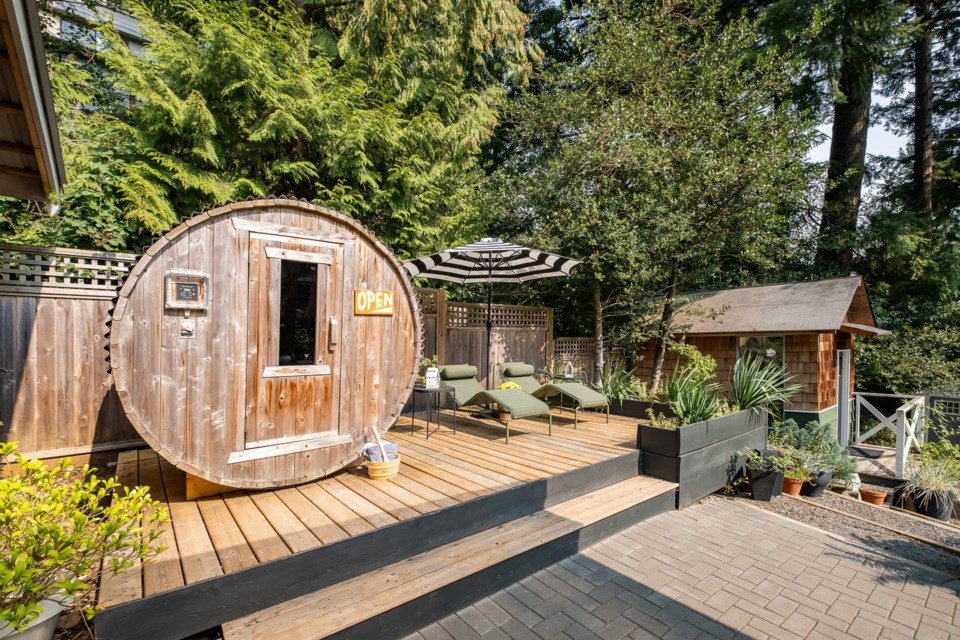 Note* Dates are based off the day of reported sale.